I opened La Santa Luna as a creative outlet for myself
Who is Lady Muerte and where are you from? My Alter ego I created years ago that thrives by the moon. I would say it's my more creative and passionate side. From San Antonio, Texas.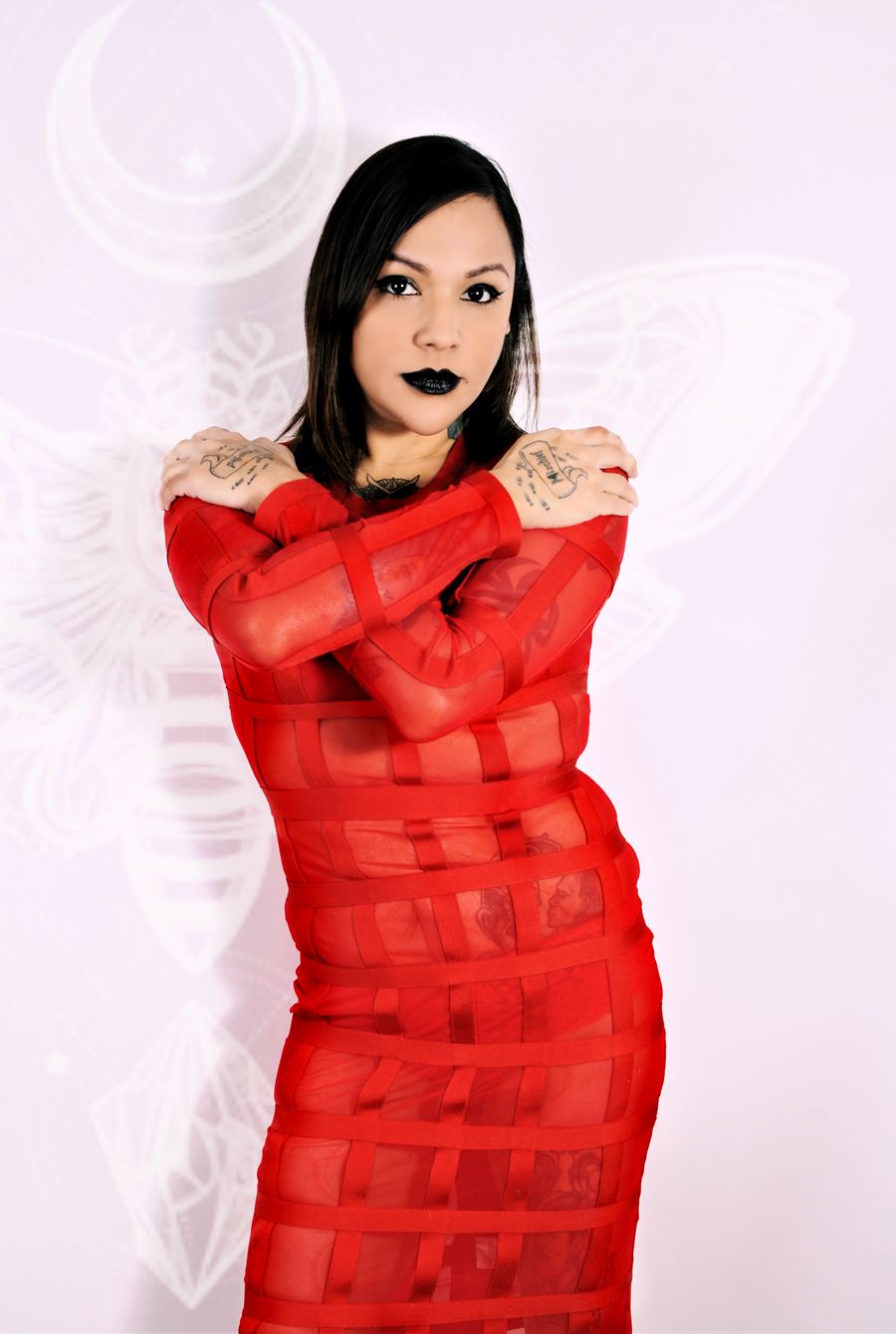 Why did you open La Santa Luna Boutique? I opened La Santa Luna as a creative outlet for myself. I started very small making custom pieces for friends. It just took off from there. Into a shop that caters to women that want something that makes them feel edgy, dominant and sexy.
Where do you get your inspiration for your designs? I've always been in love with the Gothic period. The darker side of fashion where less can be more. Fetishistic and geometric designs that flatter the body.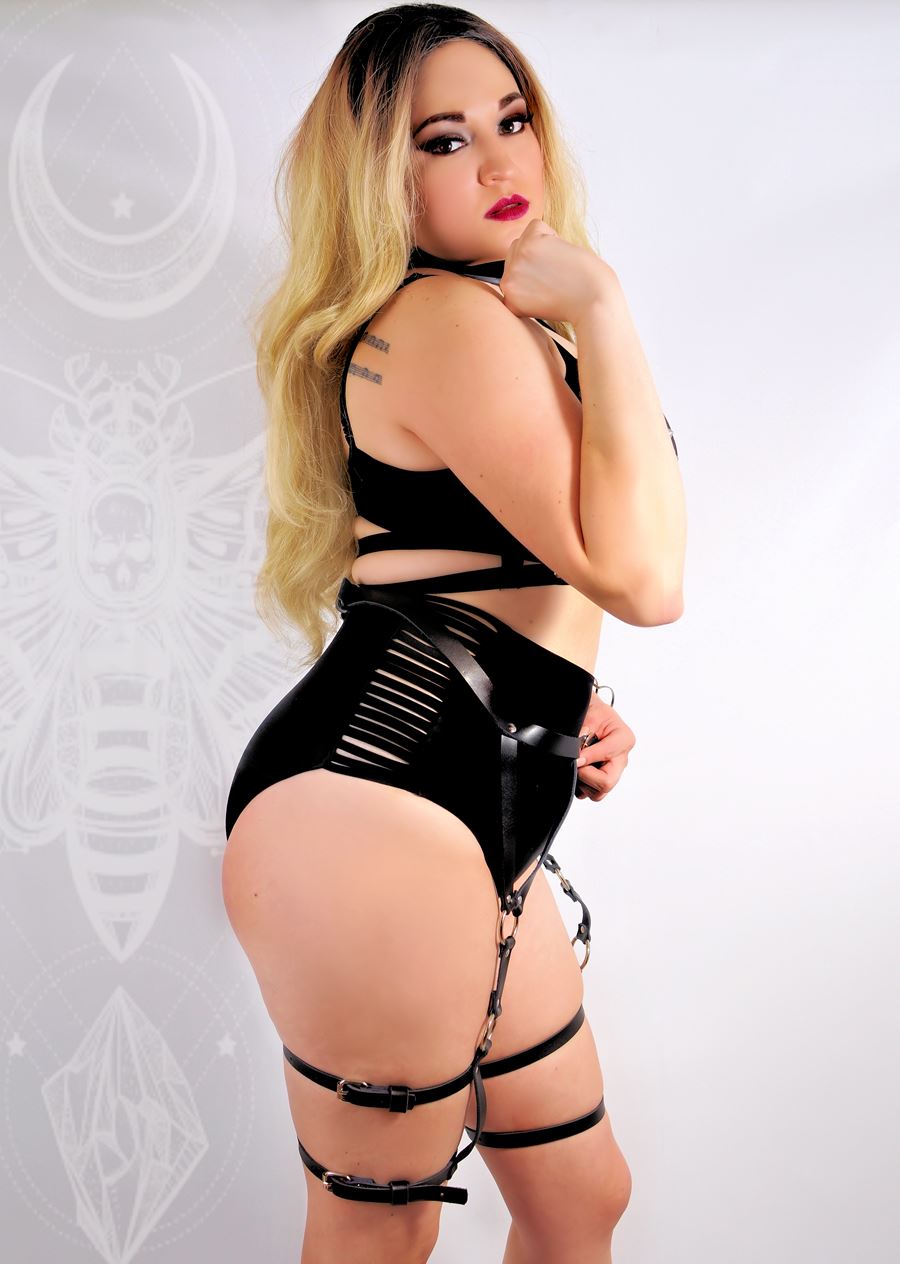 If you could collaborate with any fashion designer or artist, who would you choose and why? Alexander McQueen. His designs brought drama and excitement to the runway. His work was a form of confessional poetry.
What is your motto? "Sinners Welcome" it's short and to the point. We all aren't perfect and all can't be saints.
What is your favorite fashion accessory? A all black matte crescent moon ring.
Who are the models that we see featured? Lady Muerte, Jaq The Reaper, Esmie La Hellcat, Megan Mayhem, Miss Molly and Rebecca Lynne.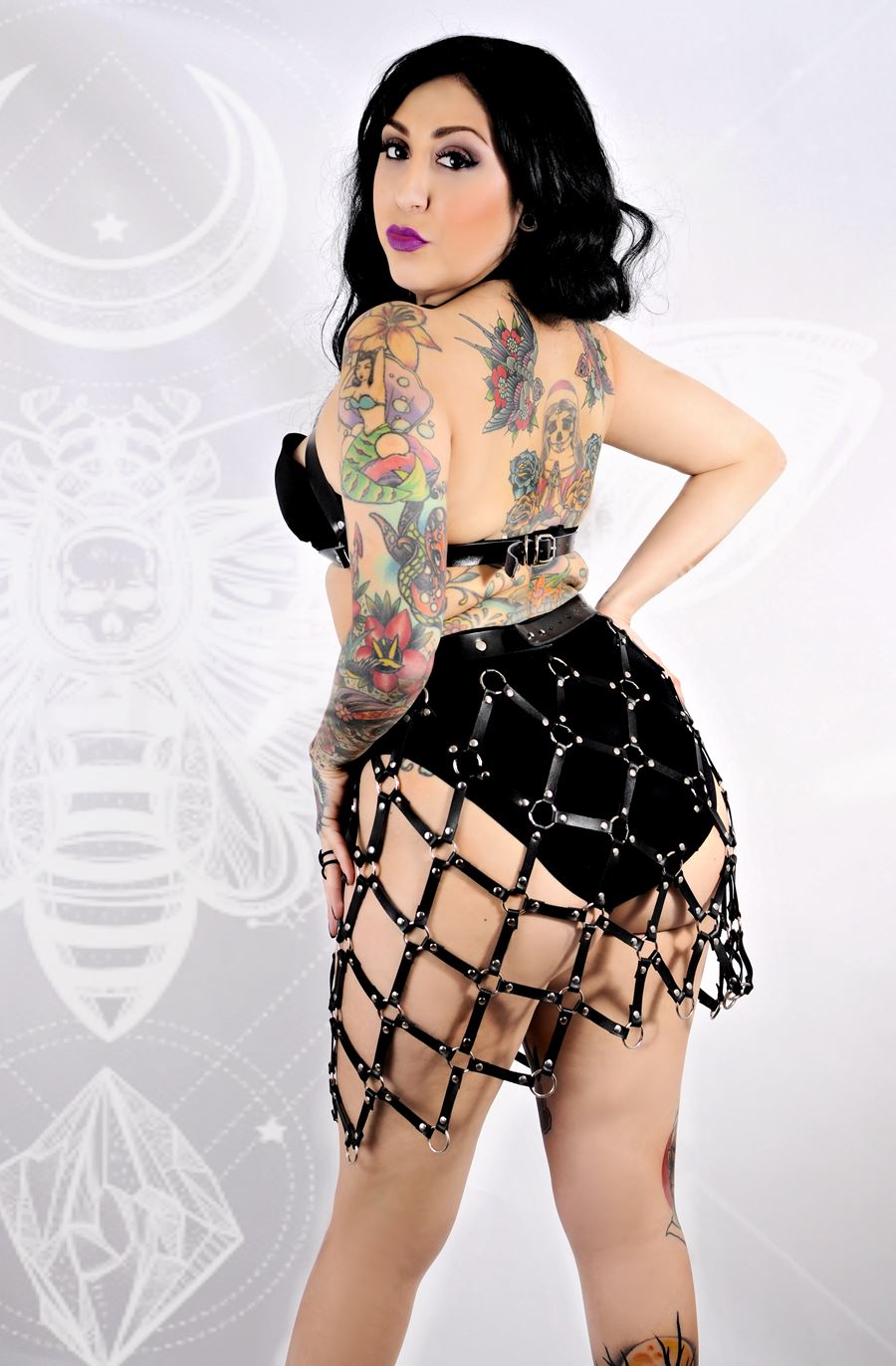 Where can we more of your fashion designs and purchase from? You will find our products at la-santa-luna.myshopify.com
What are your goals for La Santa Luna Boutique? To grow my business online and continue to produce more designs.
What does La Santa Luna Boutique mean to you and what message do you want to give out to others about being in the fashion and modeling industry? It showcases a hand curated collection of clothing and accessories that embody the edgy, empowering woman. The fashion and modeling industry is not easy at times. It's seems that everyone is out to look the same. Don't let anyone put you in a box. Always be open to networking and collaboration the outcome can be great.
Photo by Allure Lotus Photography
Models Lady Muerte, Miss Molly, Rebecca Lynne, Megan Mayhem and Jaq The Reaper
la-santa-luna.myshopify.com
Allure Lotus Photography on Facebook