In 2009 he wrote 10 Heavy Groove songs
FULL HOUSE BREW CREW was founded during 2009 by Vagelis "Van" Karzis, member of Rotting Christ for the last 6 years. Vagelis is the lead singer, lead guitar player and the main songwriter of the band.
In 2009 he wrote 10 Heavy Groove songs influenced from bands like Pantera, Black Label Society, Five Finger Death Punch, Godsmack, Metallica and on 2011 having Spiros (bass) and Sakis (drums) on his side they recorded and self-released their first full-length album called Bet It All.
Being active all these years by touring and opening for some big bands and festivals in Greece. Spiritual Beggars, Corrosion Of Conformity, 1000Mods and Planet Of Zeus just to name a few.
Having their own style for the Groove rhythms, they combine with aggressiveness and catchy melodies.
And just like a thunderbolt charging straight from the top of Mount Olympus, these heavy-riffing monsters are ready to become the next name of "World's Rock Gods" as been written at Spirit Of Metal.
FULL HOUSE BREW CREW states: "Our first focus is to create GOOD music, then promote it to people, create loyal fan base and tour as much as possible"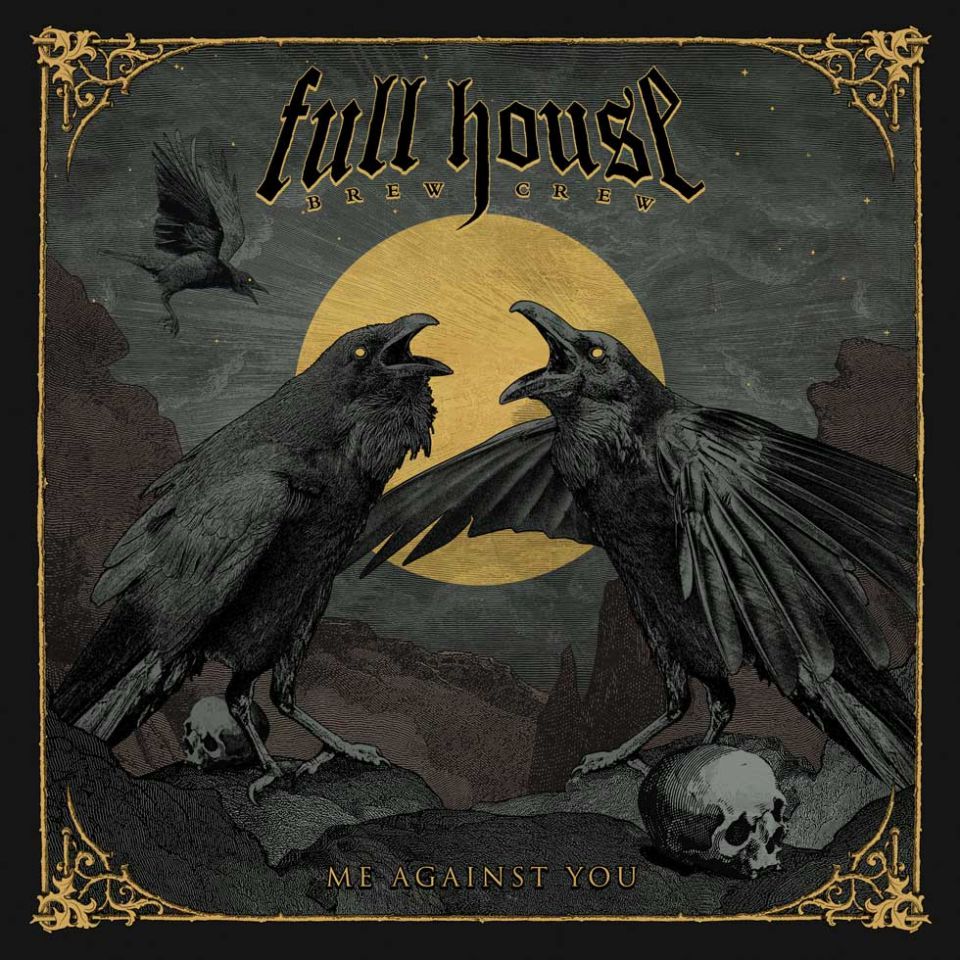 "Me Against You" influences came from bands like Slipknot, Five Finger Death Punch, Pantera, Metallica (Black Album era) and Black Label Society.
This made the album more diverse on vocal perspective and more mature compositions.
FULL HOUSE BREW CREW keep on making headbang-worthy records, with melodies that stick to your brain.
FULL HOUSE BREW CREW LINE-UP
Vagelis Karzis – Vocals and guitars (Rotting Christ)
Spiros Dafalias – Bass
George Tzatzakis – Guitars
Alex Keito – Drums
FULL HOUSE BREW CREW OFFICIAL