Torian are a Band we were pretty unfamiliar with
Torian are a Band we were pretty unfamiliar with here at the Metal Gods Meltdown, and well what can you say this is the Bands fourth Album and it doesn't disappoint at all.
Formed back in 2002 these Teutonic terrors have a substantial following and its easy to see why, this release is full to the brim with catchy, head banging, Power Metal to please the masses its full on delivery doesn't stop as soon as the needle hits the groove.
Opener "Old Friend Failure" launches itself into the room you are instantly taken by the infectious chorus with the fast and furious riffs delivering a statement of intent it's a killer opener that leads to my personal favourite track on here "Evil vs Evil".
Its a blazing Metal delight as Carl Delius and Alexander Thielmann let fly with some head spinning riffs and Marc Holwecks Vocals shine and astound you as the rhythm section of Bengt Kunze(Bass) with Manuel Gonstalla (Drums) keep up the fantastic barrage of Metal.
This release continues to amaze as "Far from Midian Sky" continues its assault on your senses as this anathematic track beguiles and astounds you, as this Pure-bred European Metal song has you singing along and punching the air in no time.
"Unbowed, Unbent, Unbroken" is one you need to sing along to after a bottle of Jagermeister, the Metal choir will be in raptures and as one saluting Torian and this is going to be a must live!
The riffs just don't stop as the pulsating Power Metal continues to bleed out of your speakers as "Saint of Fallen" see Holwecks vocals take on a sinister vibe. "Crimson Born" and "Blackened Souls" continues the Metal Feast.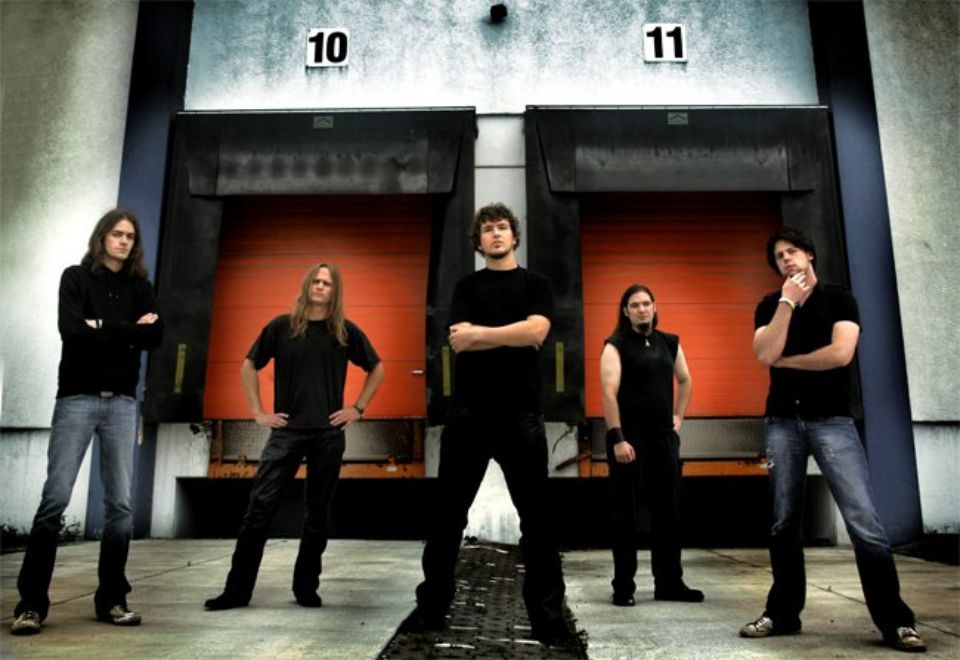 Penultimate track "Thousand Storms" whips up a tsunami in your head, its one of the hardest tracks on here its a speedy, total undiluted Metaltastic song.
Then we come to the longest track "The Glorious Downfall', running over eight minutes this track is very progressive in style and pretty much spellbinding, as it weaves and curves into your conscience.
These guys are reportedly totally amazing live and something I would and will have to do is catch them live and so should you!
In the meantime grab a hold of "God of Storms" you won't be disappointed if you love Orden Ogan, Gamma Ray and Hammerfall you will adore this release!
Review by Seb Di Gatto – Score 8.5/10
TRACK LISTING
01. Old Friend Faliure
02. Evil vs Evil
03. Old Friend Faliure
04. Far from Midian Sky
05. Unbowed, Unbent, Unbroken
06. Saint of the fallen
07. Crimson Born
08. Blackened Souls
09. Stonehearted Nation
10. Thousand Storms
11. The Glorious Downfall
TORIAN LINE-UP
Marc Hohlweck – Vocals
Carl Delius – Guitars
Alexander Thielmann – Guitars
Bengt Kunze – Bass
Manuel Gonstalla – Drums
TORIAN OFFICIAL