Dutch Metallers My Propane return with "Antidote" and wow!
Dutch Metallers My Propane return with "Antidote" and wow what an excellent alternative, aggressive platter this is, with more venom than a pissed off cobra these guys push everything to the max on this eleven-track colossus.
This biting release takes no prisoners as the Band fronted by Valerio Recenti, Jord Otto Guitar, and the rhythm section of DJ van Zon Bass, and Remon Masseling on Drums deliver one hell of a tsunami as the first song "Pavokic" blasts out of your speakers.
I simply love the venomous delivery as the My Propane hold you transfixed and in awe at their mastery, this is more than just another alternative Metal Album, this is a benchmark for others to aim for this is one hell of an opener and bodes well for what's to follow as "Medusa" unleashes all hell its another powerhouse song with the pulsating Drums and tasty Guitar riffs thrown into the mix as "Antidote" seems to evolve around you and "A Dog is a Dog" lacerates and gnaws at your senses this is my personal favorite on here.
Then "Russian Pile up" rips into ya head and mashes your brain with its pounding heavy tones and heinous intent.
This monstrous work of art continues with "Final Call" I simply adore the lyrics and anger that oozes out of my speakers as the pure class wraps its self around you and pierces your soul.
"Hole" is a pulsating mix of powerhouse Drums and Bass and Guitar assault that will leave everyone in head banging ecstasy as does the next song "Broken Bone" a shattering piece of Balls smashed against the wall insanity as Valerio Recentis Vocals spit put more wrath as a screeching guitar claws and mutilates your senses, fuck yeah this release just continues to fascinate and draw you in.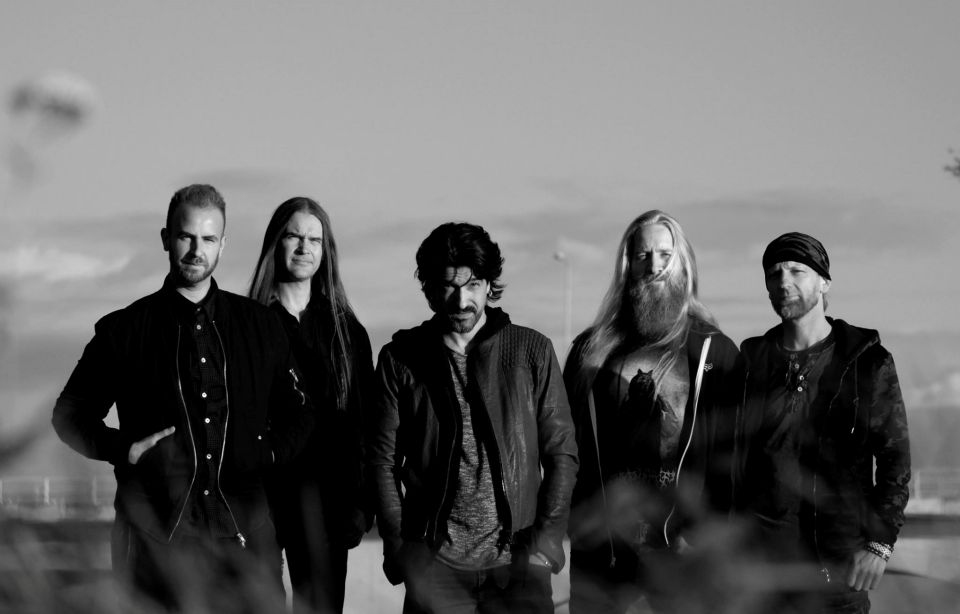 "Before your dead" and "Seconds" have more addictive lyrics, I love the way these guys think, these two songs verge on Metal Core with Industrial tones at times on these two numbers.
These guys really know how to mix up their sound fuck yeah, I love it!
Penultimate track "Tight rope" has some killer riffs and thunders into the room, simply stunning. Aptly named "The End" brings this release to a close another stomping, head banging treat for ya ears, that reminds me of another song.
Anyway, it's a wicked finish to a brilliant and captivating Album.
This is an awesome piece of work and my new gym buddy, this opus is the perfect partner to work out to obliterate a boxing bag and let out all your pent up frustrations, I really hope these guys get to the UK or its back to mainland Europe for me yet again to catch another awesome band from the Netherlands, a tour with Delain would be fucking perfect!
They have already toured with some of my favorite bands like Epica and Evergrey. Go grab "Antidote" it's a solution to all the worlds ills!
Review by Seb Di Gatto, Score 9/10
TRACK LISTING
01. Pavkovic
02. Medusa
03. A Dog is a Dog
04. Russian Pile up
05. Final Call
06. Hole
07. Broken Bone
08. Before your dead
09. Seconds
10. Tight rope
11. The End
MY PROPANE LINE-UP
DJ van Zon – Bass
Jord Otto – Guitar
Remon Masseling – Drums
Valerio Recenti – Voz
Frank Schiphorst – Guitar
MY PROPANE OFFICIAL