The design that is featured is the Industrial Queen design
My name is Chantele, I am the Designer of Twisted Visions latex designs.
The design that is featured is the Industrial Queen design. The inspiration is a fetish queen in a less royalist vision, instead I wanted the feel of industrial to pop out the features of the design.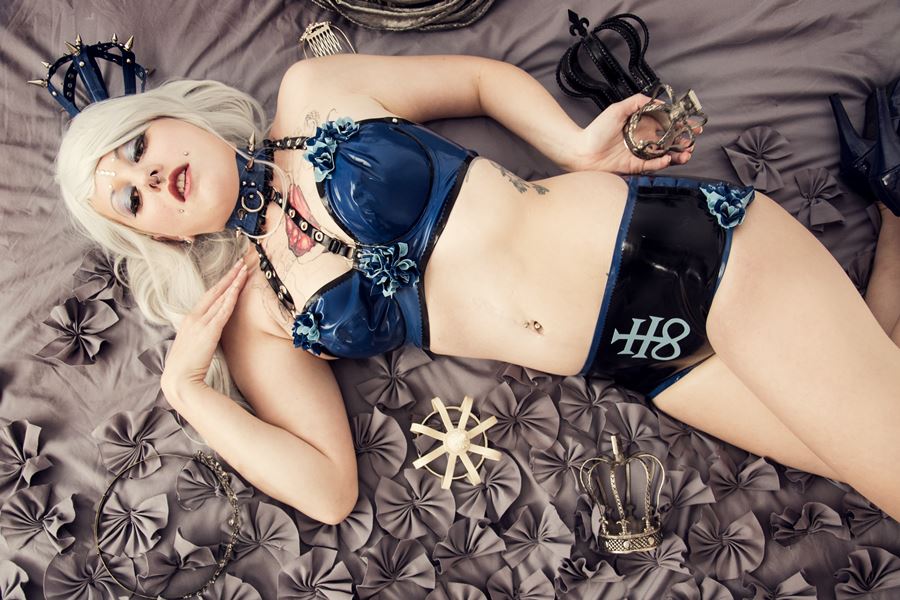 The model wearing the design is myself, The colors on the design is nightshade blue, black with latex flowers.
The head piece design is a latex spike crown, easy to wear with adjustable straps. You can wear this design at fetish and special events or play time at home.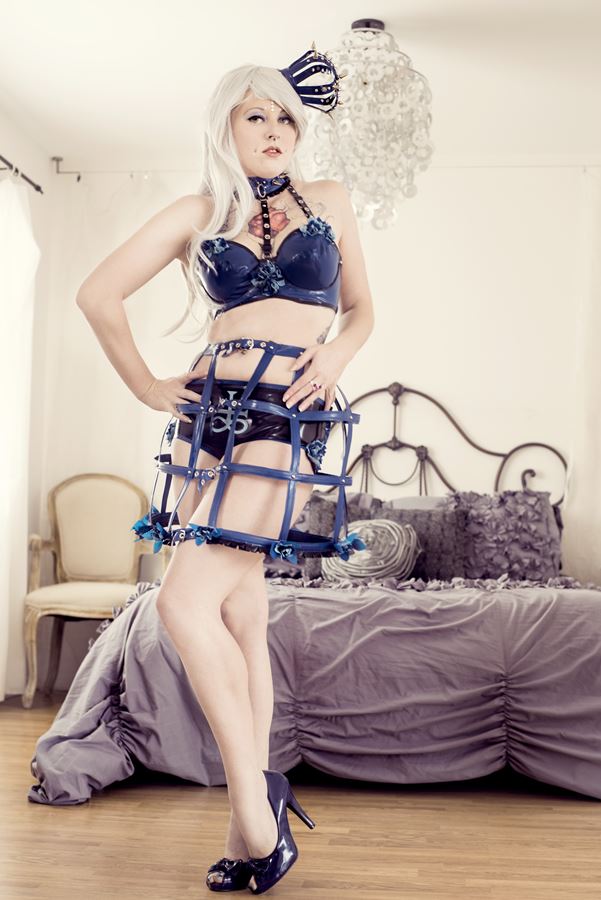 You can also enjoy wearing this design for wedding fetish lingerie. Option for selection of more colors.
I enjoy making new designs and to be creative. I see a vision in my head and to watch it come to life is beautiful. I some times feel wow I just made this amazing design.
I been creating designs for 4 years and still learning new things. I enjoy to making goals for my self and my career. Next year I am planning to do a runway at Spain around summer time, I am really looking forward to that.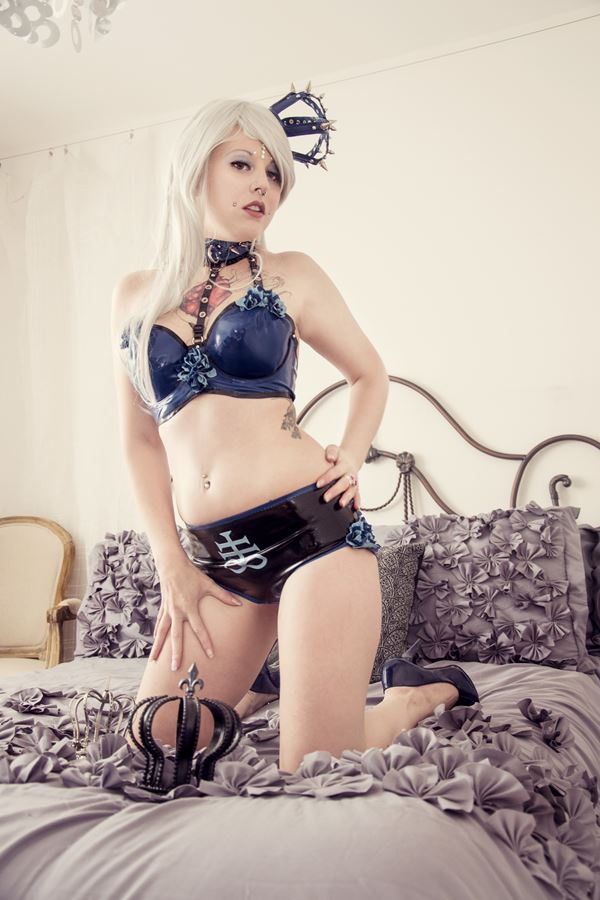 My goal is to be known and sell worldwide. My designs are made to order and to fit your size from extra small to plus size. Designs get made in 2 weeks and shipped international once it is ready.
Photo credits
Latex Designs by Twisted Visions by Chantele Smith
Twisted Visions on Instagram
Photography and Makeup by Allysa Hillaby