Their high-energy live shows are a testament to the bands growing reputation
'Nothing Good Lasts Forever' is out now and is the first track taken from new album 'The Great Escape', due for release on 5th July via Golden Robot Records.
The four on the floor rock anthem pulls out the best parts of Oz Rock legends, AC/DC, Rose Tattoo and Airbourne, throws in the groove of Thin Lizzy, the histrionics of Iron Maiden and the stadium sound of the Foo Fighters and delivers something sorely lacking in today's overly PC music climate… Balls.
Jailbirds have been confirmed for Sunday slot at the mighty Bloodstock Festival which takes place at Catton Park, Walton on Trent, Derbyshire from August 8th through 11th, where they will be sharing the bill with the likes of Scorpions, Dimmu Borgir, Queensryche, Dee Snider, Hypocrisy, Soilwork, Ross The Boss, The Lazys and many more.
Tickets for Bloodstock are on sale NOW via this link.
Jailbirds are an Australian and Irish hard rock band based in Dublin, Ireland.
The band is composed of four members, Axel McDonald, lead vocals and lead guitar, his brother Jay McDonald on drums, both of whom are the founding members originating from Sydney, Australia.
Completing the raw and powerhouse sound of Jailbirds are Irish rhythm guitarist Ed Orr and bass player Jamie Trimble.
The band produce a unique, dynamic, energetic and explosive sound defining a new generation of hard rock thanks to a healthy appetite of Australian powerhouse rock bands such as AC/DC, Airbourne, Rose Tattoo and legendary Irish rockers, Thin Lizzy.
Their high-energy live shows are a testament to the bands growing reputation and intend to leave no stone unturned when it comes to giving 100% in just about everything they do.
Following the release of their 2016 debut EP "BREAK THE SILENCE" which saw the band gain instant airplay in numerous countries such as the Australia, Germany and the United Kingdom, as well as features in esteemed publications such as "Classic Rock Magazine", the band were signed by Golden Robot Records (Dizzy Reed of Guns n' Roses, Kings X, Rose Tattoo) in August 2018 and are currently working on their debut studio album, which is set for release in July 2019.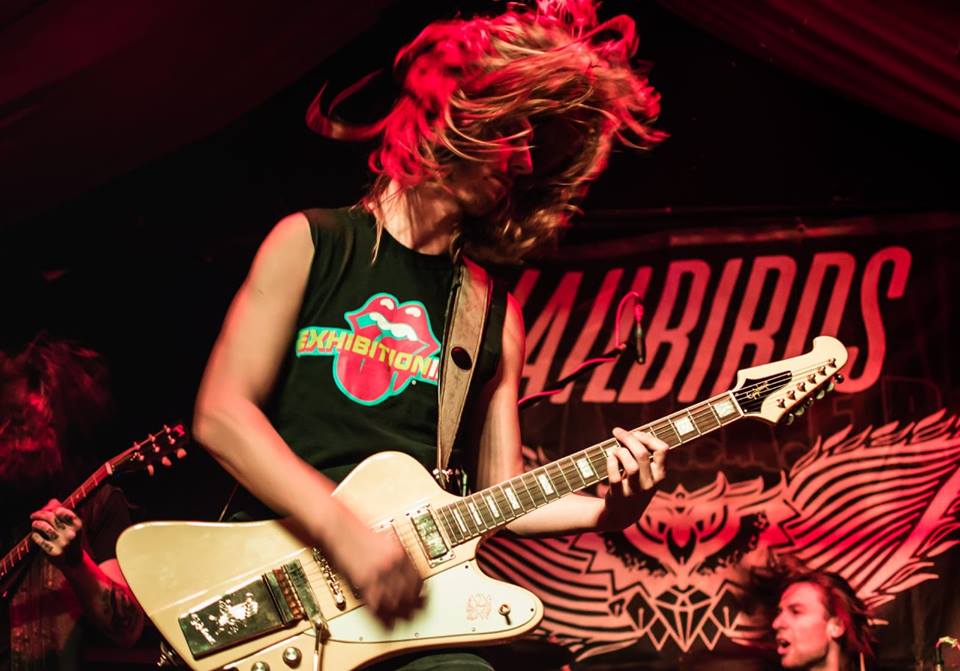 Having shared stages with Tyler Bryant and The Shakedown, The Answer and Anvil, Jailbirds will be gearing up for a multitude of live dates which will be announced in early 2019. In the meantime, the guys will continue to spread the hard rock n' roll gospel far and wide.
JAILBIRDS LINE-UP
Axel McDonald, Ed Orr, Jamie Trimble, Jay McDonald
JAILBIRDS OFFICIAL