Fox Hill Farm is tucked away in the "quiet corner" of New England
Fox Hill Farm is tucked away in the "quiet corner" of New England, in the little town of Pomfret, Connecticut, the owners or "innkeepers" are Polly and Nick LoPiccolo. Polly's connections have been part of the land since 1707, when they purchased the massive property from Native Americans.
Countless memories have been collected by Polly's kinfolk, as the Fox Hill Farm has been passed down over the last three hundred years. There are two buildings on the estate, one being a large house that is under renovations that guards the front of the property, and a cottage that overlooks a surreal lake about majestic trees in the back of it.
Staying at the Fox Hill Farm is an invitation to disappear into another world, where one can forget the chaos that life brings and find peace within, and get a glimpse into Polly's bloodline's history. The rooms are flooded with family portraits that go back very far in time, along with stunning vintage furniture, and rooms that are decorated with such taste, it will take your breath away!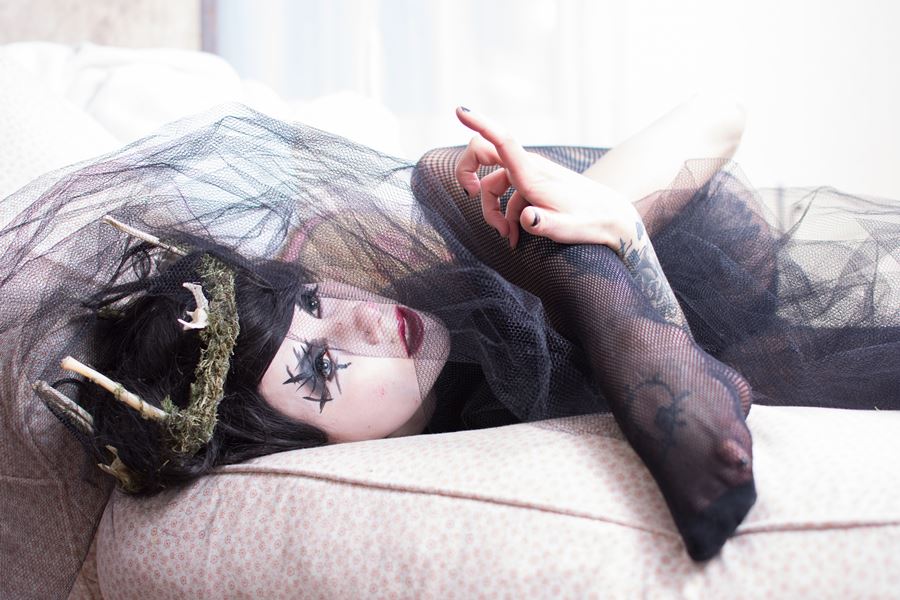 The view looking out to the lake is like a painting, one could get lost staring into the wonderland that surrounds the cottage. It should be noted that the innkeepers are beyond pleasurable, with warm hearts and welcoming smiles. This location is deeply rooted in Connecticut's background that a book titled "Selected Letters of Dawn" by Tim Page was written in a journal format by a woman named Dawn, who traveled the country and stayed at the Fox Hill Farm Inn for a few days – her first day there was July 13, 1918.
Sixty reviews have been given by a gathering of individuals that have stayed at the inn, all of which rated their visit "excellent," along with a grand assortment of complimenting words about their experiences. There was one in particular that I found a delight that was given by a guest from Rhode Island, stating " the piece of paradise has such wonderful rustic and elegant charm, reminiscent of New England living back in a simpler time. Try it once and if you're like us, you'll dream of your return.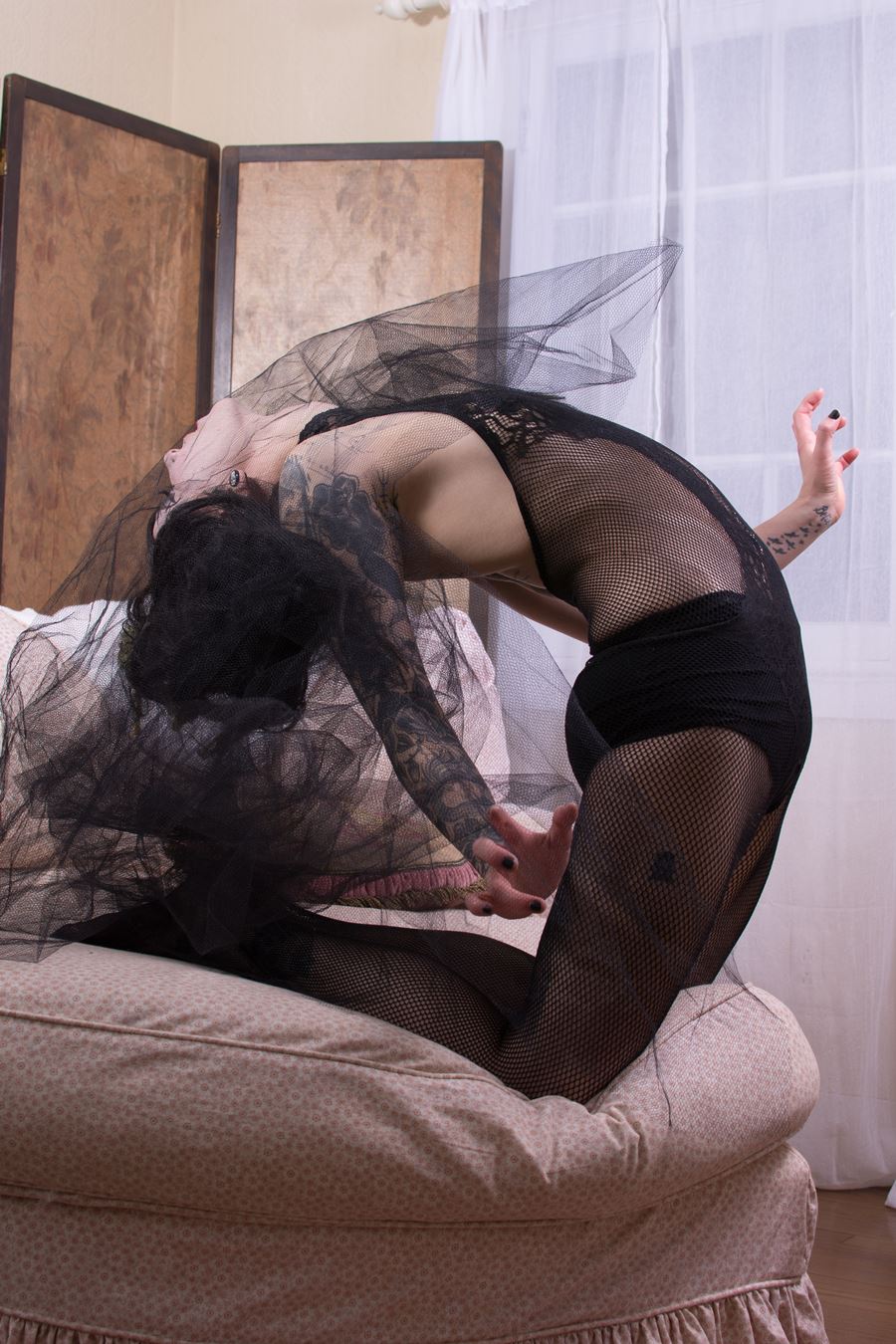 Now if one wanted to do some activities away from the dreamy cottage, there are other spots to relax or explore the New England countryside. Wander through the rolling hills and green pastures that make up the rural landscape of Pomfret.
Stroll by centuries of old stonewalls and gentle streams that bore witness to Colonial Connecticut. There are still fourteen working farms in Pomfret and if one were to visit Fox Hill Farm Inn in the spring there is a popular ice cream store known as Li-Kit Ice Cream – made fresh from their dairy farm! Two centuries after the War of Independence, one can rediscover historic heroes, visit their farms, and follow the path of the Continental Army on the Revolutionary Road.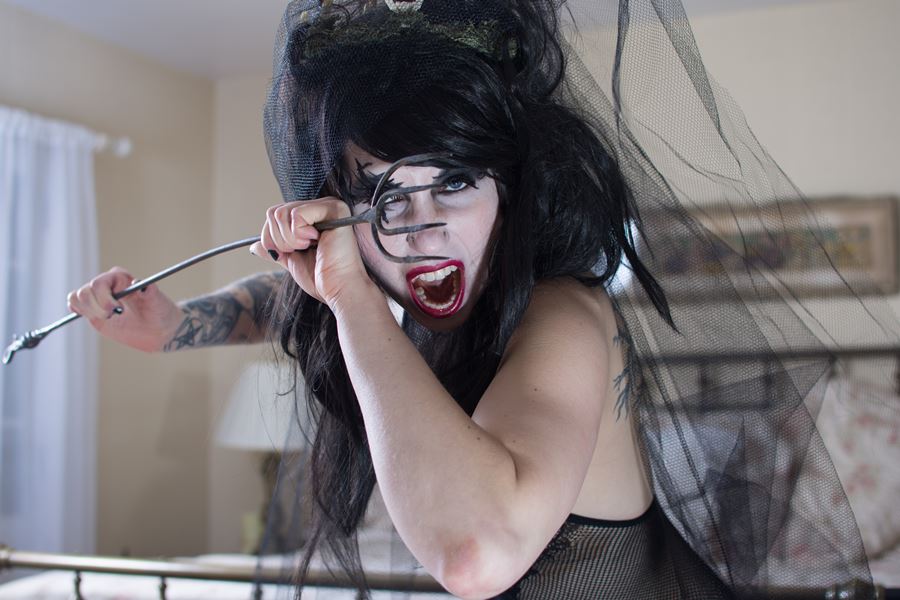 The National Register of Historic Places designates Wolf Den State Park, the Pomfret Street Historic District and Brayton Grist Mill to name just a few. Two first class casinos are about forty minutes away if one would like to return to the modern world – Foxwoods Resort and Mohegan Sun Resort.
"This truly is a cottage one should spend a night or two in!"
Credits
Photography by:
Colin M. Photography
Animal Bone Crown & Spiked Bondage Headpieces Design by:
Aradia Wadjet's Enchanting Creations
Bodystocking Sponsored by:
Black Label Lingerie
Location used:
Inn at Fox Hill Farm 760 Pomfret St Pomfret CT (860)-928-5240 innkeepers@innatfoxhillfarm.com
Exclusive Set Titled: Dark Illusion