Avii is an young alternative fashion model located in Austin, TX
Avii is an young alternative fashion model located in Austin, TX. She spends most of her time doing freelance hair and makeup. She is a licensed cosmetologist. She has many talents including LED hooping and spinning fire.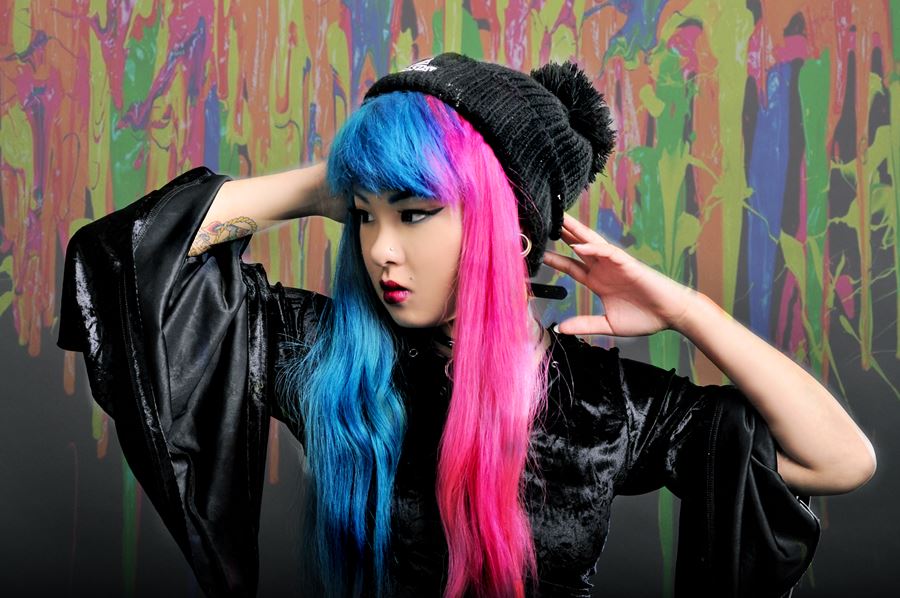 She enjoys the alternative lifestyle and rave fashion. She is currently beginning her journey into modifying her body with ink and piercings. She's taken up modeling in the past two years and started to come out more. She also loves her days off when she can just at home watching Netflix and eat a whole pizza by herself.
What's your background in modeling? When and why did you get started was it for the glamour or the money? I began modeling about 2 years ago just as a form of self expression and a hobby. I am also a hair and makeup artist and on many shoots was pulled in as a backup model and eventually began working as a model too.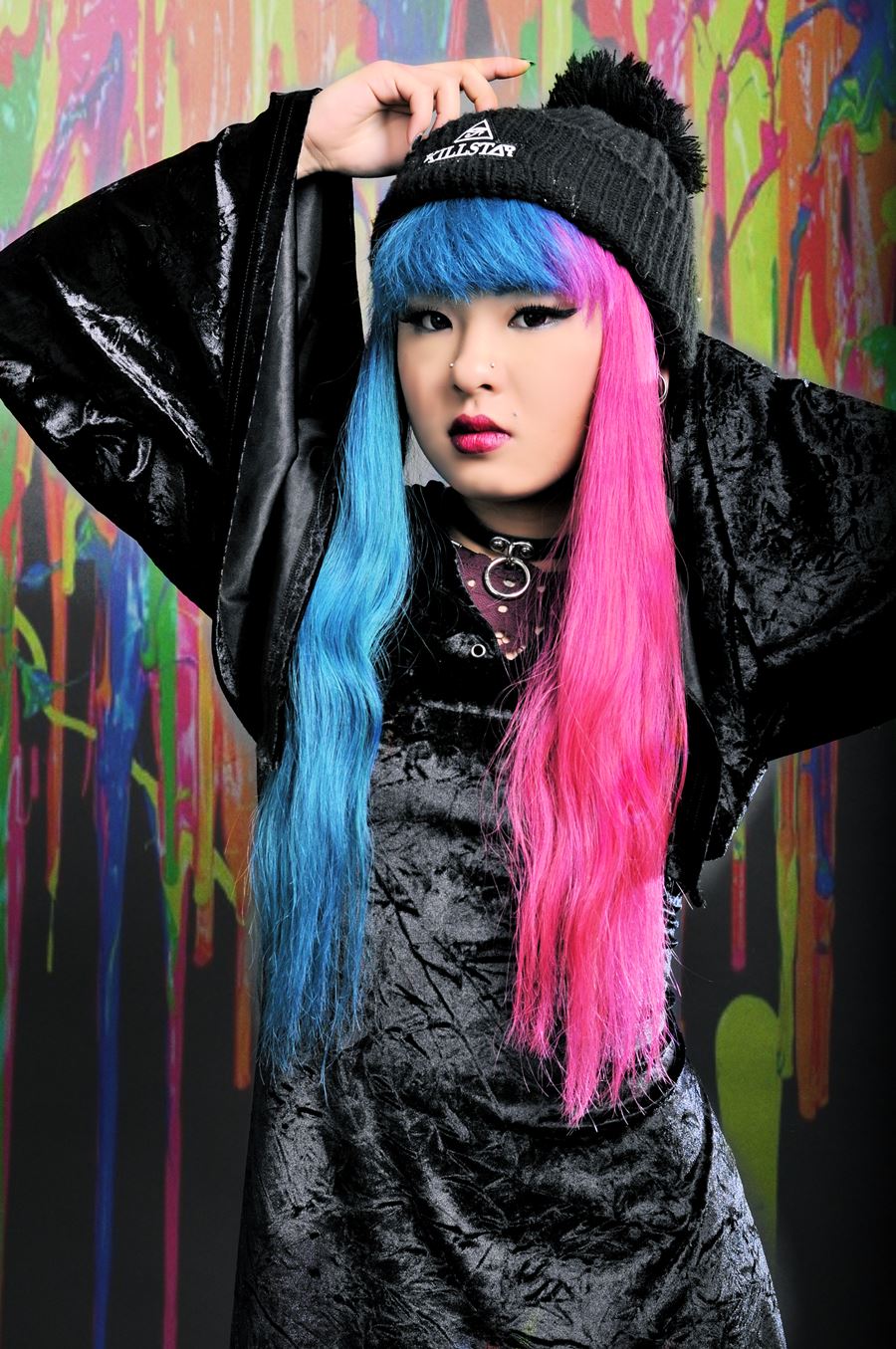 Who are some of your favorite models and designers, and why? Some of my favorite model icons are Iska Ithil, Teale Coco and Melissa Manson. I love many kinds of fashion but my favorites are Killstar, Little Black Diamond, Lip Service, TUK and YRU. I really love shoes, as you can tell!
How would you describe your style? Consider anything and everything from color to historical eras and more. I would describe my style as space goth or pastel goth if you have too. I wear a lot of styles but stick to all black generally, tall shoes and fantasy colored hair with dramatic makeup. The only recurring thing in my wardrobe other than black is space and galaxy prints. I'm just wild and out there, so it fits my personality best.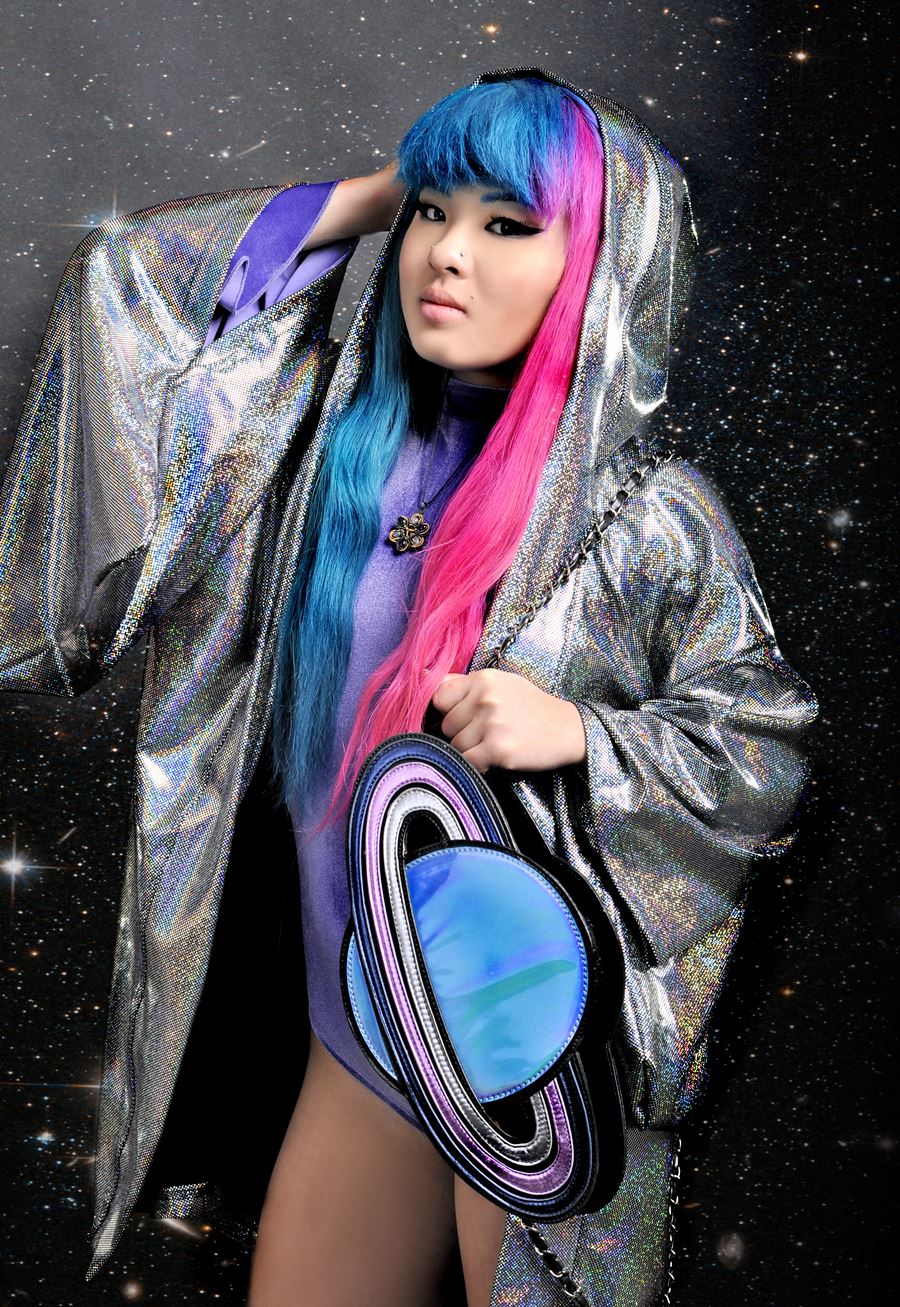 What advice do you have for other aspiring models? Never take it personally. You won't be a perfect fit for every job and you won't get every job, but don't take it to heart. What counts most, is you tried and didn't give up. Eventually you'll find what rights for you. Everyone starts out amateur in the beginning, you just got to stick to it and work your way on up.
When not modeling, what do you do in your spare time? Other than when I'm modeling I am a cosmetology student at Avenue 5, freelance hair and makeup artist and I also work for Caged Cat Production. In my little spare time I like to spin fire, paint, dance and watch Netflix.
MUAH Avii
Photographer:
Allure Lotus Photography
Shoes by:
Demonia
Clothing Brands Featured:
KillStar & Little Black Diamond
Location:
Jeffrey's Studio