CATS IN SPACE Steaming New Video "Last Man Standing"
CATS IN SPACE's new video for the song "Last Man Standing". The song is taken from the exciting album "Too Many Gods", landing on Earth on October 30, 2015 via Harmony Factory/Cargo Records.
CATS IN SPACE is a brand new six piece band who, armed with their exciting brand of "Power Pop Rock", will transport you back to the heady days of the 70s when bands like ELO, Queen, 10cc & Cheap Trick, in particular, ruled the airwaves.
CATS in SPACE featuring band members with a wealth if experience in the music business for over 30 years, both as writers and performers for bands like: The Sweet, Asia, T'Pau, Ian Gillan Band, Mike Oldfield, Airrace & Arena to name a few, you can expect performances if the highest caliber.
The new album "Too Many Gods", in typical vintage fashion, will be available in limited 12″ deluxe gatefold vinyl and also as a replica LP Compact Disc and digital download.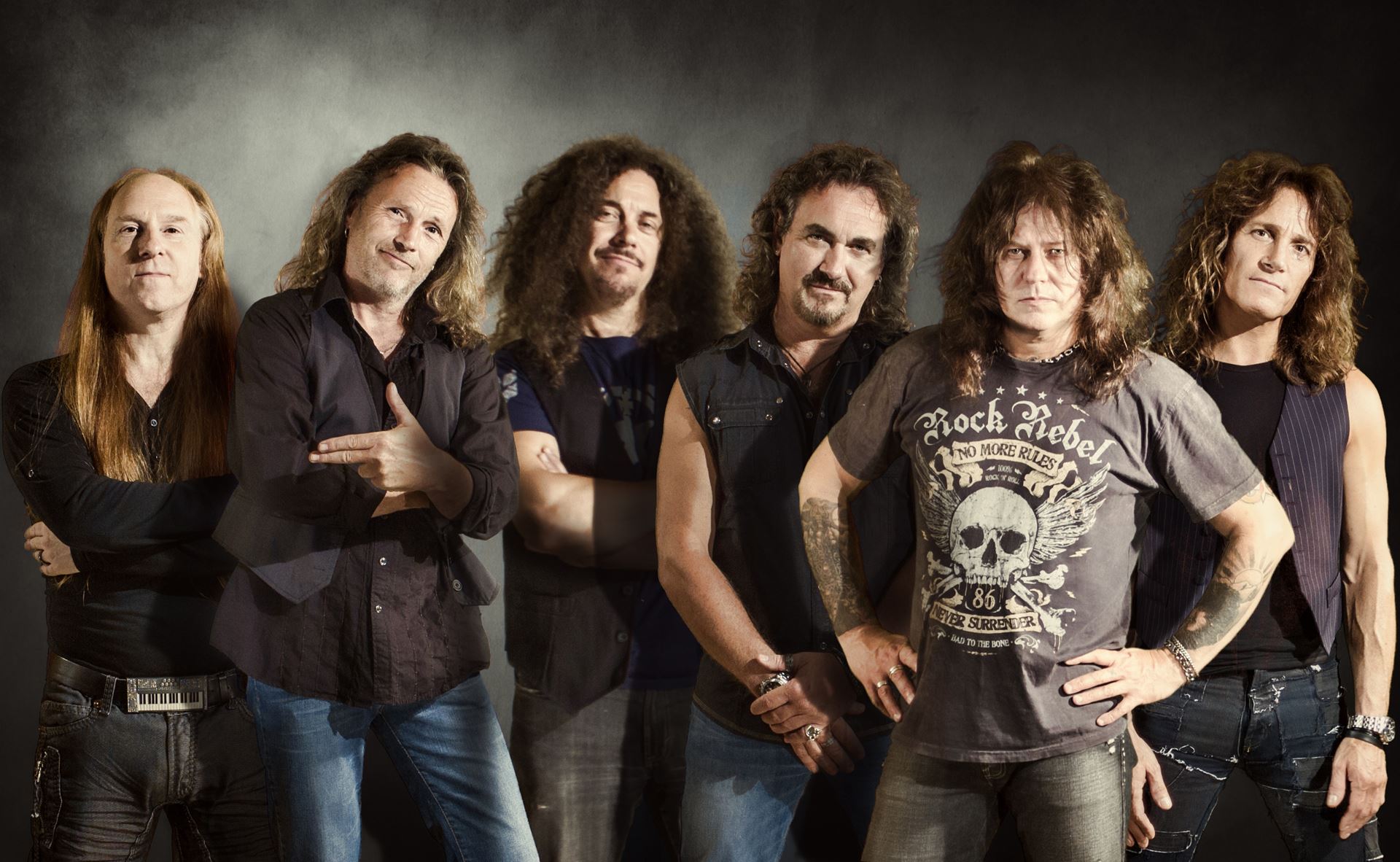 Band
GREG HART – Guitars, Vocals, Synthesizer
PAUL MANZI – Lead vocals
STEEVI BACON – Drums, Percussion
DEAN HOWARD – Guitar
JEFF BROWN – Bass guitar, Vocals
ANDY STEWART – Piano, Synthesizer, Vocoder, Wurlitzer
Special guest players
MICK WILSON – Guest Lead Vocals, Backing Vocals, Keys
ANDY SCOTT – Guitar, Vocals
JANEY BOMBSHELL – Backing Vocals
GREG CAMBURN – Saxophone
MIKE MORAN – Orchestra arranger and performer, Piano, Organ
CATS IN SPACE recently released a making of video. In depth interview with the principal songwriters Mick Wilson and Greg Hart featuring how "Mr Heartache" the first single was developed.
With soaring skyscraper vocal harmonies, hook laden choruses, drenched in guitars, vintage synthesizers and orchestrations, the "CATS in SPACE" pull no punches in delivering their symphonic "Power Pop Rock" and hide no influences along the way. As the band say, this album is "All killer, no kitty litter!".