The Barber's music is an appealing strong drink for Russian "Jackasses"
The music of The Barber its classic straight-forward Motörhead style rock'n'roll passed through a prism of punk-hardcore like The Bronx, Every Time I Die, The Gallows etc.
Hardcore rock'n'rollers The Barber have brought to light their debut LP "General Thrashing" via Zero Hero Recordings on the 1st April 2016. Having found the current line-up after a couple shake-ups of their personnel, The Barber changed musical direction switching from chaotic low-tuned hardcore punk to straight-forward rock'n'roll riffs of Motörhead kind.
The band's music has more distinct melodies and clean vocals now and the whole spirit of the record is soaked with good time vibes and relentless party spirit. "General Thrashing" is the ideal soundtrack for a bash with your friends, a fast El Camino drive with volume knob at 11 or meeting the sunrise with a hot girl and a bottle of whiskey.
Simultaneously with the album release The Barber have released a video for "Burn Not Leaving Ash" created by the video production team SVOI. The clip tells a story of a band cruising around the neighborhood in an old-school 60-s style minivan.
The band was formed in May 2012 in Moscow, Russia. For four years The Barber have released several full-length albums, EPs and videos, have played as the support with "John Coffey" at their gigs in Moscow and St. Petersburg and 4 times have toured over Russia and Israel once.
Since 2016 the band is supported by the brand "Vans Russia".
"The Barber's music is an appealing strong drink for Russian "Jackasses" who are riding on skateboards and drink to suicidal thoughts." — Rolling Stone Russia
Now The Barber is preparing for their first European tour in France, Germany, Belgium and the Netherlands which will start in May 2017.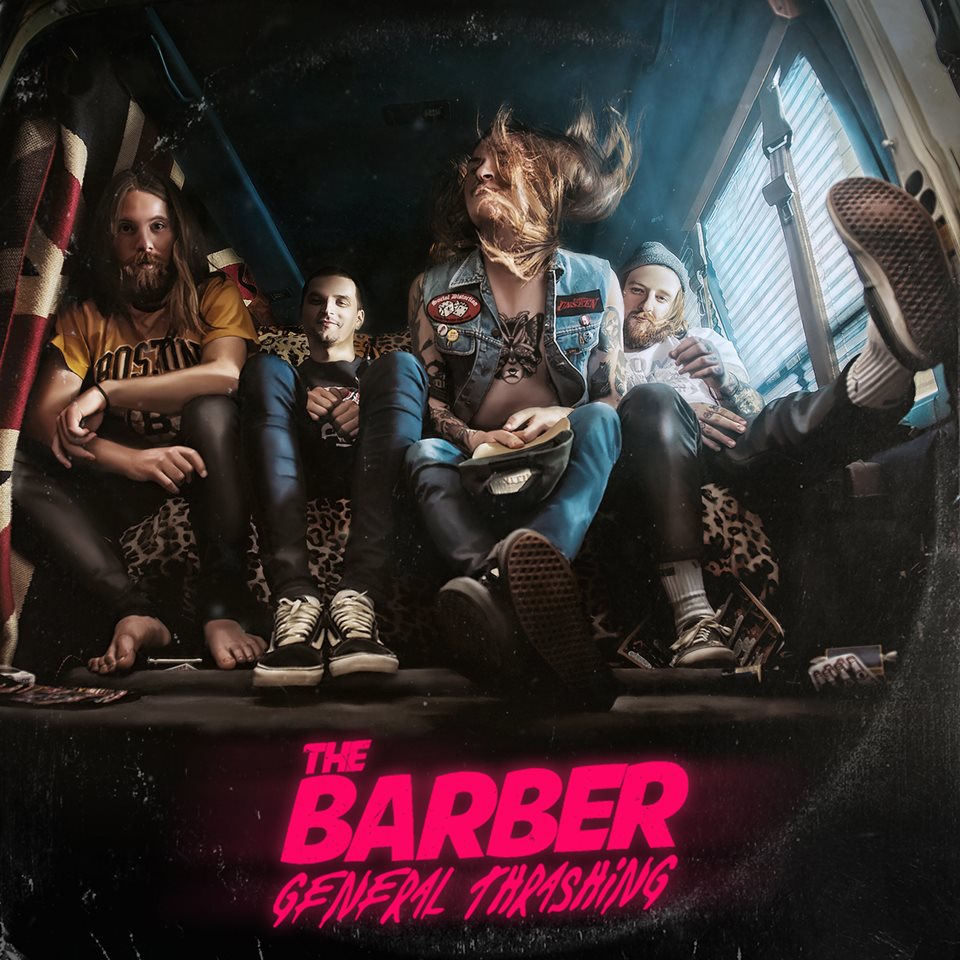 The Barber line-up
Vladimir Ukhanov – Guitars
Alexey Mosin – Vox
Anton Yalovchuk – Drums
Arseniy Krickun – Bass
Releases
2012 – "Last Rebel Of Civil War" (EP)
2013 – "Circus Tricks Deaths" (LP)
2014 – "Original Since 80th" (EP)
2016 – "General Thrashing" (LP) – Zero Hero Recordings