Torchia releases death reeking music video
Finnish death metallers Torchia released a visually stunning music video for the song Light My Path taken from their widely acclaimed debut album Of Curses and Grief.
The video was directed and edited by Jouni Valjakka's (Whispered) Obliviart Productions.
Edward Torchia, the vocalist and the mastermind behind the video comments the piece:
"Light My Path is about walking the final day and washing oneself in the river of death. While writing the lyrics I had a strong visual image of the story, so I really wanted to depict that in a visual form at some point.
It was important for me that everything happened in water so half of the video was shot literally in a lake. The five of us have already made the passage and are beckoning the one dying to join in the abyss."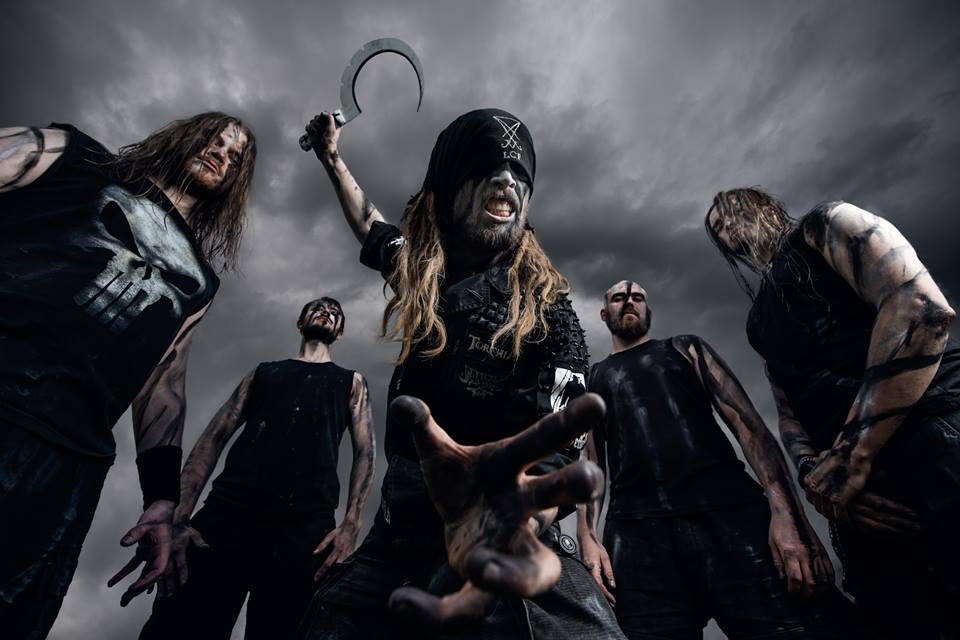 The band also heads on to tour Europe at the end of September. A Curse Upon Europe 2018 starts on September 28th in Croatia and passes through Italy, France, Germany, Belgium, Slovenia and Austria before returning to the cold, dark Finland.
TOUR DATES
09/28 Pozega, Croatia | Tom Klub
09/29 Monastier di Treviso, Italy | Krach Club
09/30 Cassano d'Adda, Italy | The One Metal live
10/01 Lyon, France | Rock'n Eat
10/02 Stuttgart, Germany | Gaby's Gruft
10/03 Chapelle-lez-Herlaimont, Belgium | Le Cercle
10/05 Maribor, Slovenia | DOM Maribor
10/06 Spittal an der Drau, Austria | Bar Walhalla
10/11 Helsinki, Finland | Bar Loose
10/12 Jyväskylä, Finland | Kiskoklubi
TORCHIA OFFICIAL
Torchia Official Website | Torchia Facebook | Torchia YouTube | Torchia Instagram | Torchia Bandcamp