Bigfoot is a 5 piece Hard Rock band based in Wigan
UK hard rock band, Bigfoot, have released a new lyric video for Uninvited, it's the finale video and single from their 2017 released debut album.
Bigfoot will be heading out on tour in a few weeks through the UK and Europe and hope to see you all at a show very soon!
Bigfoot is a 5 piece Hard Rock band based in Wigan, England. Formed in the spring of 2014 combining powerful vocals, dual lead guitars, a thunderous rhythm section and massive drums.
With influences stemming from many different genres from The Eagles to Pantera this is a band that can be appreciated and enjoyed by a wide range of music fans.
In the short time since forming the band has toured heavily and had 3 releases. After two successful self released EP's the band signed to Frontiers Records and released their self titled debut album in October 2017 which charted in the UK top 40 rock albums.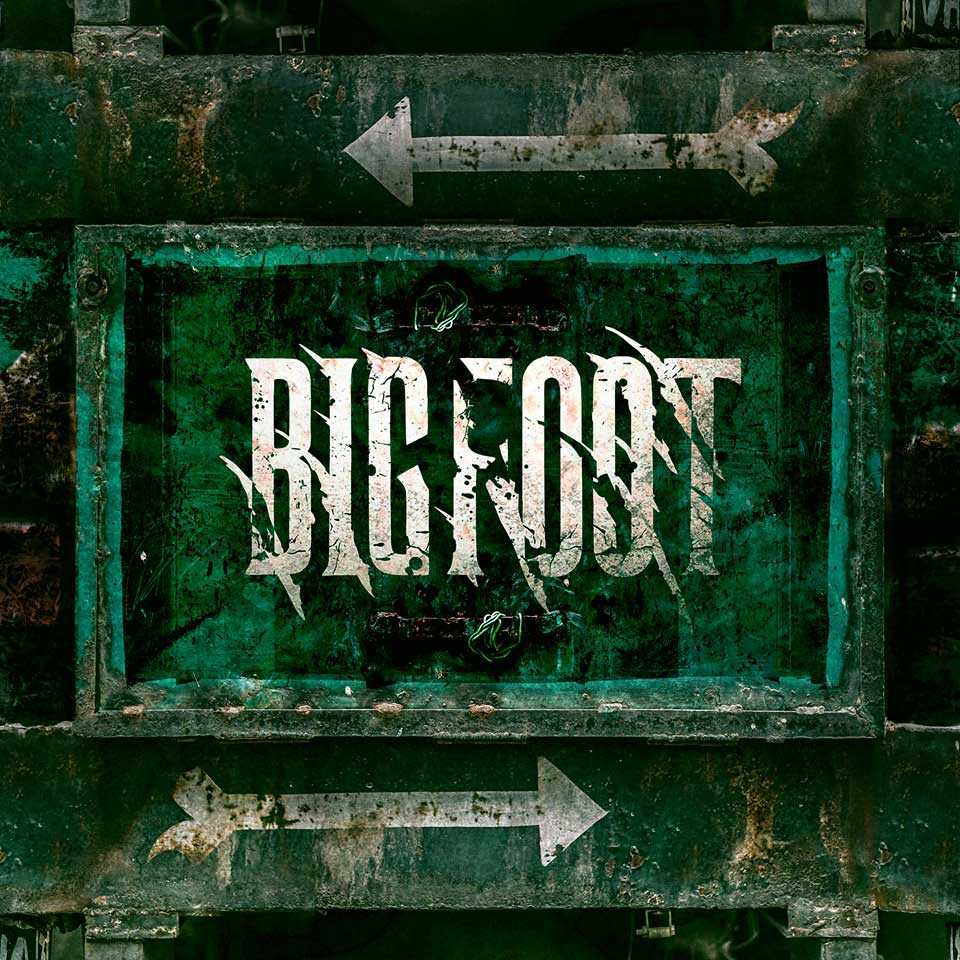 Commanding vocals, a twin guitar attack that meshes fierce staccato rhythms and lightning lead guitar lines and a stomping beat all combine to grab your attention. – 8/10 Classic Rock Magazine
This long awaited debut is overflowing with nutritious, meaty goodness that leaves a succulent after taste long after its consumption. – Fireworks Magazine
This is some of the most enjoyable rock you will hear all year. – 10/10 Powerplay Magazine
Bigfoot are one of the new crop of great bands coming out of the UK and one to watch, with great live performances and sellout shows in the UK.
The band are growing in popularity both in the UK and Europe.
BIGFOOT TOUR
September
13th – BOULEVARD, WIGAN, UK
15th – ROCKING BULL, ANTWERP, BE
16th – COLOSSEUM, GENK, BE
20th – KULTURBAR SOL, MÜLHEIM, DE
21st – GASTHOF GRÜNER BAUM, DESSAU, DE
23rd – LEGEND CLUBm MILANO, IT
28th – ELEVEN, STOKE, UK
29th – REBELLION, MANCHESTER, UK
30th – YARDBIRDS, GRIMSBY, UK
October
4th – IRONROAD, EVESHAM, UK
5th – QUEENS HALL, NUNEATON, UK
6th – NEW CROSS INN, LONDON, UK *
7th – FUEL, CARDIFF, UK
10th – FULFORD ARMS, UK, YORK
11th – BANNERMANS, UK, EDINBURGH
12th – JUMPIN JACKS, UK, NEWCASTLE
13th – BRICKYARD, UK, CARLISLE
14th – CORPORATION, UK, SHEFFIELD
18th – WATERLOO, BLACKPOOL, UK
19th – KEY CLUB, LEEDS, UK
20th – ROCKINGHAM, UK, NOTTINGHAM *
November
3rd – Communion of Rock Festival, Muni Arts Centre, Pontypridd, UK *
30th – The Slade Rooms Wolverhampton, UK
December
1st – Planet Rockstock, South Wales, UK *
14th – The Underground Bradford – Live Music Venue UK
15th – 53 Degrees, Preston UK
* Festival Appearances
BIGFOOT LINE-UP
Sean Seabrook – Vocals
Sam Millar – Guitar
Mick McCullagh – Guitar
Matt Avery – Bass
Tom Aspinall – Drums
BIGFOOT OFFICIAL