Italian keyboard virtuoso Gabriels
Italian keyboard virtuoso Gabriels has signed with Rockshots Records for the release of his brand new rock opera Fist of The Seven Stars Act 2: Hokuto Brothers featuring an assortment of guests, listed below.
The album is due out August 31st with pre-order available at Rockshots Records.
Gabriels is a very well known keyboard player and musician based out of Italy along with being an active arranger and session-man who has worked with renowned musicians such as singer Fabio Lione (Rhapsody of Fire, Angra), Mark Boals and keyboard player Mistheria among many others.
GABRIELS EXPLAINS THE RELEASE
The concept of this rock opera is dedicated and freely adapted from the manga and anime "Hokuto no Ken" by Tetsuo Hara and Buronson.
In Act 1 released in 2016, the first part of the story was the girlfriend of the protagonist is kidnapped by his enemy and rival in martial arts.
In Act 2, the story continues with many new characters like Rey, Mamyia, Ailee, Toky and others to tell the story of the descendants among the Hokuto brothers.
This story has become legend in Japan and around the world.
TRACK LISTING
1. The Search of Water Bird
2. Cobra Clan
3. End of Cobra
4. I See Again
5. Scream My Name
6. Miracle Land
7. I'm A Genius
8. Looking For Your Brother
9. Myth of Cassandra
10. Reunion
11. Legend of Fear
12. King of Fist13. Heart of Madness (Bonus Track)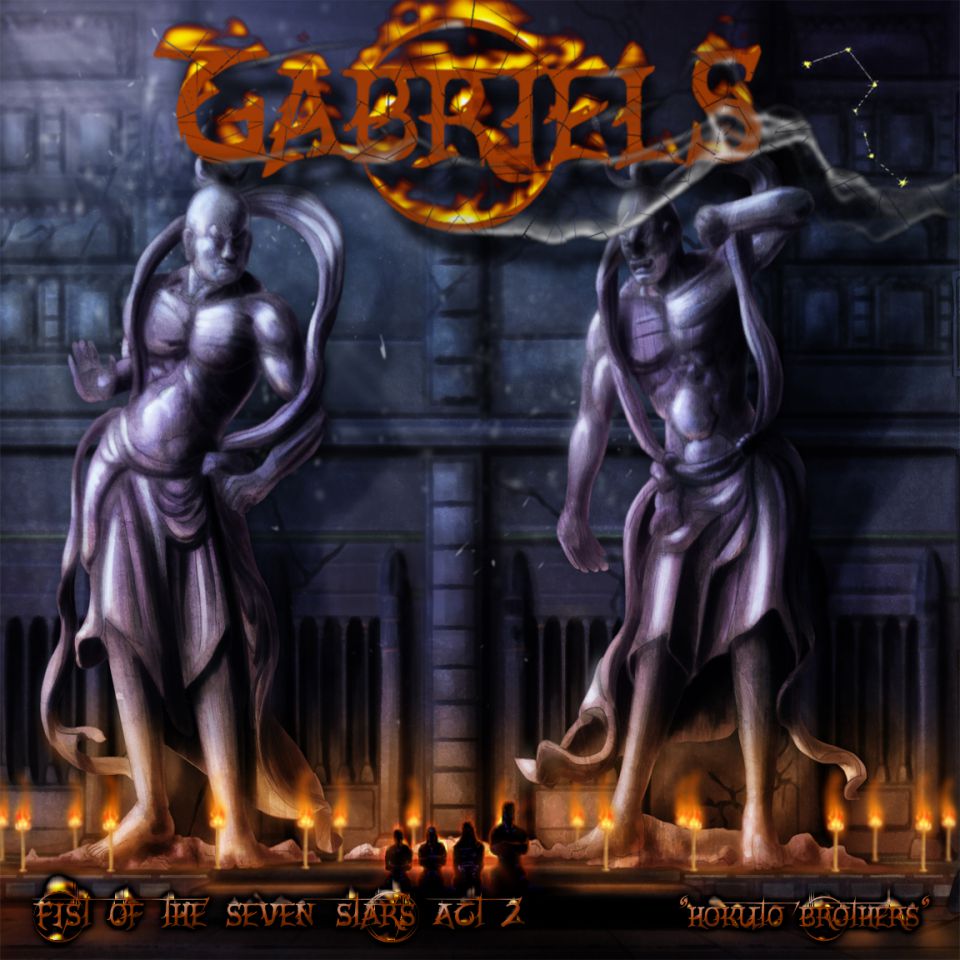 ALBUM LINE-UP
Gabriels (Vivaldi Metal Project, Platens, Metaphysics, Aldaria) – All the keyboards, composer, arranger and Producer.
Cast of characters:Wild Steel (Shadows of Steel) as KenJo Lombardo (Metatrone, Ancestral) as RayRachel "Iron Majesty" Lungs as MamiyaDario Grillo (Platens, Violet Sun) as TokyAlfonso Giordano (Steel Raiser) as WiggleIliour Griften (Beto Vazquez' Infinity, Clairvoyant) as AmibaAntonio Pecere (Crimson Dawn) as RaoulDave Dell'Orto (Drakkar, Verde Lauro) as JaggerBeatrice Bini (Constraint, Vivaldi Metal Project) as AyleeMatt Bernardi (Ruxt) as Cobra Boss
Guitars by Antonello GilibertoFrancesco Ivan Sante dall'òStefano Calvagno (Metatrone)Antonio Pantano (Arcandia)Tommy VitalyFrank Caruso (Arachnes)Daria Domovik (Concordea)Andrew SpaneStefano Filoramo
Bass by Dino Fiorenza (Metatrone)Beto Vazquez (Beto Vazquez's Infinity)Adrian HansenFabio ZuninoArkadiusz E. Ruth (Path Finder)
Drums by Mattia Stancioiu (ex-Vision Divine, ex- Labirynth)Simone Alberti (Gabriels)Giovanni Maucieri (Gabriels)Michele Sanna (Coma)Salvo Pennisi
GABRIELS OFFICIAL