The Ghost And The Machine release new video
New Album Red Rain Tires out on September 28th. The Ghost And The Machine plays rough and honest songs, intimate and untamed.
Pristine elements collide and embrace each other. The metallic cutting-edge overtones of the resonatorguitar meet the wooden shallow depth of the doublebass, carried by infectious drumming, and the dadaistic but yet pictorial vocals form sonic landscapes that pull you in. The result offers insights to an undistored sound- and soulportrait.
The Austrian post-blues trio The Ghost And The Machine, who are about to release their brand new album Red Rain Tires on September 28th with Noise Appeal Records, have now unveiled an hypnotic new video you cannot escape from watching and listening to the band's beautiful sound.
While dreaming the weirdest pictures appear as ordinary things, magic is taken for granted, time doesn't exist. There is only truth and insanity, and the carousel of figures and props in Dirty Mind revolves around them.
"The video is the filmic debut-piece of our bassist Heidi Fial." The band continues: "On Red Rain Tires we created floating structures within the songs to dive into," the band comments.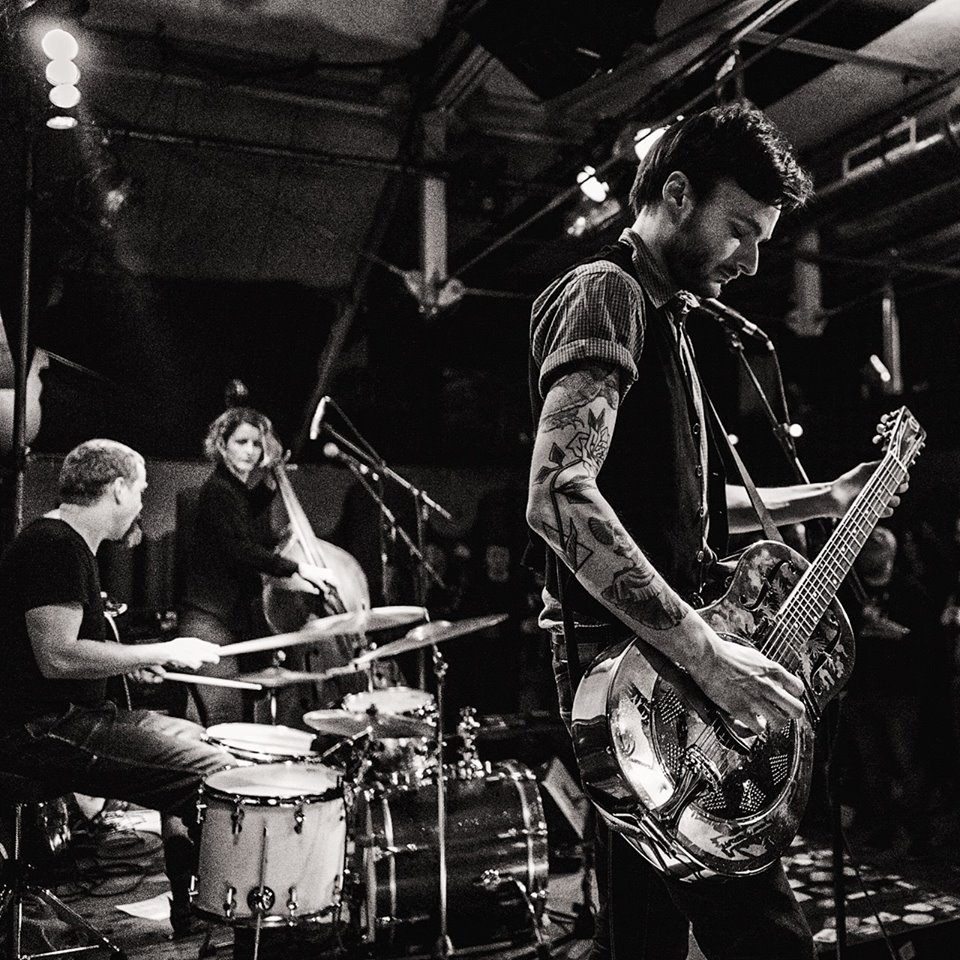 "It's full of weird but yet precise sonic landscapes and still in constant touch with the rough spirit of long-forgotten prison songs. We're really looking forward to share this piece of intimate but untamed music with you – Love it, hate it, buy it, spread it – in either case enjoy it!"
RED RAIN TIRES TRACK LIST
1. Falling
2. Dirty Mind
3. Blue Day / Yellow City
4. Caroline
5. Passengers And Slaves
6. Complex Animal
7. Scars
8. Butterflies & Dust
9. Wrecks Of Innocence
A touching music video for the song Caroline has been premiered earlier
Coming as CD Digipak, LP and Digital Download, Red Rain Tires is now available to pre-order.
In support of their upcoming album, The Ghost And The Machine will be hitting the road this Fall, make sure to catch their very special and atmospheric live shows on the following dates:
27.09.18 AT Wien / Fluc (Album Release Show!)
05.10.18 PL Bielsko-Biala / Sulkowski Dukes Castle
11.10.18 AT Vienna /Ruby Marie
14.11.18 DE München / Glockenbachwerkstatt
16.11.18 DE Pohrsdorf / Saxstall
17.11.18 DE Dresden / Blue Note
with many more to be announced soon!
THE GHOST AND THE MACHINE LINE-UP
Andi Lechner – Resonatorguitar, Vocals
Heidi Fial – Upright Bass, Vocals
Matthias Macht – Drums
THE GHOST AND THE MACHINE OFFICIAL
The Ghost And The Machine Official Website | The Ghost And The Machine Facebook