OHHMS keep conquering uncharted territories
After rising a sonic tempest with their widely praised debut full-length The Fool last year, UK's breakthrough progressive metal act OHHMS keep conquering uncharted territories with their new album Exist.
Wielding the flag of Animal Rights and Conservation as a casus belli against global injustice and ignorance, the Canterbury five piece deliver their deepest, most immersive music piece to date.
Over the span of four songs, OHHMS prove they are more than great post-metal and doom providers, by crafting a gripping record which backbone subtly calls to mind albums from the finest of 70s prog, such as Pink Floyd, Rush or Genesis.
Opening track and 23-minute masterpiece Subjects vehemently depicts the existence and death of an animal – the monkey on Exist cover – born into animal testing facilities.
An awareness-raising song of a lifetime that fills the LP's first side. Unflinching, vocalist and lyricist Paul Waller pursues the fight on side B: whether on the doom-laden and straightforward Shambles, the heart-rending post-metal throes of Calves – when Humans' savagery reaches peaks – or the 6-minute anti-gun maelstrom of Firearms, every song on this album is an underlying ode to pacifism and empathy.
Initially planned for a 2020 release, OHHMS' sophomore album Exist was born earlier as a strong will to bring to the table topics that are dear to the band.
They once again sail through the heavy scope and manage to blend all their influences in one massive, down-tuned and melodic piece of Art. Definitely their darkest and catchiest outing ever. Exist will be released on November 9th via Holy Roar Records.
Armed with the thickest riffs and fieriest will, OHHMS formed in 2014 in Kent, UK. It didn't take long for the five-piece to come up with two stellar EPs "Bloom" (2014) and "Cold" (2015), both released on London-based extreme music powerhouse Holy Roar Records.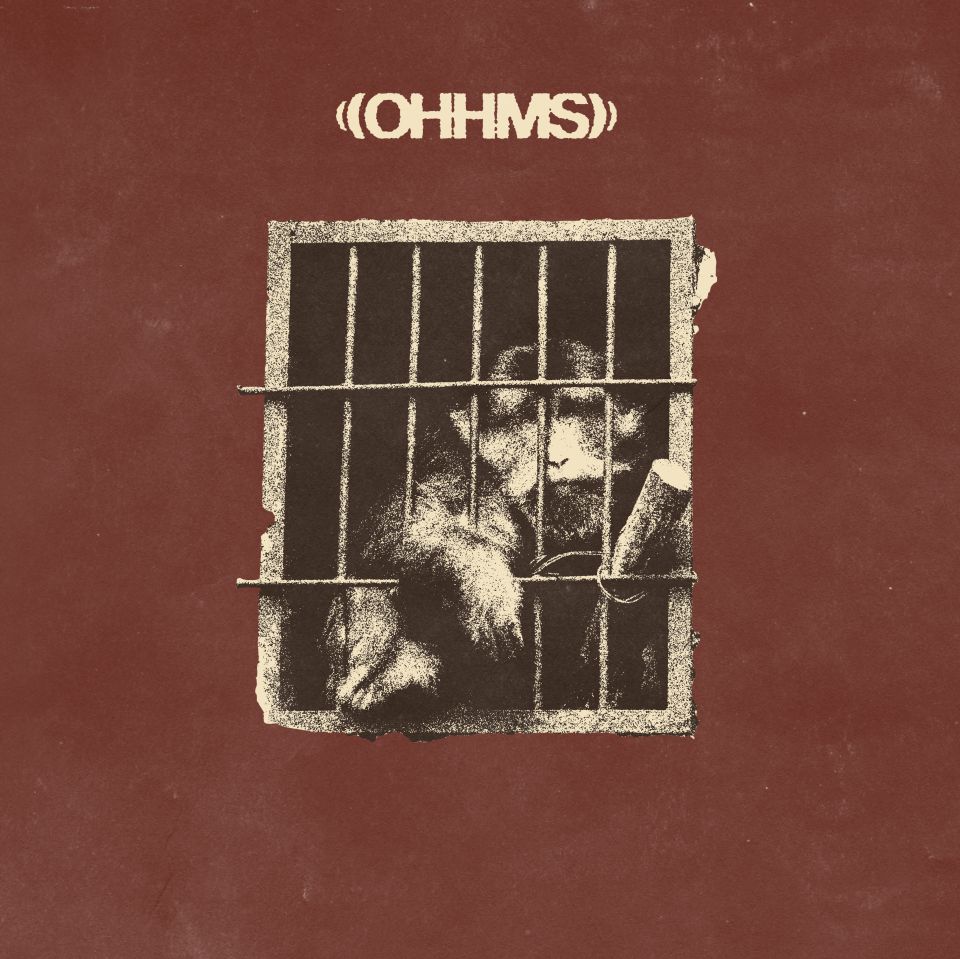 Clocking in at over thirty minutes, each EP unfolds with two monolithic, angst-ridden tracks, blending the down-tuned approach of doom metal with more progressive, eerier landscapes.
On top of their distinctive approach in songwriting, vocalist Paul Waller maintains maximum adrenaline levels by alternating deep gravelly singing, warrior bellows and roar-is-war call to arms.
As fearless explorers of the heavy music scope, OHHMS quickly build a strong reputation among the UK's underground scene, which leads them to play major events such as Desertfest, ArcTanGent, Bloodstock, Damnation, Incubate and many others.
Three years after their thunderous beginnings, the band returns in March 2017 with their debut full-length "The Fool" on Holy Roar Records.
Widely acclaimed by the press and fans, it is praised as "the real deal" (Metal Hammer), "a ultra-heavy, emotionally-charged debut album" (Kerrang) and "a convincingly heavy magnum opus" (The Quietus), quickly elevating the UK five piece to a whole new level.
True to themselves, OHHMS continue their boundary-free ascension to transcending sonic peaks, while making a point at raising awareness about animal rights and social matters with their unique and cathartic brand of artistry. In 2018, the band announces the release of their second album 'Exist', due out November 9th on Holy Roar Records.
OHHMS LINE-UP
Paul Waller – Vocals
Max Newton – Drums
Chainy Rabbit – Bass
Marc Prentice – Guitar
Stuart Day – Guitar
OHHMS OFFICIAL
OHHMS Facebook | OHHMS Bandcamp | OHHMS Twitter