SHIRAZ LANE is an energetic, ambitious, authentic Hard Rock group formed in 2011 Vantaa, Finland
SHIRAZ LANE is an energetic, ambitious, authentic Hard Rock group formed in 2011 Vantaa, Finland. Their music wreaks of creative variety, which resonates through their double-edged guitar sound produced by lead guitarist Jani Laine and rhythm guitarist Miki Kalske, groovy-yet-solid ground pounding Ana Willman on drums and Joel Alex on bass and unmistakably high-soaring melodies chanted by lead singer Hannes Kett.
Despite their youth they are already veterans of the underground circuit in their homeland and have developed a reputation for being uncompromising, loud, but most of all the genuine article.
Although wearing inspiration and paying homage to their predecessors like Aerosmith and Guns N' Roses, the "Big Guns" of Scandinavia such as members from The 69 Eyes, Amorphis, Children Of Bodom, Lordi and Sonic Syndicate have all described them as being one of the most entertaining bands they have seen in the underground music scene, bringing a fresh breeze to the table in terms of both music and live performance.
Shiraz Lane's debut two track online single "Out There Somewhere" and "Money Talks" was released in October 2014, which generated interest and enthusiasm in the national music market, including radio airings and interviews.
Since, the band expanded the single release to a 5 track EP named "Be The Slave Or Be The Change" in the spring of 2015. It was extremely well received by both public and the press and the single "Mental Slavery" could even be described as an underground hit in the Rock scene.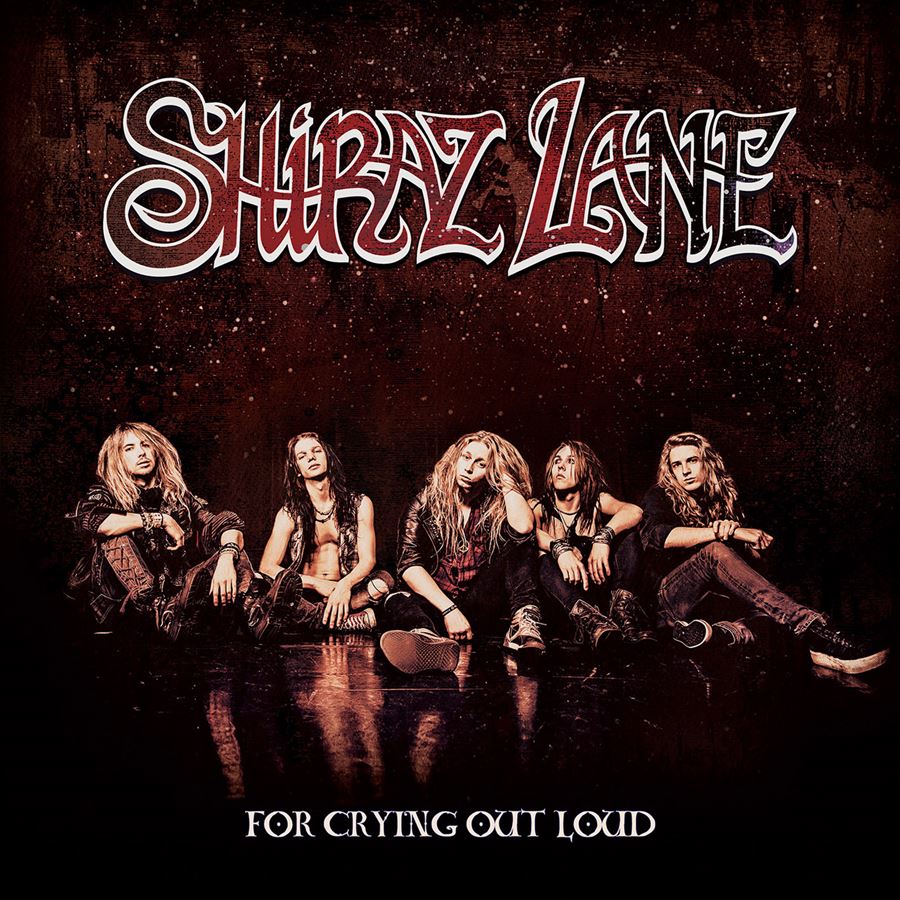 Following the release the band has put out four EP supporting music videos, toured the biggest national summer festivals and got the chance to play in Toronto Canada, Finland Fest in Tokyo Japan and Wacken Open Air in Germany.
In the Autumn of 2015 Shiraz Lane did an extensive national tour supporting Santa Cruz, playing the biggest club venues in Finland.
The hype culminated with an international record deal with Frontiers Music Srl, which was signed and sealed in September. Although music is not a matter of competition, it might be suitable to list winning the Hard Rock Rising 2014 and Wacken Metal Battle 2015 competitions as past merits.
The Debut Album "For Crying Out Loud" shows that the band has learnt all the lessons of the giants line Guns N' Roses, Skid Row, Aerosmith and The Darkness and is ready to take on the world!
SHIRAZ LANE line-up
Hannes Kett – Lead Vocals
Jani Laine – Lead Guitar
Miki Kalske – Rhythm Guitar
Joel Alex – Bass
Ana Willman – Drums