Portraits of New Zealand's Mighty Mongrel Mob by Jono Rotman
The Mighty Mongrel Mob is one of the largest gang in New Zealand. It was the in late 60's when a young rebellious man from Wellington and Hawke's Bay started to dress and use the same motorcycle club codes and the outlaw life style.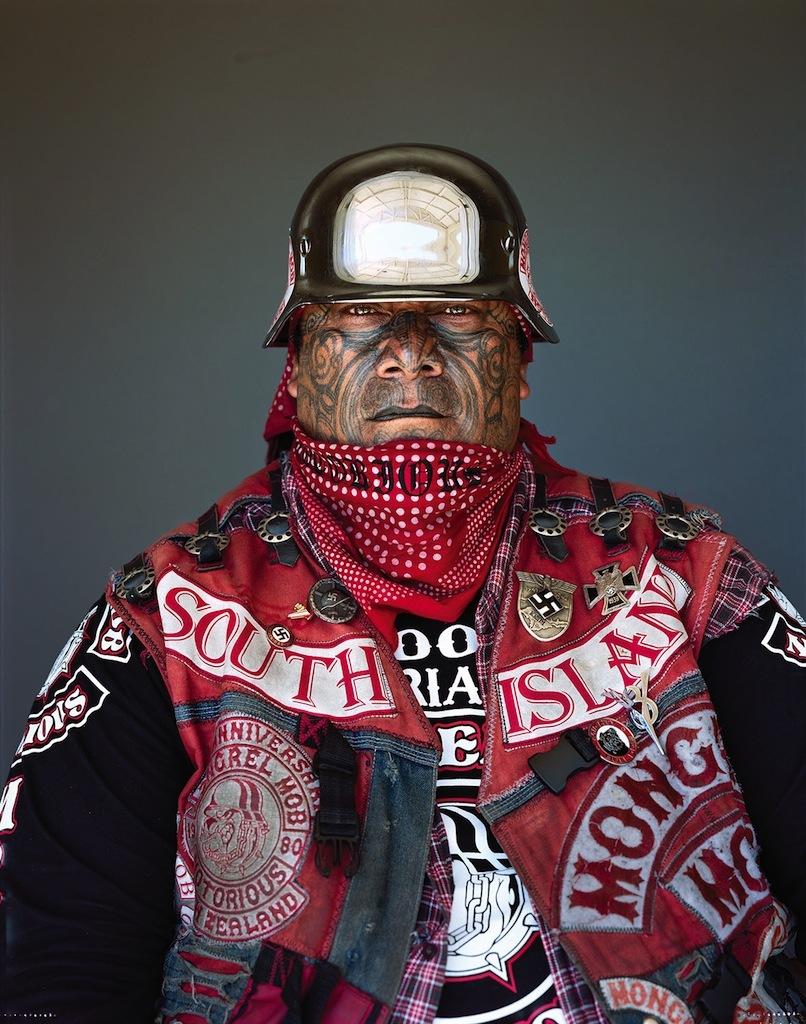 The Mongrel Mob's members are mainly Māori, Polynesian and European descendants, they are spread all over New Zealand with almost 30 chapters across the nation. The gang is involved in organized criminal activity such as drug dealing, prostitution and armed robbery.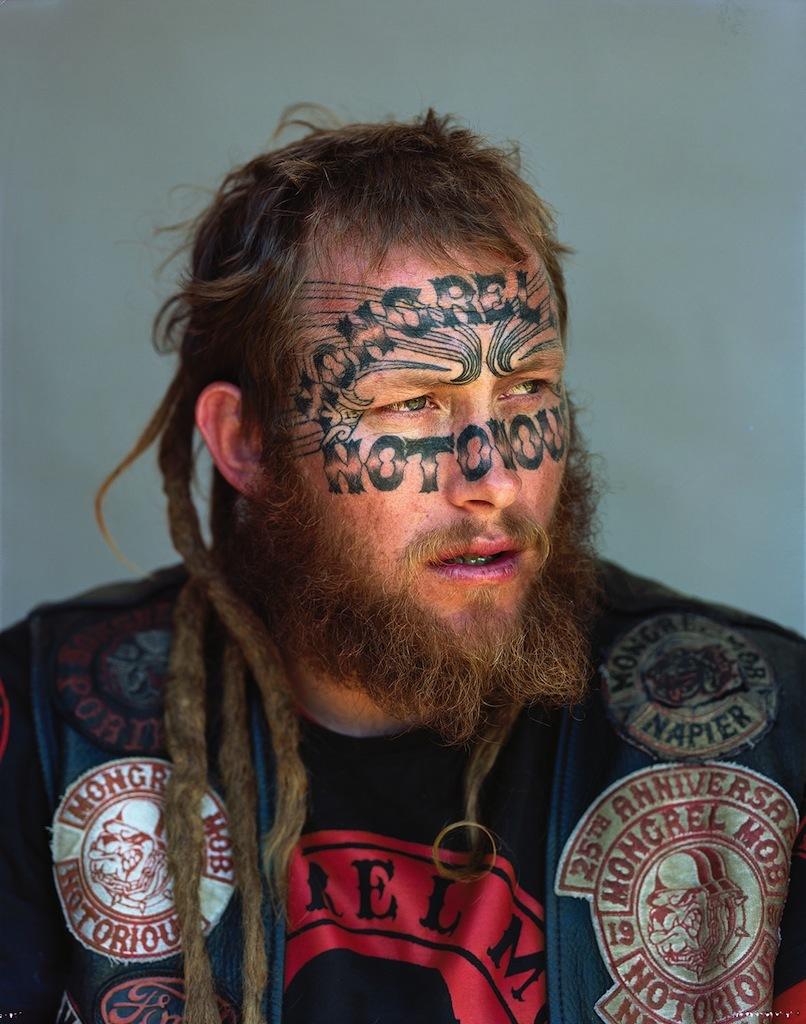 It was in 2007 when Jono Rotman, a Wellington born photographer based in New York City, took his camera and begun the quest to portrait The Mongrel Mob gang members.
He spent eight years with them, he visited their houses and met their families.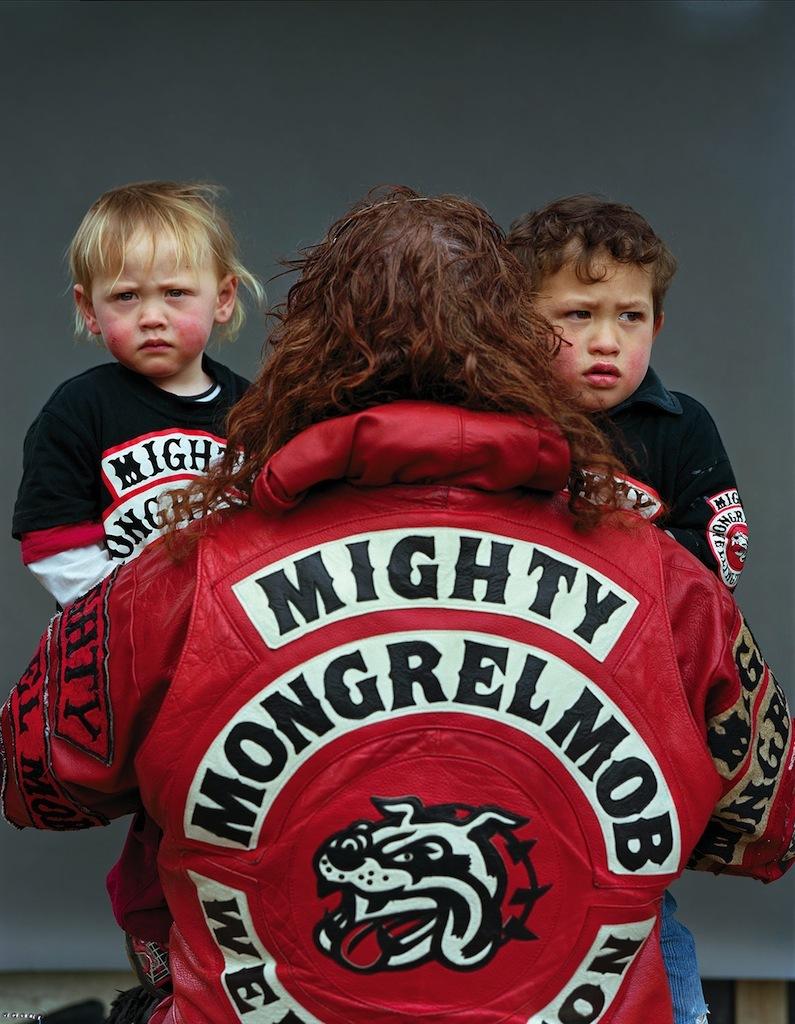 "I explained that I wasn't trying to "tell their story," expose them, or some shit like that. Instead I told them I wanted to take martial portraits.
And you know, regardless of where the Mob are viewed in the social hierarchy, these men have committed to a creed and fought battles, sometimes to the death.
Basically the more they thought it was honest, the more they understood I wanted to produce something more complex than a cultural postcard. Then once there was go-ahead from the top, the guys down the bottom were happy to cooperate.
These guys are hierarchical".  — Jono Rotman.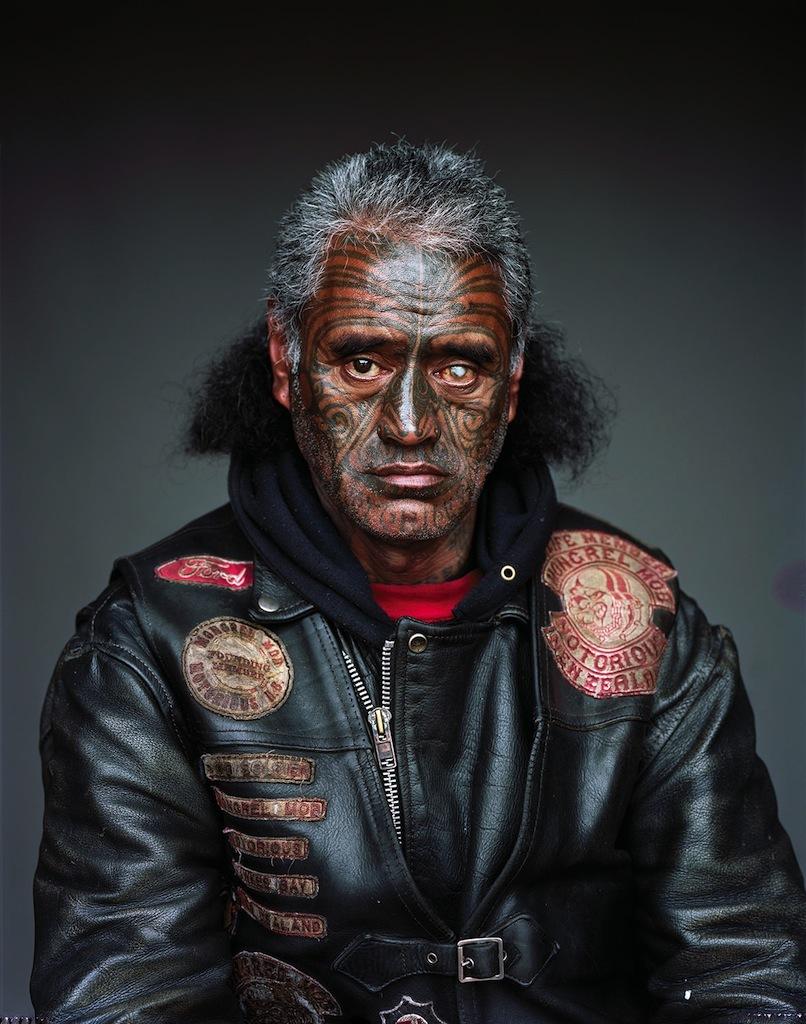 After eight years and more than two hundred portrait pictures, Rotman finally show his work in the City Gallery Wellington, Aotearoa New Zealand.
"As an artist, I'm most interested in distillations of the human condition and, to me, gangs represent a set of human drives taken to an extreme.
They have a certain purity. This is what I set out to explore, and it still stands true. But as the relationship evolved, the focus of the work became more complicated.
It's humbling to meet people who've had an utterly different upbringing to my own, and to be welcomed. It's also an insight into the forces that have made New Zealand. These guys have played a very important role." — Jono Rotman.