This is Snakes in Paradise
Imagine, if you will, a combination of British hard rock from the 70's and American AOR performed by a blues vocalist who sings from the soul with four outstanding musicians laying down the musical framework.
This is what Snakes in Paradise are and their sound is a result of years of songwriting with one intention in mind: to astound everyone.
Strong melodies and refrains that will stick forever in your head and a rock 'n roll attitude are the ingredients that brought the band to the attention of the fans in 1993 when they released their self-titled debut album produced by the late Brett Walker.
A dynamic record featuring classic hard rock with immediately hummable melodies, yet retaining heaviness and power.
The band's second album, Garden of Eden followed in 1999, an album whose sound was inspired by Whitesnake's more universally popular material.
After the release of Dangerous Love in 2002, another album full of hooks and lovely harmonies, the band sadly called it a day.
Singer Stefan Berggren wound up working with Company of Snakes, a band formed by former Whitesnake members Bernie Marsden, Micky Moody, and Neil Murray, Lee Kerslake (ex-Uriah Heep, Ozzy Osbourne), and Razorback, until the band members reconvened in 2016 after a Swedish promoter asked them to play a show at the Rockweekend Festival in Stockholm.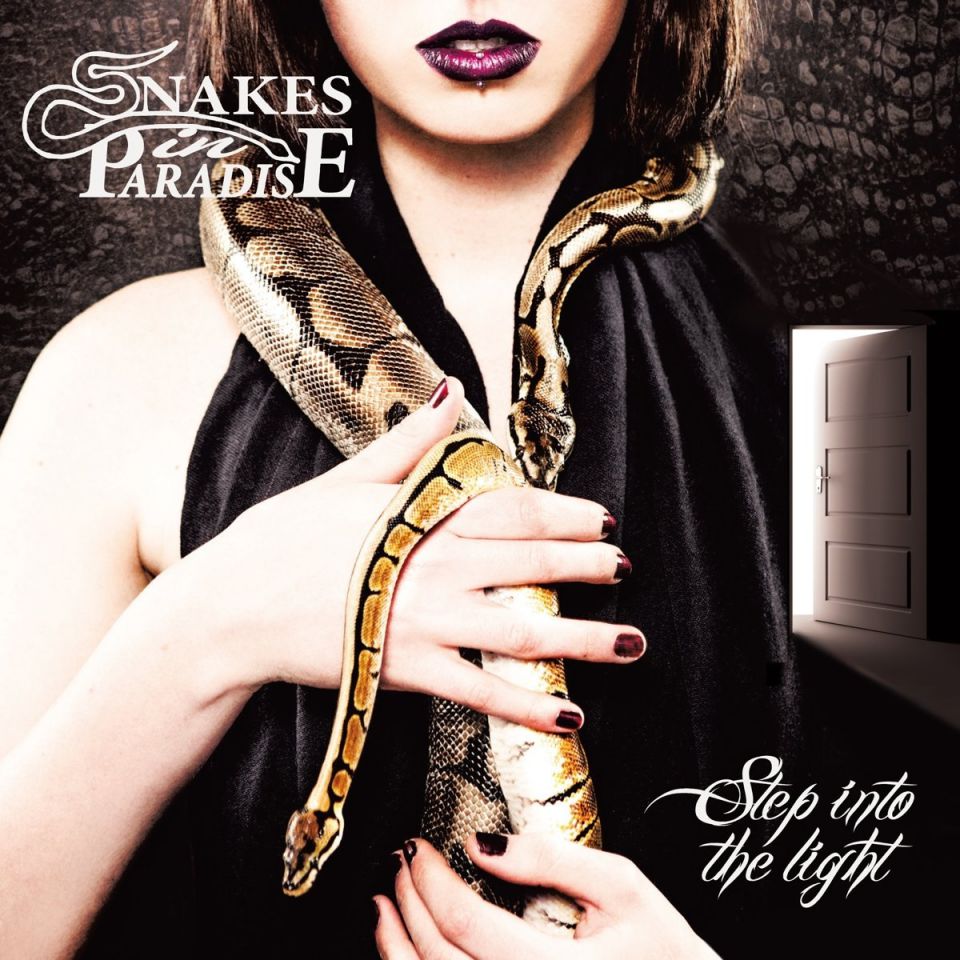 Soon after, the band was connected with Frontiers who signed the band for the release of a highly anticipated comeback album.
Step Into The Light finally arrives in 2018 and sees the band offering a solid and exciting release which once again melds the melodies of classic West Coast AOR of the 80's with some absolutely exquisite hard rock stylings.
Stefan Berggren's voice is better than ever and the songwriting is just faultless, pure and simple.
If you like hard rock music with a capital R-O-C-K, then you just can't miss this!
TRACK LISTING
01. Wings Of Steel
02. Silent Sky
03. Will You Remember Me
04. Angelin
05. Living Without Your Love
06. If I Ever See The Sun Again
07. After The Fire Is Gone
08. Love On The Other Side
09. Things
10. Liza
11. Life's Been Good To You & Me
12. Step Into The Light
Produced by Stefan Berggren
SNAKES IN PARADISE LINE-UP
Stefan Berggren – Lead vocals, acoustic guitar and keyboards
Thomas Jakobsson – Electric guitar and acoustic guitar
Stefan Zimman Jonsson – Lead guitar
Tomas Pomma Thorberg – Bass
Peter Petterson – Drums
SNAKES IN PARADISE OFFICIAL