Noumeno, progressive metal from Italy – Rodeo Bing official music video
Noumeno are glad to introduce the brand new Rodeo Bing official video. Thanks to Alfonso "Fo" Corace for his precious and incredible work, you really do rock man.
Check out our new album Escape on CD Baby
Italian act NOUMENO was formed in the summer of 2007 in Rome, Italy.
Emiliano Cantiano — drums and Danilo Carrabino — guitar were the founding members, and when Fabrizio Agabiti — guitars and Emanuele Calvelli — bass agreed to join the band started to write material, incorporating influences from bands with a great variety of stylistic expressions.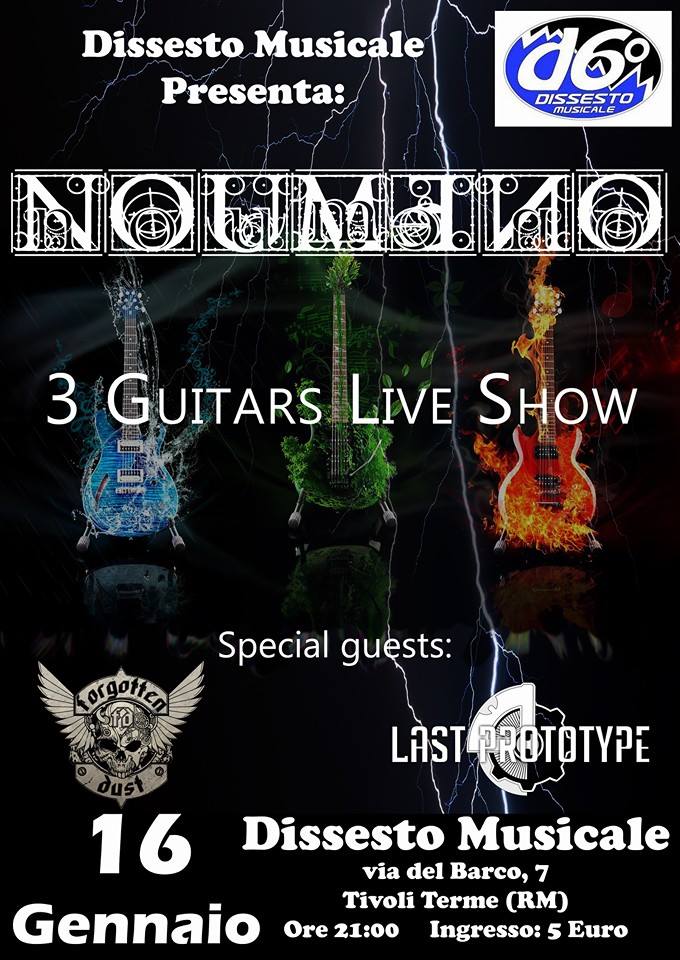 Late in December 2007 they started recording a 4-track promo, which was subsequently given away throughput 2008.
February 2008 marked their live debut, and throughout the year they were active on the live scene. With 500 copies of their promo handed out and a relatively high activity level as far as concerts go both fans and the media started taking notice of this new band.
In 2009 Noumeno started recording their full length debut effort, and in December 2009 Trapped was issued, distributed worldwide through UKDivision Records.