Mustasch – Exclusive Interview on Their New Album "Testosterone"
Mustasch. The band that I've followed since 2001 precisely because they are the essence of everything I like. The hard, diesel fragrant audacity, riffs you can bang to endlessly but also soft and melodic meadows and lyrics that has the ability to affect the listener and a feeling of recognition.
The cicerone of rock, Ralf Gyllenhammar's, stunning voice and unique ways of using it is in many respects comparable to James Hetfield.
Although a few drummers has come and gone over the years, they are still breathing the sound of stoner rock. Why these guys haven't already been around the planet a number of times I do not know.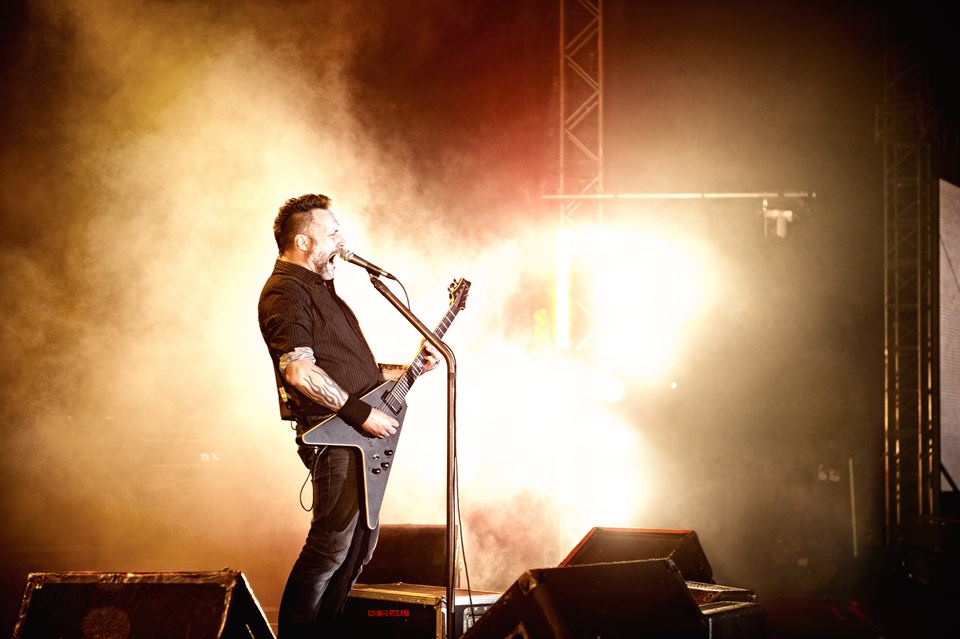 Moreover, to witness Mustasch live in the act is damn well worth the money. Take it from someone who's drooling like Homer Simpson easily fills up Tommy Lee's pool after such an experience.
About the new album "Testosterone" do you have that feeling like: "This time we really nailed it!"? Yeah! Above all, this have been a process within myself. For the first time I've been letting everyone in the band take part in the writing process.
I've written "The Hunter" and "Breaking up with disaster". Those two songs I've done pretty much the whole thing on.
David, our guitarist, did the rest along with our producer, Rikard Löfgren, who has directed us, I guess you can say.'
Like if we've been stuck he's been pointing us in the right direction."Look! I think this is the right thing for you!". For example on the song "Dreamer", I've never sang like that before but Rikard said "You are like Hetfield in Metallica, you are one of the best singers in the world! You can sing like this".
What does a good producer do for a band? When we did the album "Double Nature", we came to the studio and stumbled over violin cases, and there sat an entire string orchestra. We, of course, wondered what was going on and we got the answer from our producer that "I don't care what you say, it just has to be strings on his song!" So to answer your question, what good producers does is that they refines the product.
You may not see those things for yourself 'cause you get blind when you rehearse the same songs for six months, then someone comes along and says "On this part here it's gonna be an interlude with strings", then it's easy to buck. But I think you realize pretty soon if it will work out or not.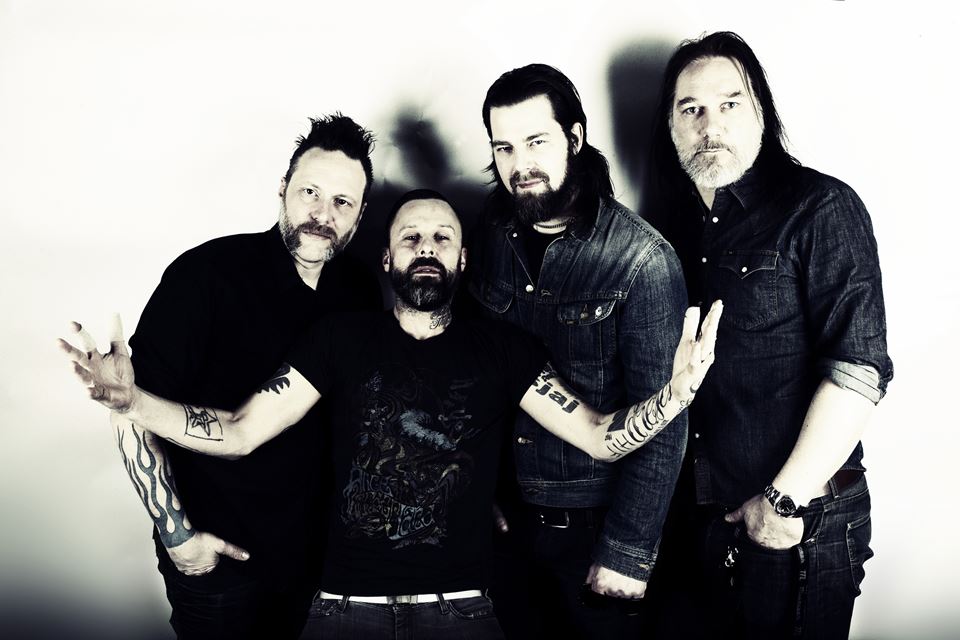 It has to do with personal chemistry. You can pick someone that produced really good records but when you start working with them you realize that "Damn! This doesn't work at all" and if the feeling goes for everyone in the band you just have to change producer.
The lyrics on this album, I get the feeling that they are very personal? Yes. And above all, the lyrics are not only about myself this time. I also wrote about my wife, my children and about that little girl Yara who got beaten to death by her aunt (Yaras song).
When I listened to "The Hunter" I got this feeling of being in a horror movie. We listen a lot to different soundtracks on the tour bus. A huge favorite is Henry Jackman who did the music for X-Men. We even have his music as the intro at our concerts. We've been introducing movie music more and more into our own songs. And nowadays it's also okay to use backtracks.
The question about backtracks be or not to be has been up a lot in our previous interviews. What's your opinion on that? I say like this; If Paul McCartney, Status Que or anybody playing in the 60's or 70's had that same opportunity they would've taken it! I really think it's kind of stupid to say that "Oh, but The Beatles didn't have it" Of course they didn't! They didn't have the chance! I mean, Sabbath, The Who and every band from that period of time also used the latest stuff of that time.
And now people are saying "I have a guitar from '68" and you are supposed to think that those are good today. Things get old and worn out. Nothing lasts forever, not even me [laughs].
Are you thinking of getting a custom guitar? We already have. You can see them on our Instagram. We got them from Schecter. I ordered a coffee sunburst with white binding, one microphone and one button. No fuss! [Giggle]. David got himself a red one. We ordered the ones with necks by the look of a hockey stick blade. Both me and David are quite tall guys so we can't have those regular guitars. It looks like we've stolen the kids guitars [laughs].
Read the full interview in the Azaria No.10