Wormwood – We wanted to mold something unique from Rock 'n' Roll and black metal
Checking in with vocalist Nine of Swedish Wormwood who's recently been christening Europe with their mix of black metal and good old rock 'n' roll, hence a snazzy alloy called Black 'n' Roll.
Was the musical direction clear from the very start? Before I joined it was pretty clear that the guys wanted to play Rock 'n' Roll with some black metal vocals.
They hadn't really implemented any other influenced as we have now. So, when I join it was pretty self-evident that we had to evolve for the band to grow and for us to grow as well.
Does the name Wormwood derive from Absinthe, the Marduk album or something else? It's from Revelation 8:11. It's a star, named Wormwood (Absinthes in Greek), which fell upon the earth and made the water sour. People who drank from it died or got sick.
So we did chose it because it was a name, a thing, which felt it captured the essence of the band. Something we strive for. It is also connected to the Void, the myths of the band Wormwood, and of course Absinthe is fucking delicious.
How have you worked out your sound? As I stated in the previous question, with me joining we got a new vision on what Wormwood was to become. All five band members have different musical inspirations and such, but we share the same foundation.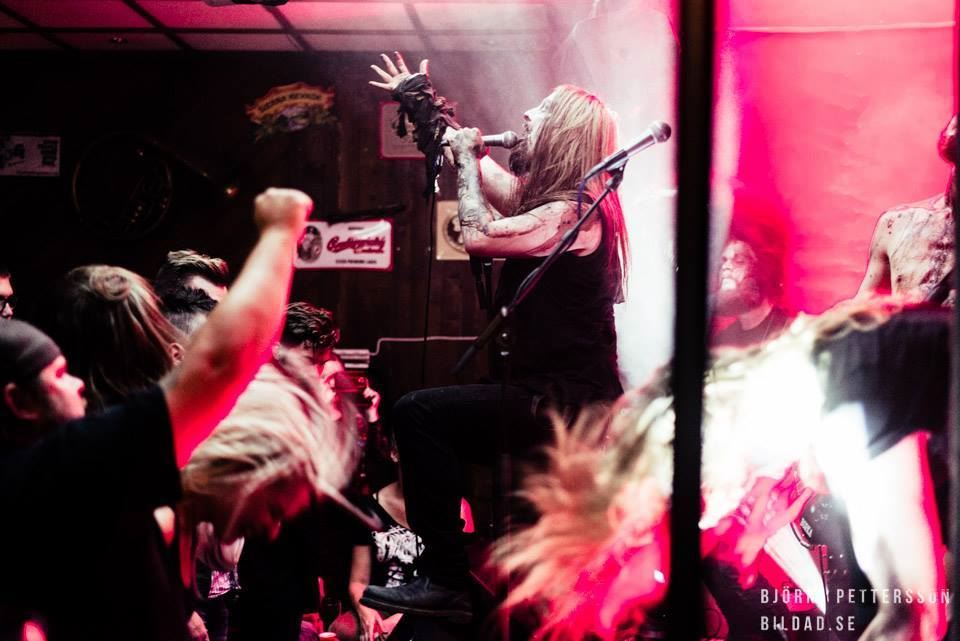 We wanted to mold something unique from rock 'n' roll and black metal. Rydsheim and Borka were in a band called Åskfödd before, which is a folk-rock-ish band so it was obvious that we needed folk inspiration. The Atmospheric part came from everyone really.
We wanted to create and ever-changing soundscape where the listener didn't really know what was coming next. Our early songs are pretty straight forward Black 'n' Roll, but with the newer songs it's a different beast. That is what will define Wormwood. It's our ability to create something beautiful and scary but with attitude.
What are your (Nine) musical inspirations? As the main vocalist and lyricist, I gain my inspiration from a vast amount of things. When it comes to my vocal style I tend to find my own thing. It's difficult to find your unique voice, like Mortuus and Attila, but I try.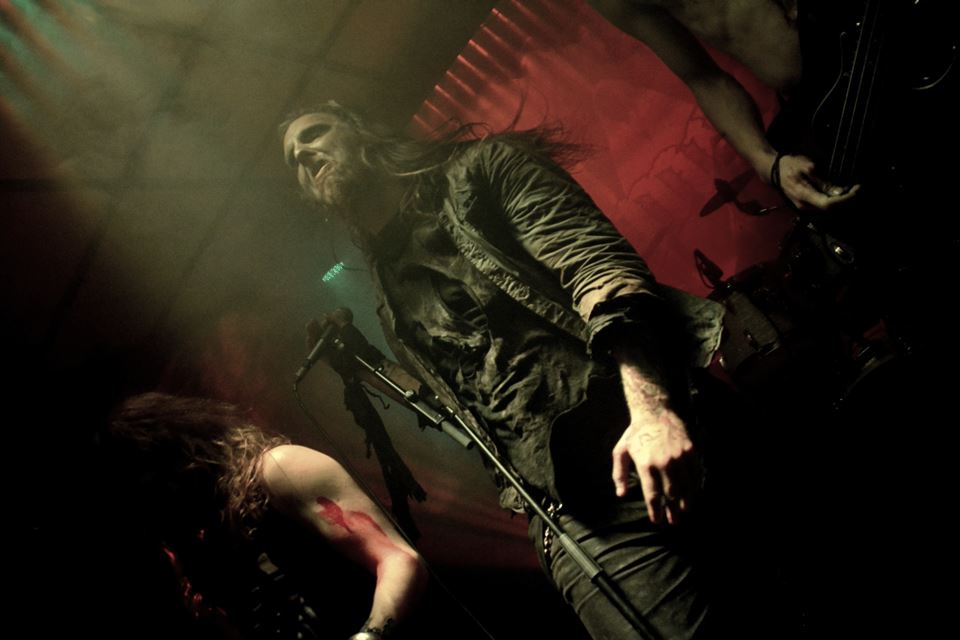 The ones I think are the best black metal vocalists out there are Mortuus, of course, Ihsahn, La Sale Famine de Valfunde and a few more. When it comes to the lyrics it's just a plethora of things. Everything from other great writers in music to authors,personal anecdotes, nature and just life itself.
The lyrics on the EP is centered in the occult, primordial force called The Void, which is a northern myth. I went up north and read and talked to people about the old myth and then I added a few things on my own.
It's up for the reader to find out what's real and not real. The upcoming album is nature-themed. I drew my inspiration from the harsh environment of Lappland and the endless cosmos. I try to be unique there as well, but most things have already been done. I guess only time will tell.
Read the full interview in Azaria No.10