Mercedes-Benz has released the commercial directed by Hollywood director Jason Wisch
Mercedes-Benz has released the commercial directed by Hollywood location scout/director Jason Wisch via social media.
No one knows Los Angeles like Hollywood location scout and director Jason Wisch. He is a native of the City of Angels, but has also traveled the world in search of adventure.
His love of photography, his keen eye for what works on camera, and his motto, "I have never been to a place that I can't find something I like" made him a perfect candidate as a location scout.
He quickly worked his way up in the field, doing commercials and music videos.
The road getting there wasn't always easy. Some of his stories could be scenes straight out of a movie. He has faced run-ins with gang members of the gritty LA streets, had homeowners threaten him with firearms, and even landed in the hospital after getting attacked by a member of the homeless community. Despite these obstacles, Jason always finds the perfect spot for the the ultimate shot, elevating his projects impact and quality.
With his drive and willingness to do what it takes to get the job done, Jason eventually made a name for himself as a go-to scout. He has now location scouted and managed over 500 projects. With clients ranging from Pharrell Williams, Adidas, Harley Davidson, Pepsi, Maroon 5, Arcade Fire, Kanye West, Travis Scott, YSL, Twitter, McDonalds, Taylor Swift, Logic and almost every car manufacturer around.
One of Jason's biggest accolades and toughest jobs was location scouting for the official "Happy" music video for Pharrell Williams. The worlds first 24 hour video, which actually contained over 360, 4 min videos that, when combined, created the 24 hour video.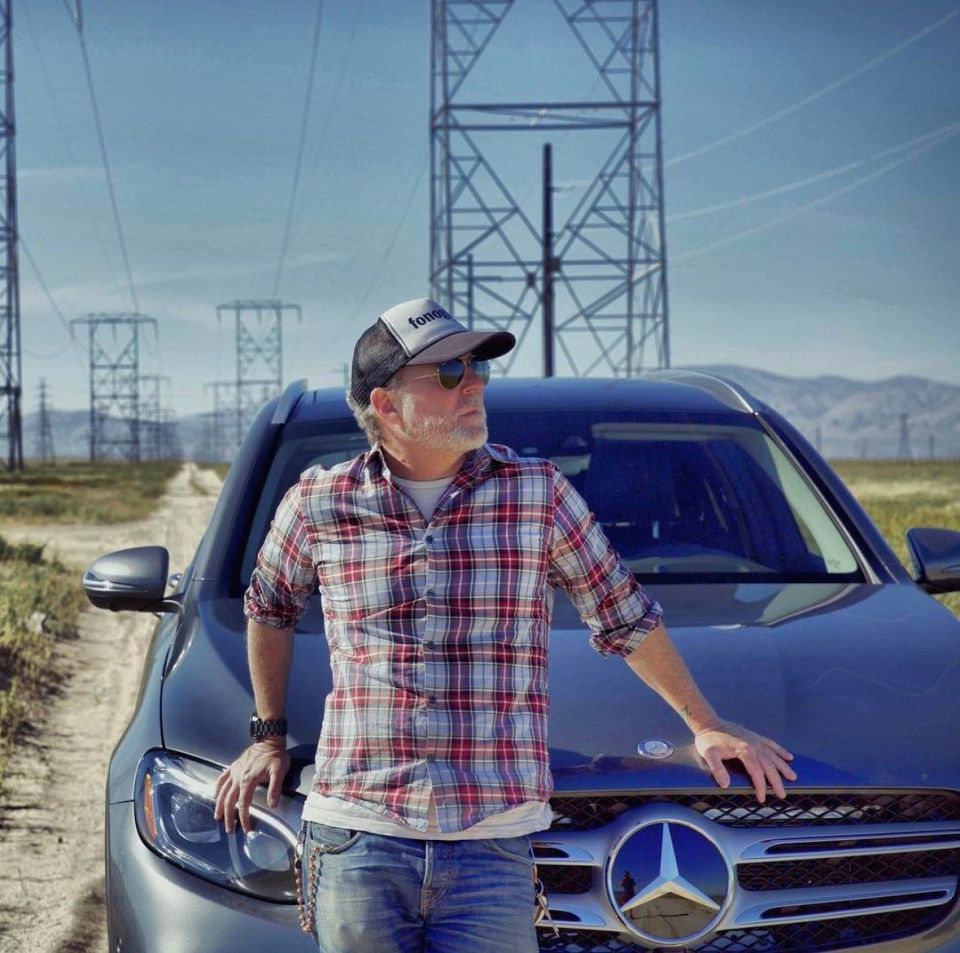 He was given 4 days to find the locations that would eventually span through much of Los Angeles. A job that should have taken even the most savvy location managers weeks. And because of this, he won the coveted "Location Manager of the Year".
Jason feels that locations can be as important to a shoot as casting the right actor. "The right locations can help guide the feel of the project" says Jason. Having such a knack to find the perfect location, helped him to transition into directing. He used some money from one location scout to purchase his own camera equipment and started shooting music videos, reality shows and commercials.
Always wanting to take the next step, he decided to fund a project of his own. An idea that would combine his two careers, location scouting and film making. After calling a contact at Mercedes-Benz USA, he was able to borrow a car from them for an epic road trip around California.
The full unedited version of the commercial in its entirety below
Jason set out for 7 days with his director of photography, Jorel O'Dell. Filming took the two around the state. Eventually driving over 1,500 miles to find the right locations. The California Desert, Carmel, Napa, San Francisco, San Luis Obispo, and of course… Los Angeles.
After putting all the pieces together, Jason felt he had put together an amazing illustration of his journey. He brought it to his friends at Mercedes-Benz USA, and they liked the project so much, they asked if they could use it on their social media pages.
Jason is looking forward to the opportunities this new project will open up for him. Not only as a location manager, but as a director for commercials, TV shows, features, and more. Jason concludes, "This is the Road I Choose… and I am excited to see where it takes me."
JASON WISCH OFFICIAL
Jason Wisch Instagram | Jason Wisch Facebook