Dream Child Until Death Do We Meet Again
The pure classic Heavy Metal torch is well and truly being kept alight with Craig Goldys new Band Dream Child about to unleash Until Death Do We Meet Again on the 14th of September.
In the Bands ranks we have a whos who of Metal with a stellar line up of Craig Goldy (Dio, GiuffriaI) Guitar, Wayne Findlay (MSG): Guitar, Keyboards, Simon Wright (AC/DC, Dio, Operation Mindcrime): Drums, Rudy Sarzo (Quiet Riot, Ozzy Osbourne, Whitesnake, Dio): Bass and Diego Valdez (Helker) on Vocals you know you are in for a magical ride, and boy it does not disappoint in the slightest opening with "Under the Wire" its full on guns blazing introduction sees you banging your head and showing those horns and then close your eyes as Diego Valdez vocals kick in.
This guys has the unique talent of sounding like Dio with his own stamp and mark this guy is immense, the keyboards and guitars drums bass everything has you instantly addicted and takes me back to the days when I had long hair a bullet belt a six pack and a metal vixen on either arm! Hell yeah!
And things just get better and better as You can't take me down has you singing along after just one listen, simply stunning!
Game of Shadows continues to show Valdez immense talents as the riffs, heady Bass lines, keyboard wizardry and killer Drums make this a kick ass anthem.
Get your fists pumping and your neck straining as the ballsy It is what it is gets under your skin.
There's no rest for the wicked as the True magnificent Metal onslaught continues with Playin with fire and the slow building Light of the dark giving you goose bumps with its hypnotic effects washing though your soul.
Midnight Song hints of days of old glory and eighties debauchery, or maybe I'm wrong! Just reading the lyrics guys! Ha ha, it's another killer tune to party into the night to.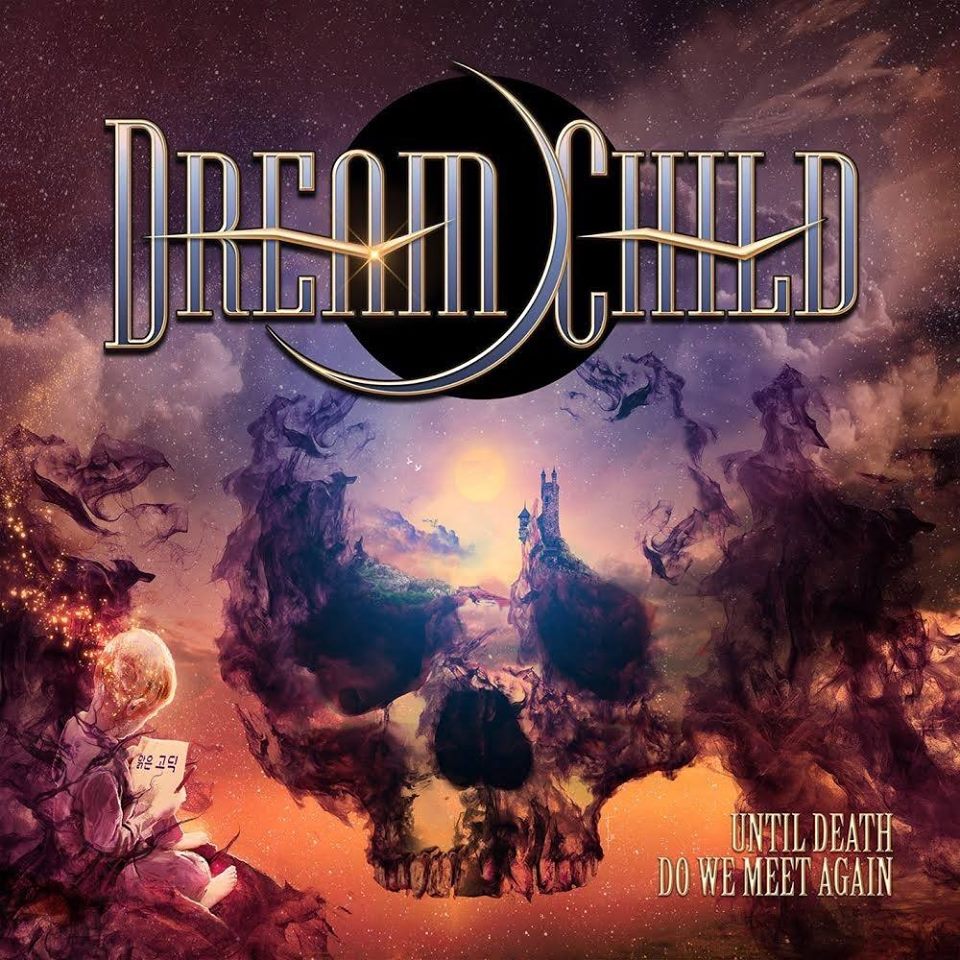 Okay then comes the piece de resistance on this opus the title track, this song moves me its heart rendering, beautiful and for any one who has lost someone it strikes home, I don't want to go too much into this song and ruin it but let this number envelope your soul and entire being its simply spine tingling and its impact on the listener is immeasurable.
Washed upon the shore has a massive almost film score introduction that becomes another monster like the previous track we are well over the six-minute mark as the Metal Meltdown continues to effect and wash over your being.
In a world so cold and Weird World continue to please and make you think about life in the twenty first century while delivering a veritable tsunami of horns in the air Metal heaven.
The release ends with the gigantic One Step beyond the grave, it's a massive slab that ebbs and flows and steals your mind body and being!
And what better name for a band than Dream Child, a name the late and great Ronnie James Dio attributed to Craig Goldy in the eighties and the fact that this supergroup was brought about after a conversation Goldy had with Frontiers president Serafino Perugino regarding the lack of pure classic Heavy Metal releases in the twenty first century.
So, with Until Death Do We Meet Again Dream Child are keeping the spirit and pure-bred Heavy Metal dream alive. Without a doubt my Album of 2018 hands down!
Review by Seb Di Gatto – Score 10/10
TRACK LISTING
1. Under the Wire
2. You Can't Take Me Down
3. Games of Shadows
4. It Is What It Is
5. Playin' With Fire
6. Light of The Dark
7. Midnight Song
8. Until Death Do We Meet Again
9. Washed Upon the Shore
10. In A World So Cold
11. Weird World
12. One Step Beyond the Grave
DREAM CHILD LINE-UP
Diego Valdez – Vocals
Craig Goldy – Guitar
Wayne Findlay – Guitar and keyboards
Rudy Sarzo – Bass
Simon Wright – Drums
DREAM CHILD OFFICIAL