Jupiter Hollow is an ambient progressive rock and metal duo from Barrie Ontario
Jupiter Hollow is an ambient progressive rock and metal duo from Barrie Ontario, who started in the summer of 2015 and have already mastered the art of bringing their fans on an audio and visual experience.
Jupiter Hollow's sound is usually referred to as spacey, experimental and refreshing, reminding listeners of bands like Tool, Pink Floyd, A Perfect Circle, Tesseract, The Contortionists and Rush.
Jupiter Hollow consists of two young, passionate and driven Canadian artists, Grant MacKenzie (21) and Kenny Parry (18). Grant, who plays guitar, bass and synth for the band started his music career 8 ½ years ago at the age of 12, sitting in his basement watching the movie Rock Prophecies.
This movie was about legendary rock photographer Robert M. Knight, finding and transforming a young, unknown guitarist from a small town into a worldwide success. Inspired and motivated, Grant spent the next few years honing his guitar skills, writing music, and later learning the business side by attending college for business marketing.
At age 20, Grant was invited into the Brotherhood of the Guitar, by founder Robert M. Knight, leading to endorsements with Ernie Ball Music Man and JH Audio.
While Grant was performing with another group at a local battle of the bands, he came across a mesmerizing singer by the name of Kenny Parry (vocalist, drummer and synth for Jupiter Hollow), who was almost performing as if he was possessed on stage, hitting notes that seemed impossible by any guy. Kenny Parry started music at the young age of 2 years old, setting up pots and pans like a drum set and banging away.
This led to an obsession with music, and a discovery of his unique talent. In his teenage years, Kenny won himself the title "Best Drummer in Ontario" 3 years in a row. Around this time, Kenny started learning how to sing after being inspired by singers such as Maynard James Keenan, Mike Lessard, Dan Tompkins and Ian Kenny to name a few.
Through years of strengthening his vocal abilities in choirs, bands and hours of dedication, Kenny has acquired an articulate vocal range, relentless endurance, and almost shocking performance through his uncontrollable stage presence.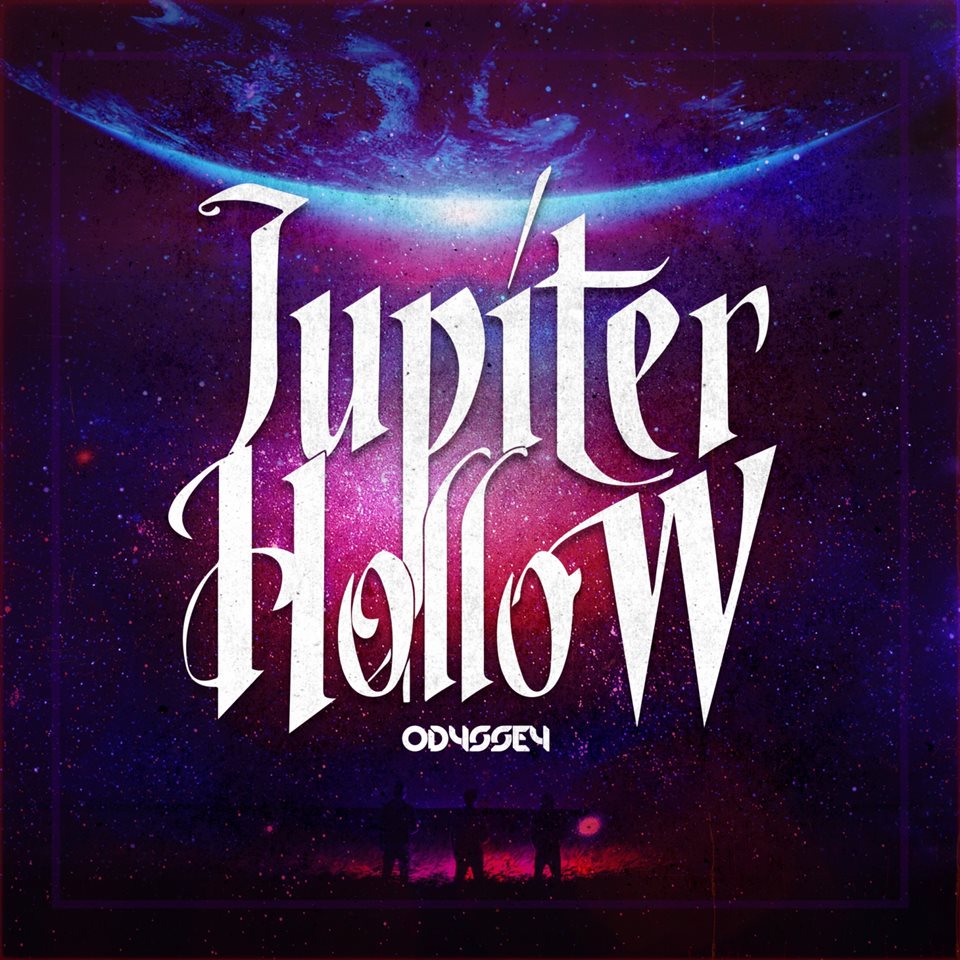 Shortly after meeting, Grant and Kenny knew that their talents combined would create something truly unique, and Jupiter Hollow was born. Since then, the duo effortlessly created music in Kenny's basement for months on end. The concept grew to be a two-man band, since Grant and Kenny wrote all of the music and wanted to keep it that way.
The two musicians used technology to their advantage, allowing them to perform with a dominating stage presence, while captivated their audiences with their unique sonic journey.
After performing at a number of music industry showcases in Toronto, Jupiter Hollow caught the attention of music industry representatives, such as Pat Gillett, vocalist/guitarist of Down with Webster, and Arthur Kalamidis, founder of the Landmark Event Showcase Festival.
Now, Jupiter Hollow is starting a Canada wide campaign with Arthur Kalamidis and publicist Jon Asher, working to build awareness of the band and their upcoming 5 track EP titled ODYSSEY, set to be released early 2017. The band then plans on releasing a full length album titled AHDOMN.