Hevidence is a brainchild of Italian guitar player Diego Reali
Diego's own story as a musician, began in 1996 with his first band called DGM. Thanks also to Diego's songwriting and style, the band released six Prog-Power Metal masterpieces ("Random Access Zone", "Change Direction", "Wings Of Time", "DreamLand", "Hidden Place", "Misplaced").
For more than ten years Diego recorded and toured with DGM around the world. During this time he also collaborated with Claudio Simonetti, the former keyboards player and mastermind of Prog Italian band GOBLIN, among others.
In 2006 Diego wanted to stretch out and try other musical styles. So he started to work on different projects, spacing between many different kinds of music (blues, indie, country, pop & rock).
He spent few months playing with his brother's indie band "Happy Never After" having several jams and gigs around the country.
However it's always difficult to forget where we all come from, that's why after almost four years of musical experiments, Diego decided to go back to his original musical influence: classic heavy metal.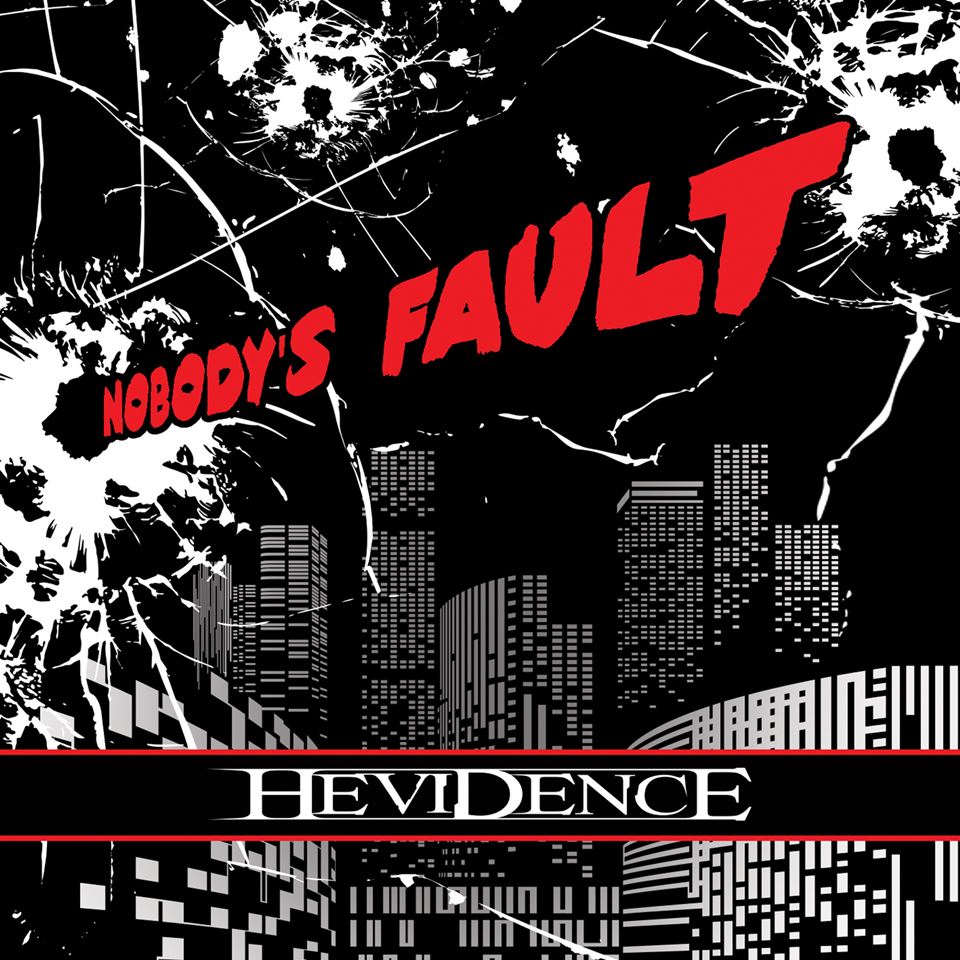 He started writing many tunes aking musically to early DGM, but this time with a more conscious idea of his own style and with a musical background richer than ever. In 2010 he called his brother Stef Reali (Hijack Party) on drums and Andrea Arcangeli (DGM, NOVERIA, SOLISIA) on bass and started a new band called Evidence, with whom he released "There's Only Ten Left", the first album in 2011.
Now, after some lineup changes (enter Corrado Quoiani on vocals and Emiliano Bonini on drums), a new label, an even more mature and personal vision, the band slightly altered the name (from Evidence to Hevidence) and are now ready to take on the world with a style reminiscing of the classic Yngwie Malmsteen style, mixed with Power Metal and Melodic Hard Rock influences (think classic Europe).
Track listing
Dig In The Night
Nobody' Fault
Miracle
So Unkind
Ave Maria
Overdrive
I Want More
Out Of This Time
Pack Your Bags
All I Ever Needed
Note
Dig In The Night (Acoustic – Digital Bonus Track).
HEVIDENCE line-up
Corrado Quoiani – Vocals
Diego Reali – Guitars
Andrea Arcangeli – Bass
Emiliano Bonini – Drums
Album release party December 1st – Jailbreak, Rome – Italy