I always show the people with ink with my images
Born 1974 in Antwerpen, Belgium. Studied photography for 3 years. After that I had 3 year stage by Studio Evert Thirty. In 2004 I started my own studio and worked as freelance photographer for commercials and magazines.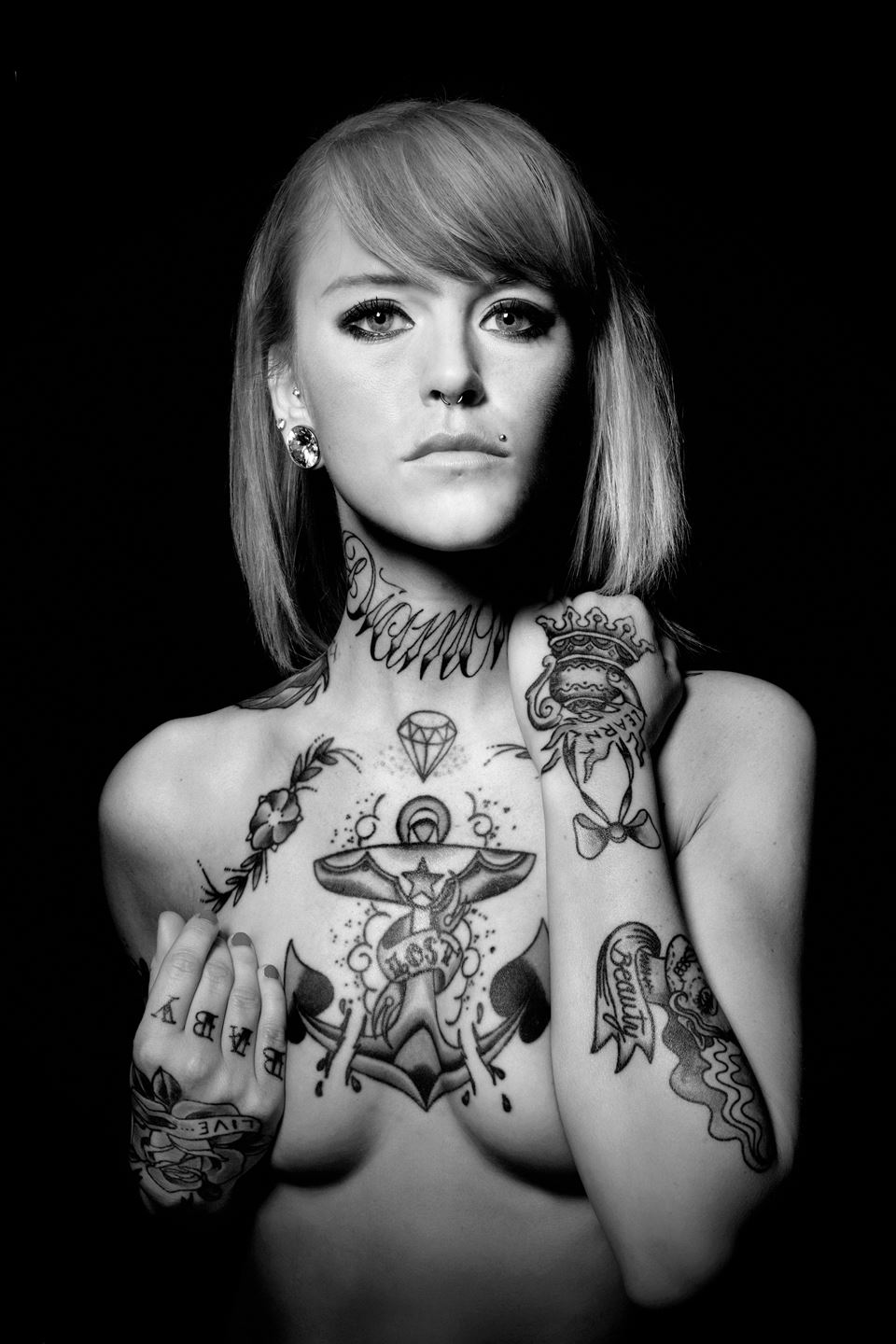 I worked with editorial photography and I specialized in portrait and interior photography. I started with my first tattoo photo in 2007 and I always do black backgrounds in black and white and create a line in my images with my use of light and atmosphere.
I always show the people with ink with my images, and not details of ink or fashion pictures. Some models I follow in the evolution of their tattoo work, and that's a story that never ends. Most of the photos are natural and I only use Photoshop for minor retouches because I don't want to change the people in my images. A good image you make with a camera and not with Photoshop.
I expose my work at art galleries and I like to see the reactions from the visitors I meet. They are young, old, interested in photography, graphic design and of course tattoos. For some people it's the first time that they see a tattoo like exposed like that. At my last exposition a classy woman, 65 years of age says to me she would like to have a discussion with a tattooed woman. After the conversation she said to me — "Now when I meet someone with ink I don't have to cross the street anymore", for me that sure was great to hear.
The prejudice? Now that was changed for this visitor. And that's the message I try to put into my images. The book is out now called "Tattoo Identity", published by Dragenetti and it is 176 pages of pure ink portraits in the format 30 by 30 cm. If one day you are in Belgium and feel you want to help out with this project, well then you're very welcome.
Benoit Meeus on Facebook
Tattoo Identity now available, buy online
I love photography on Facebook
Full print available in the Azaria No.1