Heavy class rock with symphonic elements and the magic atmosphere
ETERNAL IDOL is a new band formed in early 2016 and that marks the start of a new musical adventure for RHAPSODY OF FIRE and ANGRA singer Fabio Lione, together with the experienced italian guitar player Nick Savio (ex-HOLLOW HAZE) and a line-up completed by the young vocal rising star Giorgia Colleluori, Camillo Colleluori (both also from HOLLOW HAZE) on drums and Andrea Buratto (SECRET SPHERE, HELL IN THE CLUB) on bass.
While all the musicians have a solid pedigree and history behind them, ETERNAL IDOL has a brand new and original sound which will certainly catch by surprise many fans. Fabio Lione says: "After all the experiences with bands as Kamelot, Rhapsody of Fire, Angra and many more, I think it is time to show the world a new side of me and this amazing new band.
Musically, ETERNAL IDOL offer an intriguing mix of Classic Metal, Symphonic Rock and a few Progressive twists which is truly unique, thanks to the combination of female and male vocals.
Fabio took care of most of the lyrics and vocal melodies, along with three gorgeous tracks, while Nick Savio worked hard on songwriting and arrangements. "The Unrevealed Secret" is the album where all our ideas came to the light," says the axeman from Vicenza.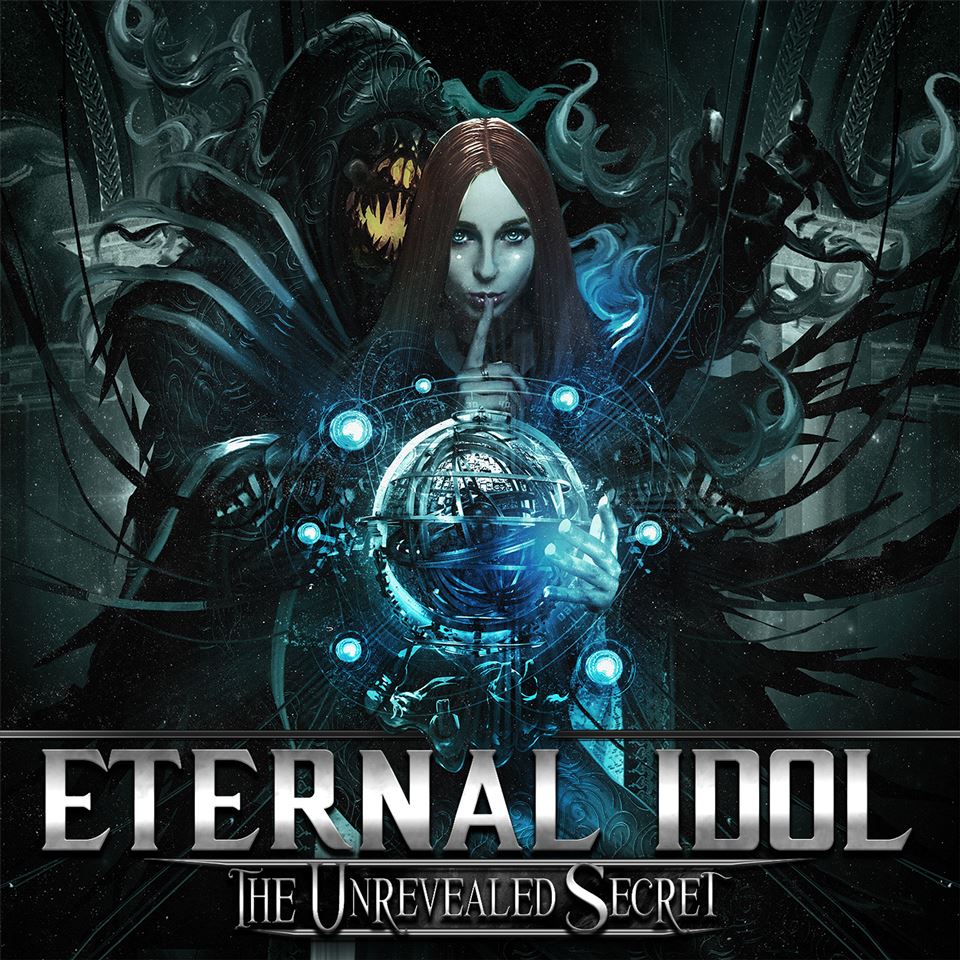 Heavy class rock with symphonic elements and the magic atmosphere of two lead vocals, male and female, create a contrast between good and bad as the main subject, as it is possible to see on the impressive and mysterious cover artwork."
The album was recorded in the summer of 2016, produced by Nick Savio and mixed by Simone Mularoni (DGM, Sunstorm) and promises to be one of the Melodic Metal releases of the year which may appeal to all fans of Kamelot, Magnus Karlsson's Freefall, Masterplan and Avantasia.
"There is a story to be told with this album, and the secret will be revealed on the next Eternal Idol releases, so please take your time to listen this first chapter and enjoy… A new story has begun," Nick concludes.
Track listing
Evil Tears
Another Night Comes
Awake In Orion
Is The Answer Far From God?
Blinded
Sad Words Unveiled
Desidia
Hall Of Sins
Feels Like I'm Dying
A Song In The Wind
Stormy Days
Beyond.
ETERNAL IDOL line-up
Fabio Lione – Lead Vocals
Giorgia Colleluori – Lead Vocals
Nick Savio – Guitars & Keyboards
Camillo Colleluori – Drums
Andrea Buratto – Bass