A Devil's Din certainly takes listeners on a trip
A Devil's Din are the psychedelic brainchild of UK-born Montreal-based multi-instrumentalist David Lines; joined on his creative journey by disciple of the Rickenbaker bass Thomas Chollet, and virtuoso drummer Dom Salameh.
They are a trio of sonic alchemists that together create a chemical wedding of cosmic chords, constantly seeking the philosopher's stone of the perfect psychedelic song and as we all know, it's not the journey it's the trip!
And A Devil's Din certainly takes listeners on a trip. A journey to the center of the psyche with their superb mind-expanding music created for all the right reasons.
Inspired by The Beatles, Syd Barret-era Pink Floyd, Black Sabbath, Led Zeppelin and Byrds. Lines describes his band's music as adventurous, transcendent, melodic, esoteric and rockin'!
A Devil's Din has two fine albums under their collective kaftans, One Day All This Will Be Yours from 2011 and Skylight from 2016 and now, as though creating a trans-dimensional triptych, they unleash One Hallucination Under God.
Lines has very positive aims.
A Devil's Din plays a form of rock music that takes cues from both psychedelic and progressive styles. Our goal is to create adventure though sound, hopefully allowing out listeners to connect with something more along the way.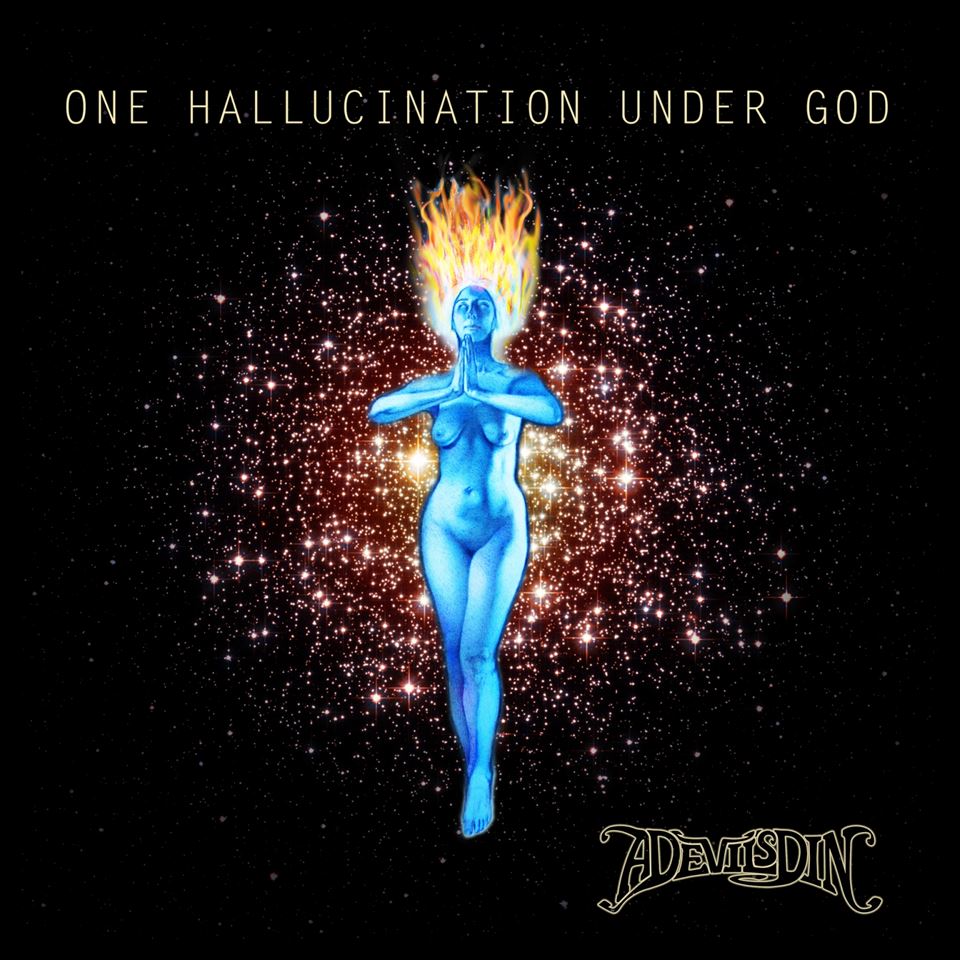 We know it's only rock 'n' roll, but we want to have a positive effect on their psyche, not just through the music, but with words as well.
This album is a trip to listen to, full of grooves and hooks and color and meaning that will resonate with the Experienced Mind!
Overall the theme of the album is about Perception Versus Reality, our world is essentially a subjective experience, a reflection of our individual thoughts and judgments!
One Hallucination Under God will be available as of September 29th, 2017.