The foundation of KORPIKLAANI in 2003 in Lahti, Finland brought the traditional folk music back to life
The foundation of KORPIKLAANI in 2003 in Lahti, Finland brought the traditional folk music back to life. No one could have foreseen that such a large audience would be interested in Finnish and English mythological texts.
The Folk Metal band rose up from the ashes of the former act Shaman and released their debut "Sprit Of The Forest" in November 2003 via Napalm Records. Korpiklaani quickly prepared and recorded a new album called "Voice Of Wilderness" which came out in January 2005.
Their third album "Tales Along This Road" was released the next year, followed by a successful promotion tour through Europe. The band kept on untiringly working on new songs, took part to the Wacken Open Air in 2006 and released both DVD and album "Tervaskanto" in 2007.
After a few sessions in studio came out the album "Korven Kuningas" in 2008. A music video to the song "Keep On Gallopping" was shot and broadcast on different channels.
Even in 2009, the band didn't lazy and released their sixth album "Karkelo".
After some tours and appearances in festivals, the album "Ukon Wacka" was published in February 2011 under the label Nuclear Blast.
One year and a half after the previous release "Ukon Wacka" came the workaholics back from their refuge in the Finnish forests to bring us into a fascinating trip in the underworld.
Alongside Tuomas Rounakari, successor of former fiddler Jaakko Lemmetty, and his impressive violinist skills, Korpiklaani proudly reveal "Manala" their eighth studio album. The summarized story of Jonne gives a good of the concept behind the album "Manala" is the land of the dead, the Finnish underworld.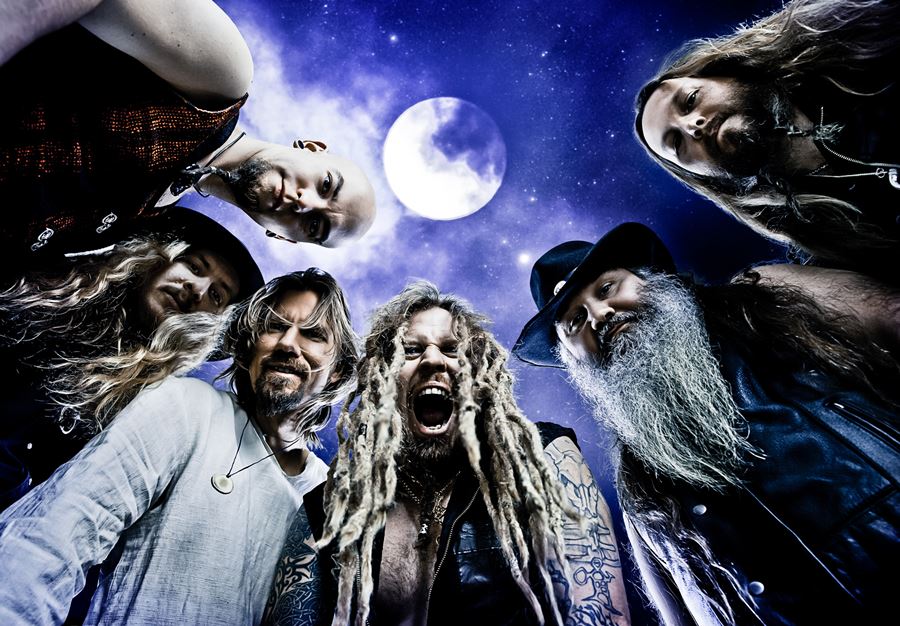 This place has been mentioned several times in the Finnish national epic "Kalevala", which is the basis of many songs.
In the 16th Kalavala's poem called "Väinämöinen", a shamanic hero travels into the Manala in order to acquire knowledge from the dead. He meets there a girl named "Tuonen tytti" or "Tuonen piika" (maid of the dead), who will make him cross the river Tuoni.
However, he does not find on the island Tuoni the spells he was looking for, and could only just escape. Now, the shaman curses every survivor who tries to enter the underworld.
As special gift for every fan outside their homeland, Korpiklaani released the original finnish version of "Manala" with a bonus CD including the album in English in August 2012.
The band came back once again from the Finnish forests in May 2015 to deliver their new effort "Noita". It is the first album featuring newcomer Sami Perttula and his accordion, after Juho Kauppinen left the band.
As well as fiddler Tuomas Rounakari, Sami was very involved in folk arrangements. The album was once again recorded at the Petrax Studios with producer Aksu Hanttu.
KORPIKLAANI official website
KORPIKLAANI on Facebook
KORPIKLAANI on Twitter