Darkened is a Metal Band that originates from the North of Sweden
Darkened is a Metal Band that originates from North Sweden. We make straight-forward, raw, crushing heavy metal with an occult eerie atmosphere of ghosts, rituals and demons. Darkened is a Swedish Power Doom Metal Band with influences from King Diamond, Mercyful Fate, Candlemass, KISS, Metallica and Entombed.
Their 1st EP "So Mote It Be" contains the songs; "So Mote It Be" (September 19th 2012), "Charlatan" (September 23rd 2012), "Demon" (November 17th 2012). Their 2nd EP "La Santa Muerte" contains the songs; "La Santa Muerte" (January 8th 2014), "Lycanthrope" (March 21st 2014),"Unreal" (April 5th 2014), "The Sinner" (April 21st 2014).
Their 3rd EP is in progress at the moment, "Malin Matsdotter". Their first song of the 3rd EP released "Malin" (5th of August 2016 ) is a bit of Swedish history. The song was released on the same date exactly 340 years of Malin's death.
A Dark period in Swedish History. Malin Matsdotter 1613-1676 also called Rumpare-Malin, was an alleged Swedish witch. She is one of the most well known alleged witches in Swedish history.
Known as one of the few people in Sweden to be executed on the stake, and often referred to as the only Swedish "witch" to have been executed by burning alive.
DARKENED line-up
Tommy Andersson – Vocals & Guitar
Pelle Öberg – Bass & Backing Vocals
Mikael Öberg – Drums & Backing Vocals
David Warnström – Guitar & Backing Vocals
Christer Hörnqvist – (Former) Guitar & Backing Vocals
The history of DARKENED
2010 – The band was formed.
2012 – The first EP was released "So Mote It Be".
2013 – Darkened ended up on 1st place on ReverbNation. They started recording their 2nd EP "La Santa Muerte" on October 11th. Darkened was in November 2013 chosen from more than 860+ bands in the Band Competition for Sweden Rock Festival 2014. From 860+ bands to 200 bands and ended up as one of 25 bands in the Finals. Unfortunately they didn't win, but they were proud to be chosen and voted to one of 25 from more than 860+ bands!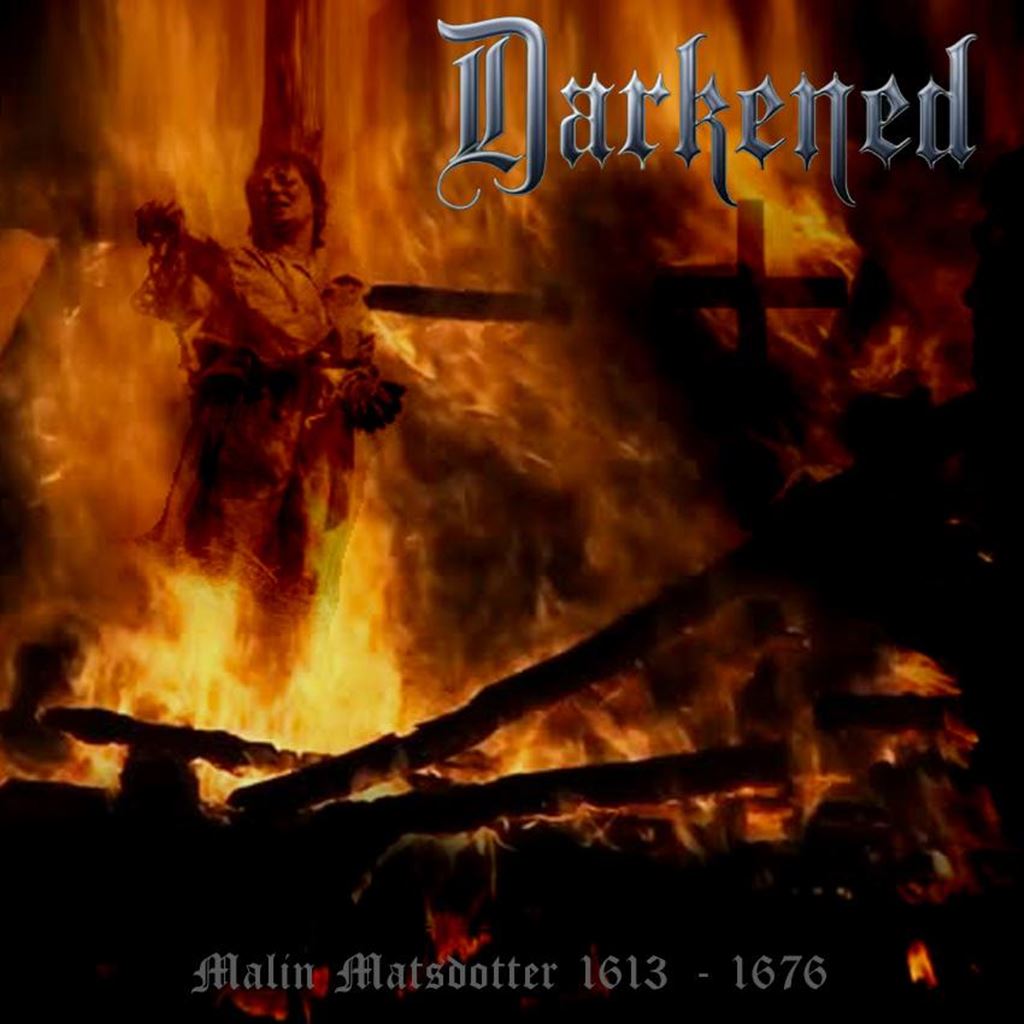 2014 – Darkened was chosen by a jury in the Wacken Metal Battle Competition 2014 and came to the semi-finals for the Wacken Open Air Festival 2015. Darkened was also in the local newspaper, interviewed by Anders Sandlund about the band, Darkened.
At the same time they got gigs live. Later on the guitarist Christer left the band and the gigs were set to natural causes. Darkened opens their Official Instagram account. The second EP "La Santa Muerte" was released.
2016 – Darkened went back to the studio recording their 3rd EP "Malin Matsdotter". The 1st song "Malin" was released and more to come. Stay tuned!
DARKENED on Facebook
DARKENED official YouTube page
DARKENED official website