FM announce that they will release a remake of INDISCREET
30 years on FM announce that they have decided to record a modern-day version of their now classic debut album INDISCREET. The band was asked many times to consider re-recording some of these tracks using today's modern technology and recording techniques and giving the songs the sound of FM as it is today.
The band realises what an iconic album this is to so many fans so they have always steered clear of tampering with it too much but whilst in the studio recording the follow-up to HEROES & VILLAINS one night at the end of a session FM decided to put down a backing track to "That Girl" to see how it would sound with the huge sounds they were getting at the time. It gave the song a new dynamic and power that it was not possibleto achieve in the 80's.
Whilst playing it again the following morning FM decided it would be great to hear all these classic songs with this new lease of life. "We are not trying to recreate the original but this is our interpretation played by FM as we are today with the sound of FM 2016" says FM's bass player Merv Goldsworthy.
In addition to the re-recording of the original album, INDISCREET 30 also features seven bonus tracks including brand new song "Running On Empty" and a new recording of "Let Love Be The Leader".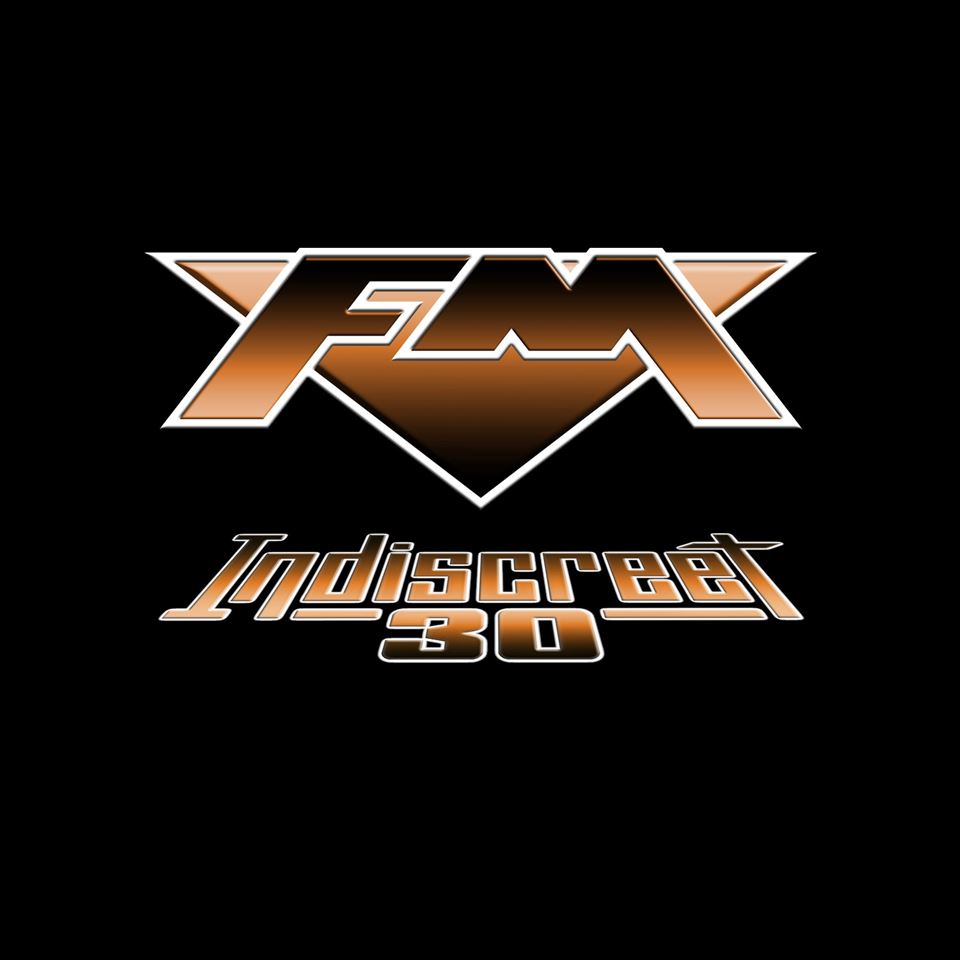 INDISCREET 30 was produced by FM, recorded at Tremolo Studios and Coal House Studios, Staffordshire and mixed by Jeff Knowler (METROPOLIS, ROCKVILLE and HEROES & VILLAINS).
Track listing
That Girl; Other Side Of Midnight; Love Lies Dying; I Belong To The Night; American Girls; Hotwired; Face To Face; Frozen Heart; Heart Of The Matter; Let Love Be The Leader *; Running On Empty *; Rainbow's End *; Shot In The Dark *; Bad That's Good In You *; Love & Hate *; That Girl (Acoustic Version) *.
* bonus tracks
FM line-up
Steve Overland – Lead vocals, rhythm guitar
Merv Goldsworthy – Bass, backing vocals
Pete Jupp – Drums, backing vocals
Jem Davis – Keyboards
Jim Kirkpatrick – Lead guitar, backing vocals
Tour dates
Oct 01 – Parr Hall – Warrington, United Kingdom
Oct 28 – Warehouse 23 – Wakefield, United Kingdom
Oct 29 – Rescue Rooms – Nottingham, United Kingdom
Oct 30 – River Rooms – Stourbridge, United Kingdom
Nov 11 – Razzmatazz 3 – Barcelona, Spain
Nov 12 – Sala Chango – Madrid, Spain
Nov 13 – RCA Club – Lisbon, Portugal
Nov 18 – Cardiff University Students' Union – Y Plas – Cardiff, United Kingdom
Nov 19 – Islington Assembly Hall – London, United Kingdom
Nov 25 – WinterStorm – Troon, United Kingdom
Mar 10 – HRH AOR – Pwllheli, United Kingdom