Don't Forget The Business In The Music Business By Antonio Ponce
The only 'how to' books that matter are by those who've experienced what they're writing about, who have been in the trenches under fire, and Antonio Ponce most certainly has, applying years of musical experience to produce a fine book wisely titled 'Don't Forget The Business In The Music Business', to enable up-and-coming bands to ascend the ladder of success, in his own words, it's a "lean valuable quick simple guide."
Based on his band's experience from playing his first show to six months later being invited to play a festival in Tokyo, Japan, Antonio Ponce has put together a how to book for anyone wanting to enter the music business.
The book is a great starting point for those interested in the business side of the music industry. Think of it as a quick business foundation musicians can use to get things going.
All musicians want to share what they''ve created, but talent will only get them so far.
There are a lot of talented people out there that don't make it to the next level and are never heard. This book's goal is to give musicians a good foundation to be ready for when opportunity knocks, but also to bring opportunity to their door.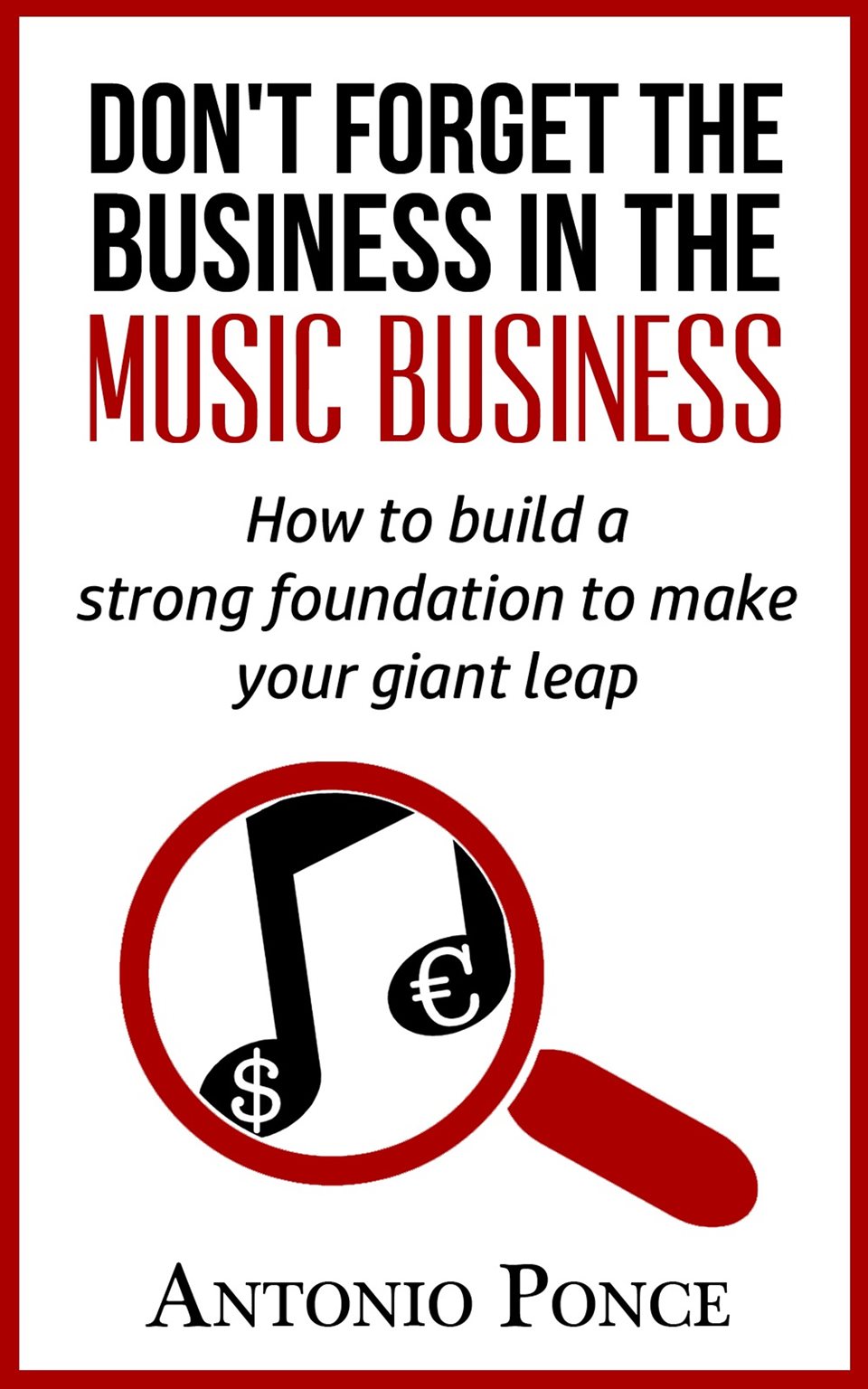 Ponce explains; "I would have loved to have this information when our band started. There were so many unanswered questions that took years of searching and experience to learn. If this book had existed back then, we could have leaped over the fire instead of trying to walk through it!
I know a lot of new and current bands stuck on the 'what to do next?' question will find value in the book's contents. I hope this book is a tool musicians can use to help them get into a position to get to the next level and notice what we were able to do as an unknown band and that they can do it too!"
The book was inspired by multiple experiences Ponce had over the years, but it was a conversation he had with a fellow musician that began the idea for the book.
"It was a combination of several things. One of the biggest was an interaction I had with a musician. We were at a conference in the U.S. and ended up seated next to each other. He was from my city and their band had been around for years, longer than my band.
He was telling me how their band had just gotten on iTunes and how that was a really big thing for them. I thought to myself, this was something I could do in five minutes. A lot of conversations like that happened and I realized I knew how to do a lot of things really quickly that would really help a lot of musicians move forward."
"Don't Forget The Business In The Music Business" is now available both digitally and paperback on Amazon here and AP Jones Publishing here.
For more info, please visit the following links: