Delights by Cynthia have created these Gothic Cupcakes
Delights by Cynthia have created these Gothic Cupcakes as part of the Cakes on the Dark Side collection. Theses incredible but edible cupcakes are not for the faint hearted, but will add plenty of drama to gothic weddings and events.
The Gothic Cupcakes are available in rich, dark, sensual, black chocolate and a moist black vanilla; some centred and oozing with blood-like black cherry jam, and topped with deep crimson frosting.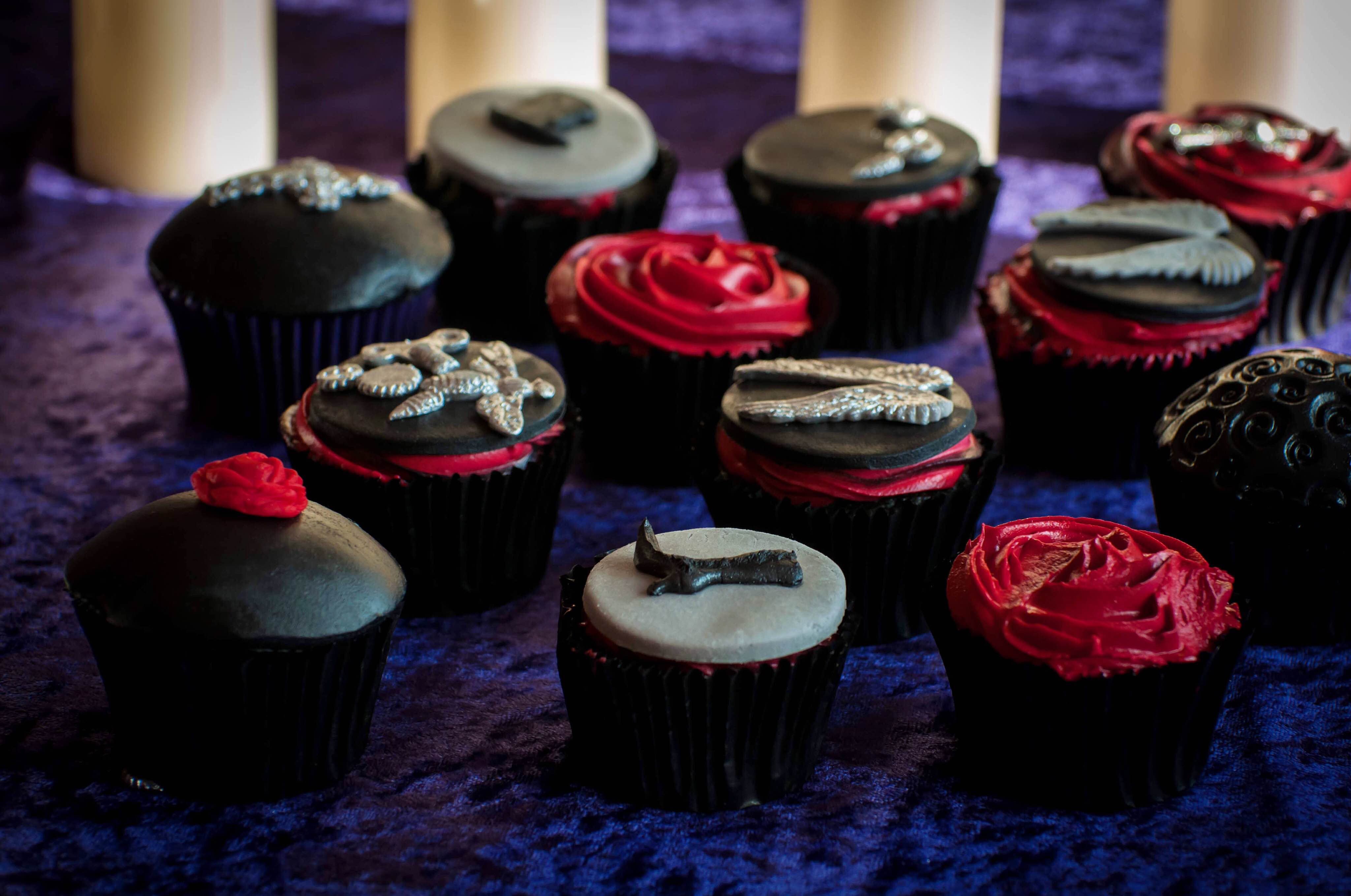 Cake Designer and owner of Delights by Cynthia, Cynthia Akinsanya says: "These cupcakes are definitely pleasing to the eye and will delight your taste buds. I make a lot of pink, fluffy and sparkly cakes, but there's always room for cakes on the dark side."
The cupcakes are decorated with black, grey and silver fondant; exploring gothic and steampunk icons; Victoriana boots, crosses, top hats, blood-red roses and angel wings.
Order a dozen (£36), a six-pack (£18) or a single cupcake (£3.50), for your personal pleasure you're bound to be left desiring more. Or join Cynthia for a Gothic Cupcake Class on 10 September, in Islington.
To view the Delights by Cynthia cake collection, go to: www.delightsbycynthia.co.uk
For information on the Gothic Cupcake Class go to: www.eventbrite.co.uk/e/goth-cupcakes-tickets-26884153226
Follow Delights by Cynthia on Twitter @DelightsbyC and Instagram on Delights_by_Cynthia