Alter Bridge – Addicted To Pain
Alter Bridge – "Addicted To Pain" from the 2013 album "Fortress".
Alter Bridge is an American rock band from Orlando, Florida, formed in 2004. The band consists of lead vocalist and guitarist Myles Kennedy, lead guitarist and backing vocalist Mark Tremonti, bassist Brian Marshall, and drummer Scott Phillips. Since the band's formation, there have been no line-up changes. Known for their acclaimed live shows, the band plays a melodic style of post-grunge influenced heavy metal music, which has grown more progressive and experimental over the years.
Following Creed's disbandment in 2004, then-former members Tremonti, Marshall, and Phillips began working with Kennedy, formerly of The Mayfield Four. Named after a bridge that once existed on Alter Road near Tremonti's former home in Detroit, Michigan, Alter Bridge released its debut album, One Day Remains, the same year. Despite mixed reviews, One Day Remains went on to be certified Gold by the RIAA. Driven by the release of the single "Rise Today", the band released its second album, Blackbird, to more positive reviews in 2007, embarking on a successful world tour in support.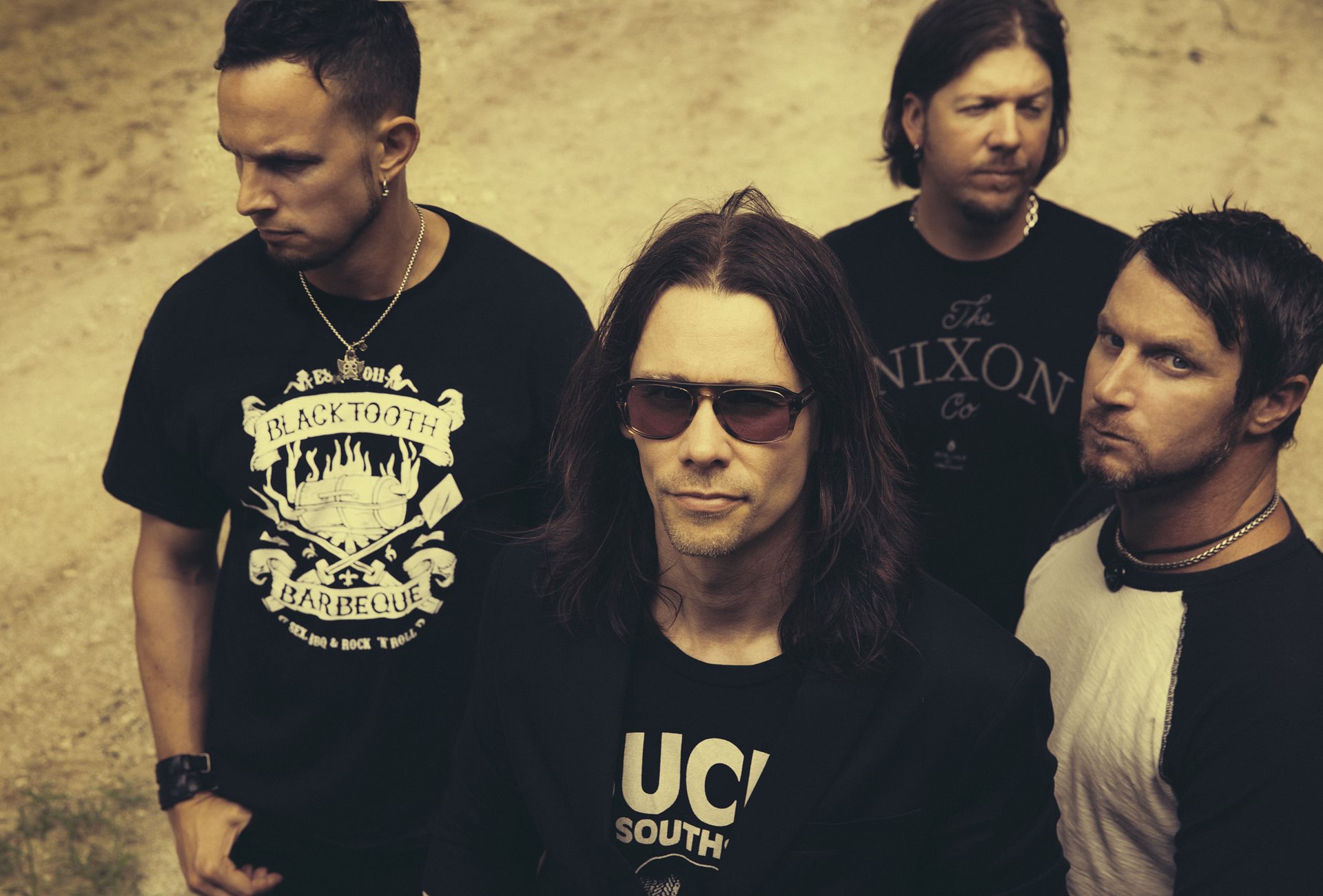 Tremonti, Marshall, and Phillips reunited with Creed for a tour and album in 2009, while Kennedy recorded two songs for guitarist Slash's self-titled solo album in 2010, before fronting his band for a supporting tour. During this time, Alter Bridge continued to write material, and released its third album, AB III, in 2010 to critical acclaim, while the single "Isolation" became the band's most successful single to date. The band embarked on a world tour in support of AB III from 2010 to 2012.
Following the conclusion of the AB III tour, the members of Alter Bridge focused on other musical endeavors throughout 2012, including solo and session work, another Creed tour, Kennedy's continued collaboration with Slash, and other side projects. Alter Bridge reconvened in early 2013 and released its fourth album, Fortress, to further acclaim later that year, also embarking on a world tour, lasting till November 2014. Their fifth record is expected in 2016.