DEATH DEALER, It's hard to argue with the pedigree
It's hard to argue with the pedigree of a band that includes members that worked with Manowar, the Dictators, Rob Halford, Lizzy Borden, Into Eternity, Cage and Michael Denner and Hank Shermann of Mercyful Fate. And that's exactly who the members of Death Dealer were previously associated with – vocalist Sean Peck, guitarists Ross the Boss and Stu Marshall, bassist Mike Davis, and drummer Steve Bolognese.
Death Dealer now prepares to launch their second album titled HALLOWED GROUND which will advance their metal army forward even farther as this group aggressively makes their mark on the landscape. It has not taken this group long to compile an impressive list of accomplishments despite being alive a mere three short years.
Their debut album, 'Warmaster,' had Death Dealer's mastery of authentic metal put to use straight away and instantly drew attention as a "super group" that lived up to expectations. "The Death Dealer sound is a mighty combination of five very talented, seasoned musicians," explains Ross. "It's classic heavy metal with the brutal edge of thrash, speed, and precision."
In an era where computer technology is king, it was through the internet that Death Dealer was formed. Ross: "Death Dealer formed early 2012 when Stu Marshall and Sean Peck who had collaborated previously, met Mike Davis when on tour in California. Stu was blown away by Sean's vocal abilities and a bond was formed. "Sean would send me messages on Facebook now and then, and Stu started talking to me as well. The conversation quickly went to, 'Hey Ross, would you like to play on some songs we've done?' I said sure, not knowing what it would sound like."
"Well, after they sent the first tune over, I was blown away, then Stu and Sean tell me they want me to join this band, called Death Dealer. I say, 'Who else is in the band? After they gave me the roster line-up I said ' I'm in! Stu goes, 'It was either you or we would have approached KK Downing on guitar.' Wow!"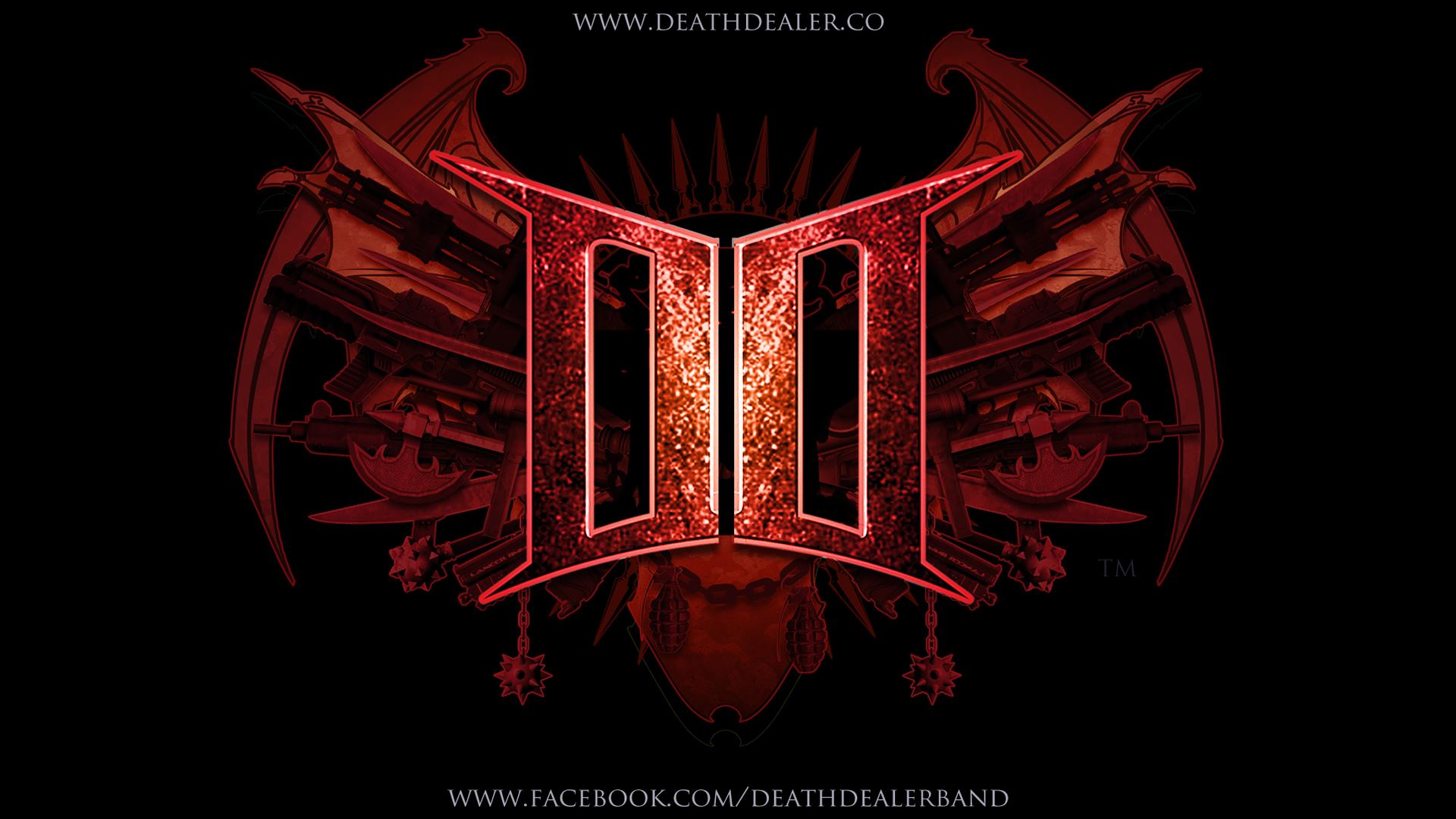 Make no mistake about it, Ross the Boss had returned with a vengeance, as heard throughout the killer debut release from Death Dealer, 'Warmaster.' And now he ups the ante even more as the band has really united with their second release HALLOWED GROUND. This monster will take the listener on a journey that includes a wide spectrum of elements coveted by all metal fans. Whether it is a 45 piece orchestral scores introducing a classic heavy metal riffs or a thrashy blast beat under an insane 4 octave scream, the song itself is again the number one priority and you will find yourselves singing along the first run through.
In just 3 short years they completed a direct support slot for the METAL ALL STARS arena tour in Eastern Europe and recently embarked on their own headlining tour of Western Europe and Sweden where the band received rave reviews from both fans and media alike.
With Death Dealer alive and active in this world, anyone who thought that this style of heavy metal was an endangered species has found the ultimate sanctuary to call home.