Classic Alien Invasion is back with a new song Alienophobia
Get ready to get pain in the ass! Classic Alien Invasion, one of the most promising metal newcomers of our universe.
Founded in early 2007 close to Achouffe by huge Thrash and Speed Metal enthusiasts John Harper and Tom Edwards. Forged in the black holes of their youthful passions, they produce a metal music back to its roots, straight in your face and far from the complex structures or lyrical stuff that a lot of bands propose today but keeping melodies.
Different tempos, aggressive riffs and sounds with guitars driving the music like a jam session coming from the belly of Roswell. They left aside some production tools to create a fresh and expressive music.
At the end the result is a metal incident not suited for a fragile ear or an ear-fed of metal blockbusters. In some words, the space from a garage.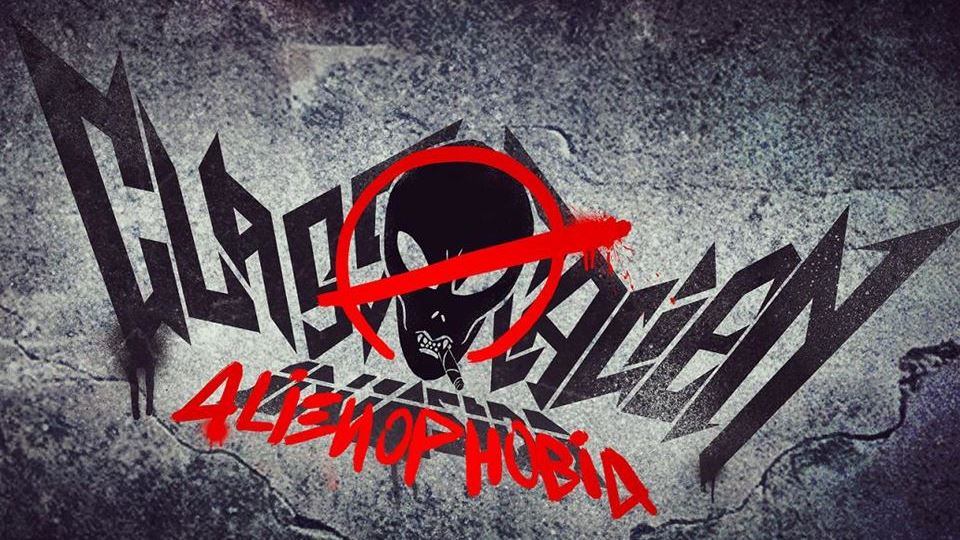 In space… no one can hear her scream… but you will hear them rock!
Alienophobia. Here, the theme of the song is not a tribute to a movie but a kind of science fiction novel. Influenced by the Richard Fleischer's movie "Soylent Green", globalization and these new technological revolutions bringing transhumanism, reduced human activities, what will the next revolution be?
Will the people fight again and will it be global?
To illustrate that we wanted a slow tempo driven by the groove of the bass and the drums and a dry sound.  Hope that you will play it loud!