Ausra Strumskyte Photography – I am still exploring many styles and motives
Ausra, now tell us what is your preferred motif? I am still exploring many styles and motives. But my favourite one tend to be dreamland, fantasy world, dark images and sensuality. I tend to shoot on locations and I always choose to shoot in the nature. Forest tended to be one of the main sub motives before I moved to shoot into the fields. Sea and the beaches is something I keep for the future and so on. Fantasy unraveling in nature – I would say is my favorite theme so far.
Who is creative photographer Ausra? Ausra stands behind Phoenix Photo Vision, who transforms everyday life experiences, fantasy and dream world into images. Phoenix Photo Vision- is the vision of non existent world, that the little girl in me believes to be true. As a creative photographer – Ausra tends to do all the work – thinking of concept, most of the times styling, arranging props, shooting and editing. The whole crew packed into one person.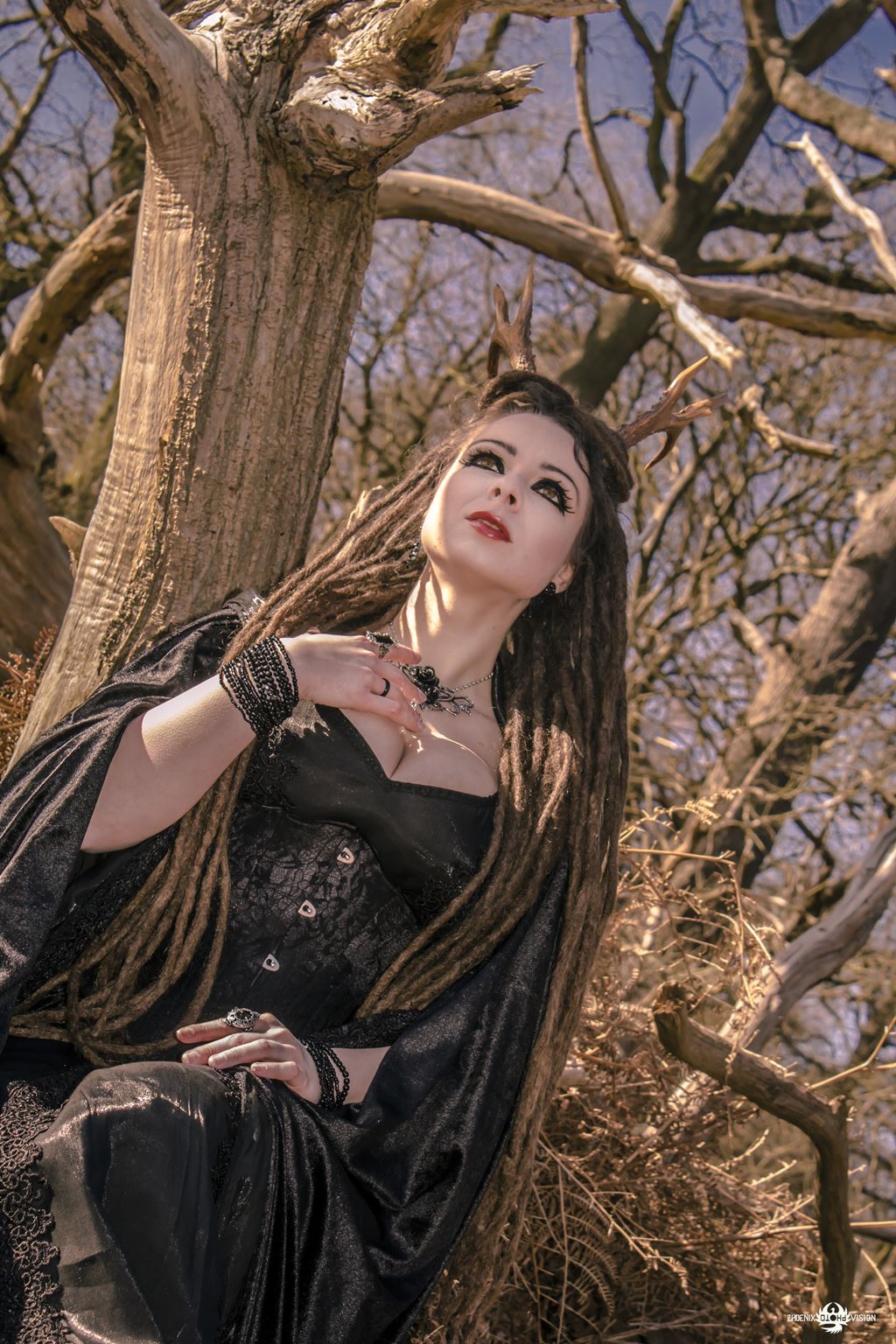 Ausra Strumskyte Photography
For how long have you been a photographer and is this something that you always wanted to do? It is 1 year as I shoot people, though I did shoot a little bit of landscapes and nature before. Camera many times reappeared in my life path with certain degree of importance, but I never gave it a thought. The first photoshoots I did – being a young teenager and shooting friends – though I looked at it, as at the game to provide each other with beautiful pictures. It is one year ago when I gave it more serious thought – finding out, that nothing in this life gives me more pleasure than shooting and fully producing images.
What happened at the most crazy photo shoot you ever had? I would not say that something extremely crazy has happened just yet. There were many times when models were literally freezing in low temperatures dressed in tiny clothing, but I suppose it was more crazy to them than to me. There was one shoot when I was shooting some horror themed shoots in the woods. There were 3 models, MUA and me. We did not know that the woods are constantly visited by gay men for "mating" or whatever it is called. So at certain point we felt like we were surrounded by perverts, who were just standing in the bushes and staring at us. Models freaked out way more, I managed to ignore and continue to do the work, though I doubt I will ever shoot there again.
We notice a beautiful sharp photo style with rich colors in your photos, but how would you describe your photo style? Colours is medium through which my emotions and feelings find the way into production of images. I can never tell what tones or colours the final image will have. I start editing the image and let my inner self show the way to the final outcome. It is one of the most magical moments to me and it mostly consist of arranging tones and colours. I often say that colours in images reflects my moods and feelings. I am not a big fan of putting myself in any sort of frames or styles as I allow myself to explore everything that feels right or awakens my curiosity. It would be wrong to define my all works stylistic by one period or theme outcome, even if it would be favourite one. If I would need to describe all of my work with one word, most likely, it would be "atmospheric" – or at least I would like to think so.
Do you have any exciting photo shoots planned? And if so where can we see them online? Fire theme is what I want to explore in my upcoming shoots but I will need to find models who are not scared to incorporate fire into shoots and still manage to pose. I am also really excited about the upcoming winter theme. It is themes, not shoots that excite me most as I can explore it through many photo shoots and with different models. To see my work check out and like my Facebook page Phoenix Photo Vision facebook.com/phoenixphotovision. In 2016 I'm gonna create a website and Instagram account too, so just keep an eye open on my facebook page to find out what's new.
Please explain to us what makes a photo not just good, but great? In my opinion it is ability to transmit or evoke feelings and emotions. To create another dimensional world in one image or through the set . It is the image which you want to see more than once.
Describe to us your best photo and tell us the story behind it? It is very hard to choose the best photo. I do have favourite ones but they tend to change with time. The last favourite image created was a shot in Lithuania at a historically important site.
The final outcome is my visual reproduction of Lithuanian folk tale about the girl and her twelve brothers flying as blackbirds. If interested you can read the full folk tale at; fairy-tales.parnas.info/en/lithunian/twelve-brothers.html or google "twelve brothers, twelve black ravens".
A desolate island and a boat without gas, who do you want to be rescued by? Oh a desolate island, hmm. I would build my own boat, make a SOS sign, fire signal, and set my own camp. If I would have camera I would be counting the days by making one picture each day. It would serve as both calendar and diary until the battery would die off. Then I would sail away.