Anita Wood, photography by Lee Harkness
I'm a Glasgow based Photographer Having just completed my 1st year studying Photography at West College Scotland – Clydebank Campus, and continuing my studies in my 2nd Year. In the photography world I'm rather new to all this and still continue to learn something different every day.
I specialize in Weddings, Model and Actor portfolio building, Family events and sporting events. I'm currently available for Weddings, Christenings, communions, Birthday Parties, Fundraisers, Family Portraits, Bump to Baby shots and everything else in between. Get in touch for prices and check availability for your chosen event date.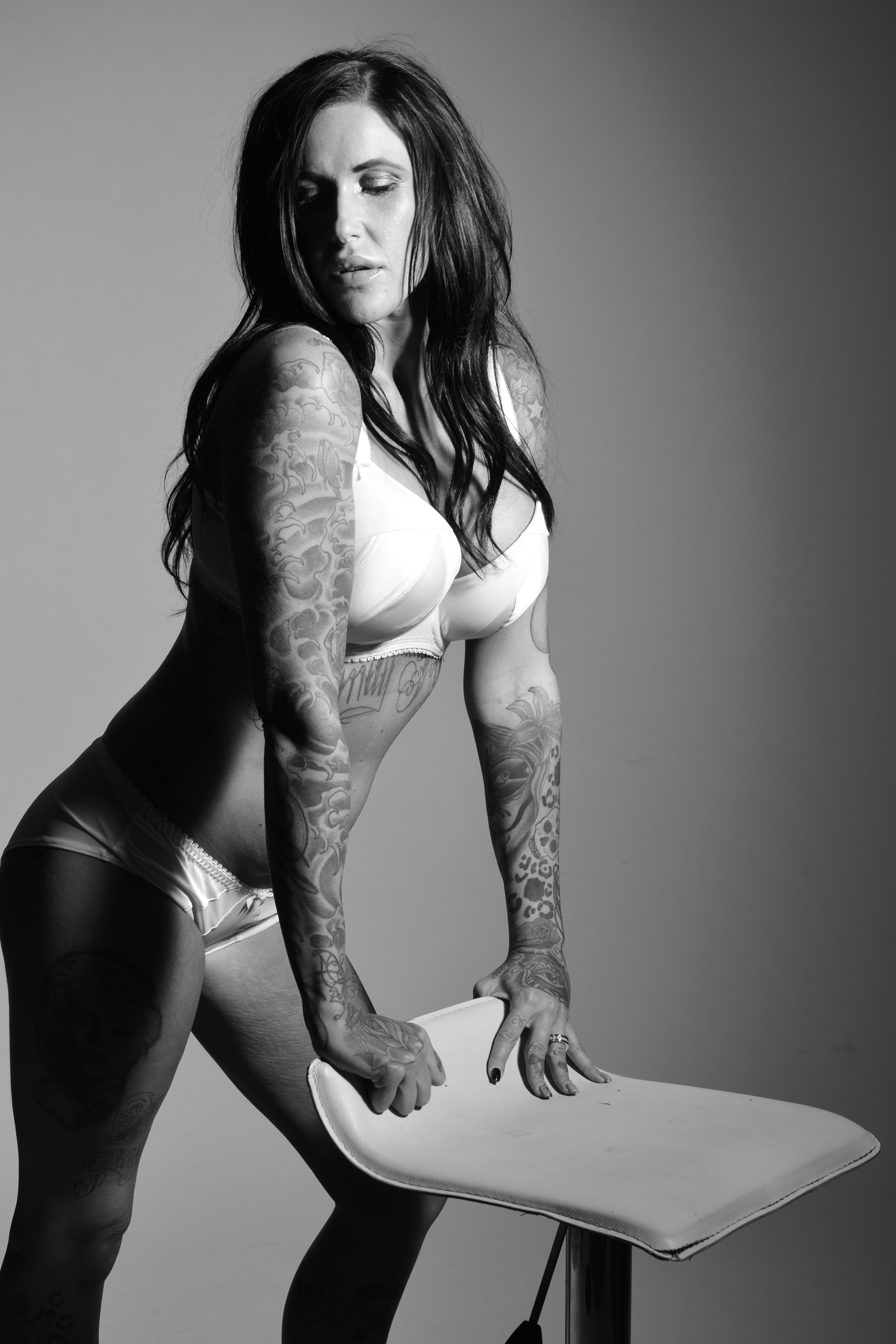 I'm aiming to have my own studio up and running by the end of my studies and provide both studio and location shots for my clients. I have been hired on a few occasions to take shots at various private events such as Weddings, Birthday Parties, Christenings and Communions and even done a few private Portrait shoots at the clients home.
Over the past 5-6 months I've been building my experience working with various models on projects to help build both our Portfolios which I have a real passion for. Meeting and working with new people is just the best.
I am a model based within Ayrshire, although can commute to Glasgow and to uk other places with notice. I'm heavily tattooed and two of my passions are modelling and tattoos and I love combining them! I am an alternative model, and do many levels including lingerie, glamour, commercial, fashion, implied nude, beauty and creative work. I'm very artistic and love to showcase that through my model work and hope to work alongside many other creatives!