Sage is on a mission to create interesting music
Croatia's Sage is a creative and distinctive power metal band hailing from Zagreb.
Birthed in 2013, they have been playing many live gigs and are releasing their debut album Anno Domini 1573 in September of 2018.
Comprised of six passionate musicians, Sage is on a mission to create interesting music for their fans while paying homage to their country's history.
A collaborative effort between Davor Bušljeta (vocals), Enio Vučeta (guitar and backing vocals), Marko Karačić (bass), Branimir Habek (guitar and backing vocals), Andrej Božić (keyboards and backing vocals), and Goran Mikulek (drums) they combine their experiences and knowledge in an original way.
"The band name SAGE means both the plant sage and 'a wise old man'", comments Enio Vučeta, guitarist and backup singer of the band, a living legend of the Croatian rock and metal scene.
"We wanted to connect this to ourselves in a way because we are composed of several generations of Croatian musicians and we have great ambitions for our music to make a breakthrough in the world."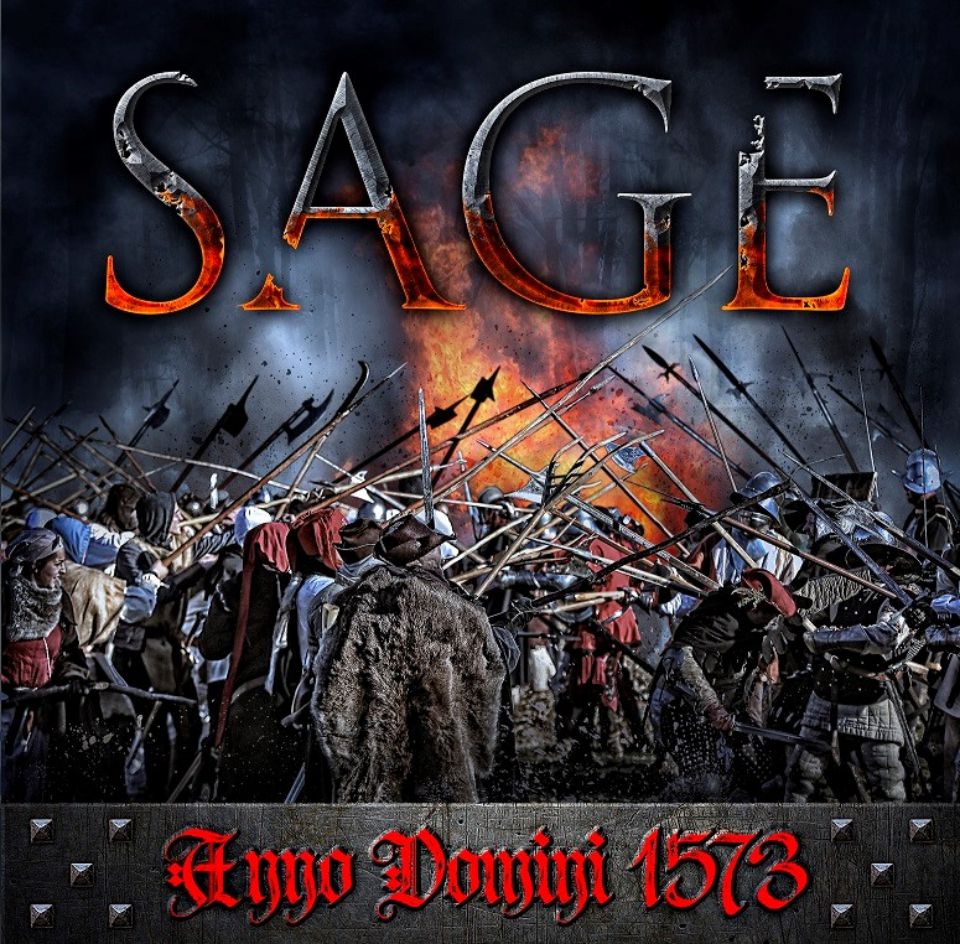 Considering that many bands cover broad topics and well-known historical events, their debut album is a concept album that follows the events of the Peasants' Revolt in 1573.
With primary themes of overcoming oppression, the album is both a look into Croatia's past and commentary of what is, to this day, a relevant topic. Accompanying the album are 11 music videos that are actually a film about the event.
TRACK LISTING
01. Rivers Will Be Full of Blood
02. Rebellion
03. Wolf Priest
04. Dragon Heart
05. Two Souls
06. Blacksmith's Tale
07. Man Of Sorrow
08. Join Us
09. Treason
10. Battle
11. Heaven Open Your Gates
ALBUM CREDITS AND LINE-UP
Co-production by Casey Grillo (former Kamelot member)
Mixed and mastered by Jim Morris at Morrisound Recording studio
Pre-order in Digipak Deluxe edition CD+DVD.
ALBUM AND LIVE LINE-UP
Davor Bušljeta – Lead vocals
Enio Vučeta – Guitar and backing vocals
Marko Karačić – Bass
Branimir Habek – Guitar and backing vocals
Andrej Božić – Keyboards and backing vocals
Goran Mikulek – Drums
SAGE OFFICIAL