US hard rock band D'Ercole
US hard rock band D'Ercole have released a new audio video for 'Get Undone', the track is taken from their fifth album Made To Burn, which was released in July via Rock Company.
On the album are the last recorded performances of renowned guitarist David Zychek (Airborne, Diving for Pearls) on Get Undone, Tragedy in Motion and Feel the Burn.
Paul Sabu (Only Child, Little America) and Vince O'Regan (Alibi, Bob Catley, Legion) also lend their immense talents, playing lead guitar on various songs.
From the mind of Phil Vincent comes the next chapter in the book of melodic hard rock. D'Ercole unveils their 5th opus titled Made to Burn.
This release sees Vincent (Vocals, Guitars, Bass, Keyboards), Damian D'Ercole (Guitars), and B.F. D'Ercole (Drums) continue their assault on the senses with 12 songs built to satisfy even the most discerning hard rock fan.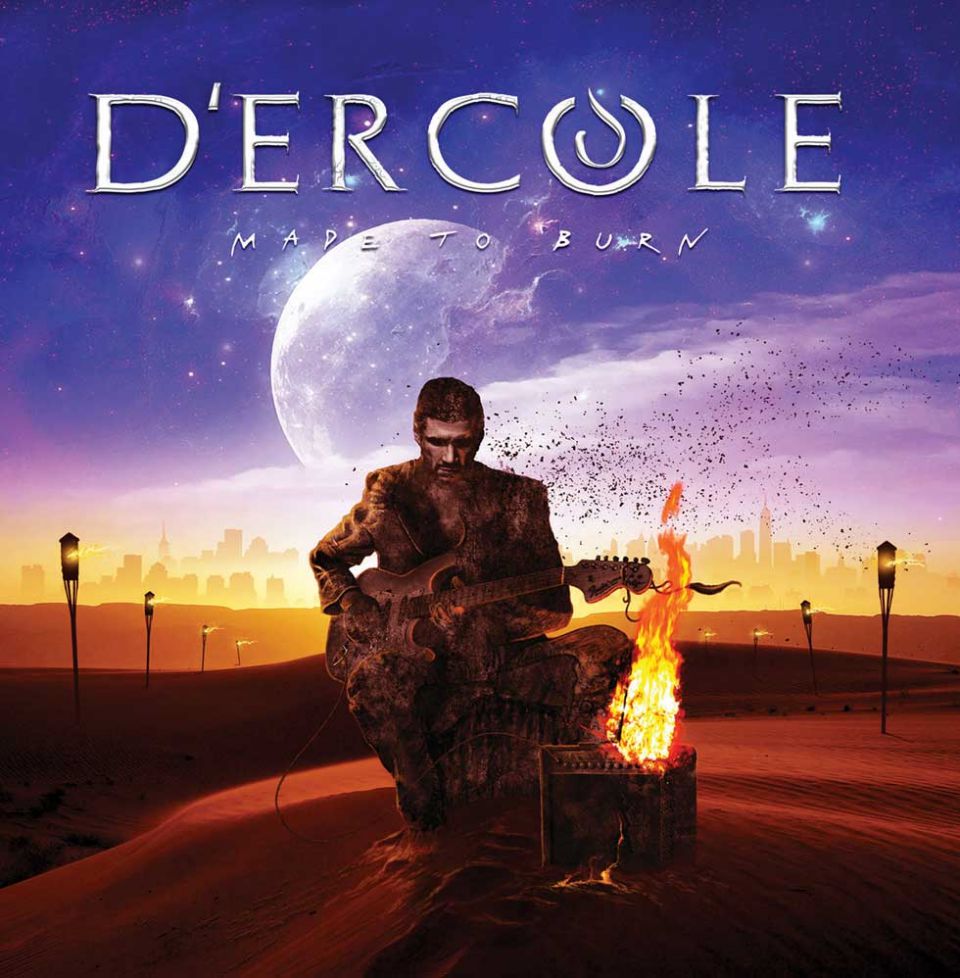 TRACK LISTING
01. Time to Walk Away
02. Out of Time
03. Open Your Eyes
04. Feel the Burn
05. Mistreated
06. Lyin' to Yourself
07. Get Undone
08. Only a Feeling
09. Tragedy in Motion
10. Same Old Story
11. Slow Motion
12. Don't Know What You Got
D'ERCOLE LINE-UP
Phil Vincent – Vocals, guitars, bass and keyboards (Chinawhite, Tragik, Legion)
Damian D'Ercole – Guitars (Tragik)
B.F. D'Ercole – Drums (Cranston)
David Zychek – Guitars (Airborne, Diving for Pearls)
Paul Sabu – Guitars (Only Child, Little America)
Vince O'Regan – Guitars (Alibi, Bob Catley, Legion)
D'ERCOLE OFFICIAL