A few years ago I managed to catch Marche Funèbre live in Belgium
A few years ago I managed to catch Marche Funèbre live in Belgium at The Metal Against Cancer Festival and I was totally blown away by this Doom Metal bands performance.
Their forceful and effective show shone out during the day and with out a doubt they were the best band on that cold afternoon.
After seeing these guys live its has left me wanting to see and hear more from these eclectic merchants of ruination.
What we have here is five tracks of deeply melancholic, electrifying insanity that will permeate into your consciousness sending tendrils of icicles through your body.
Opening with "Deprived" (Into Darkness) it takes you back to the days of yore when you first put that Vinyl Album on to the turntable.
The growls and clean singing From Arne Vandenhoeck united with Peter Egberghs Lead Guitar and Kurl Kurt Blommé on Rhythm Guitar build the energy as the music beguiles you on this opening number.
With the Bass from Boris Iolis and the Drumming delivered by Dennis Lefebvre bringing in a deep and resonating sound from the catacombs of the deepest and darkest pits of Hades.
"Capital of Rain" is the shortest track on here clocking in at just under nine minutes this is a glorious headbanging anthem.
The final verse on this song was inspired by "Darkness" by Lord Byron.
Heavy and oppressive qualities resonate throughout. For me personally I had never been a huge fan of Doom Metal in the past, but I have grown to appreciate it more and more as the years pass and these Belgians just continue to impress as the melancholic "Uneven" enters into your presence with its acoustics.
The floating ambiance that changes then becoming an unmitigated Metal force as the track builds.
This is my favorite track on here it has everything from Devilish Growls and head bludgeoning riffs that annihilate, cutting deep into your soul.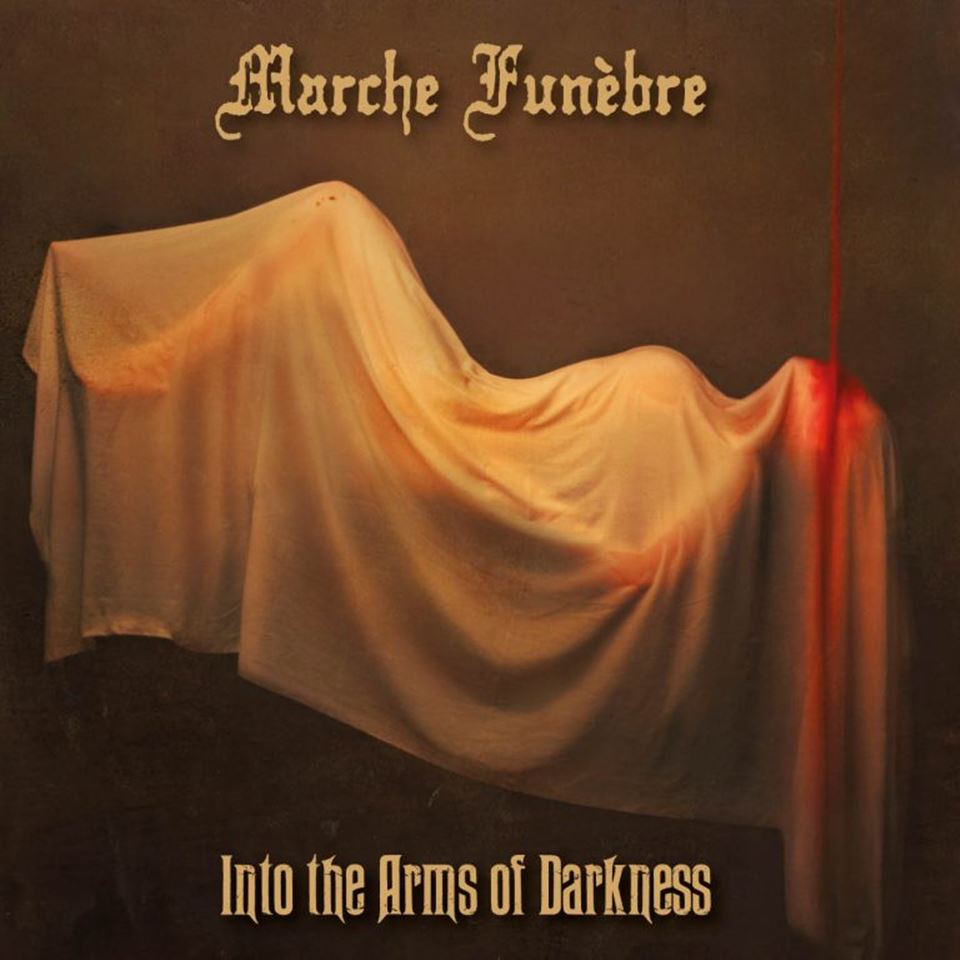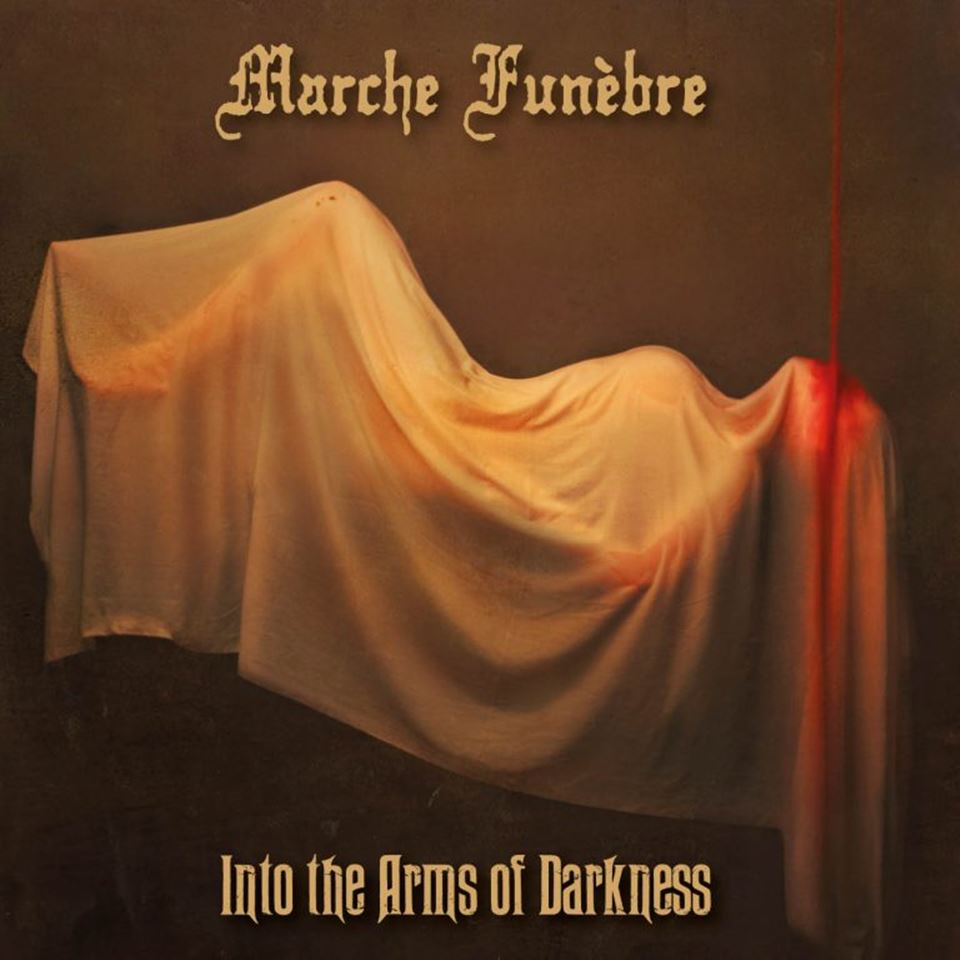 The first track and video the Band have bestowed upon the world before the Album is released is the excellent and mind warping "Lullaby of Insanity".
Its an unrepentant torment of Metal psychosis. I would love to visit the mansion where this Video was filmed as it looks intriguing and full of mystery.
The final song "The Garden of All Things Wild" has the feel of a Death March trudging through the Gardens of infinity as the band deliver some chunky riffs.
Deathly snarls are dispatched into the pitch black night thus ending a formidable opus from Marche Funèbre.
"Into The Arms of Darkness" is the Bands third Release and is going to satisfy and please the bands many fans as well as anyone who's curious about the Whole Genre of Doom Metal heavily influenced with a old Death and Black Metal verve.
Review by Seb Di Gatto – Score: 9/10
Track listing
1. Deprived (Into Darkness)
2. Capital of Rain
3. Uneven
4. Lullaby of Insanity
5. The Garden of All Things Wild
Line-up
Arne Vandenhoeck – Vocals
Peter Egberghs – Lead guitars and vocals
Kurt Blommé – Rhythm guitars
Boris Iolis – Bass and vocals
Dennis Lefebvre – Drums
Marche Funèbre. Title: Into the Arms of Darkness. Label: MFL Records. Release Date: February 20th, 2017.