Vicious Precious, Goth Dance Music band from London, UK
We are a GDM band named VICIOUS PRECIOUS from London. "GDM" standing for "Goth Dance Music", describing our messy, dark and alternative take on Dance music.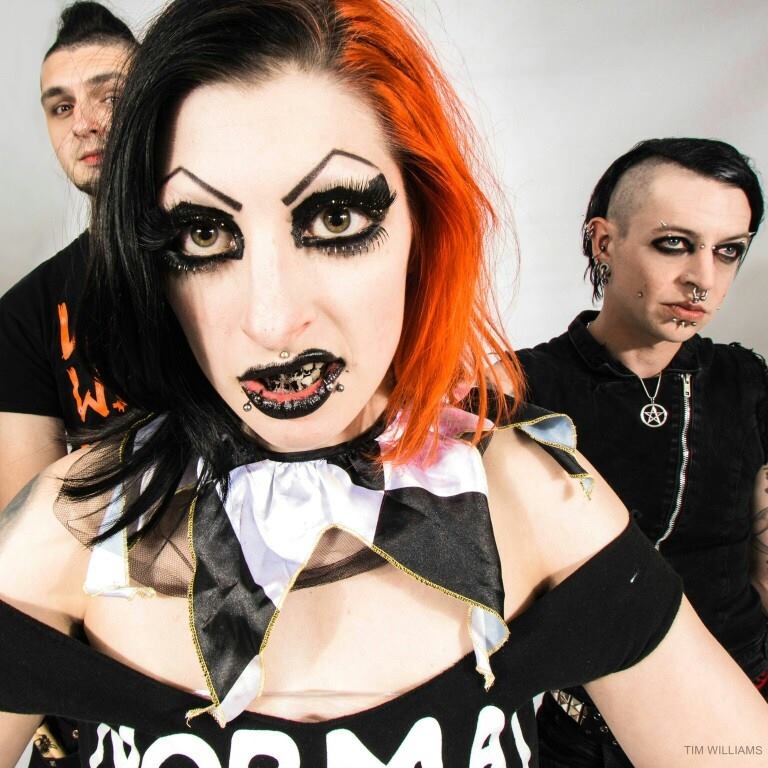 We take hard-hitting drums, sinister noises, disgusting bass and an offensive, aggressive overtone to create something that hits you right in the face like a ton of bricks!
All music and lyrics are constructed by gender-bending Vicious Precious and our FUCKING FILTHY live show is where shit really hits the fan so come check us out!
The Official Music Video for "Mania" by Pretty Addicted. Taken from the Album "It All Stems From Childhood". Shot and Edited by Little Lamb.
We mostly preach a message for the outcasts, reminding people why they should never "fit in" and abide by "the norm".
WE COME. WE FUCK SHIT UP. WE LEAVE.
Band line-up
Vicious Precious — Vocals, Music, Lyrics and Mickey Mouse Vomit
Dammit Dan — Drums and Mohawk
Sakura Dahmer — Performing Frea, Clown and Gay porn