Azaria Magazine No.2 – Extreme lifestyle extravaganza
The Azaria Magazine is an international magazine focusing on the alternative lifestyles extreme internationally with focus on fetish, tattooed models, tattoo artists, arts and music.
Azaria Magazine is a magazine with features and interviews of models, music artists, tattoo artists, photographers and much more.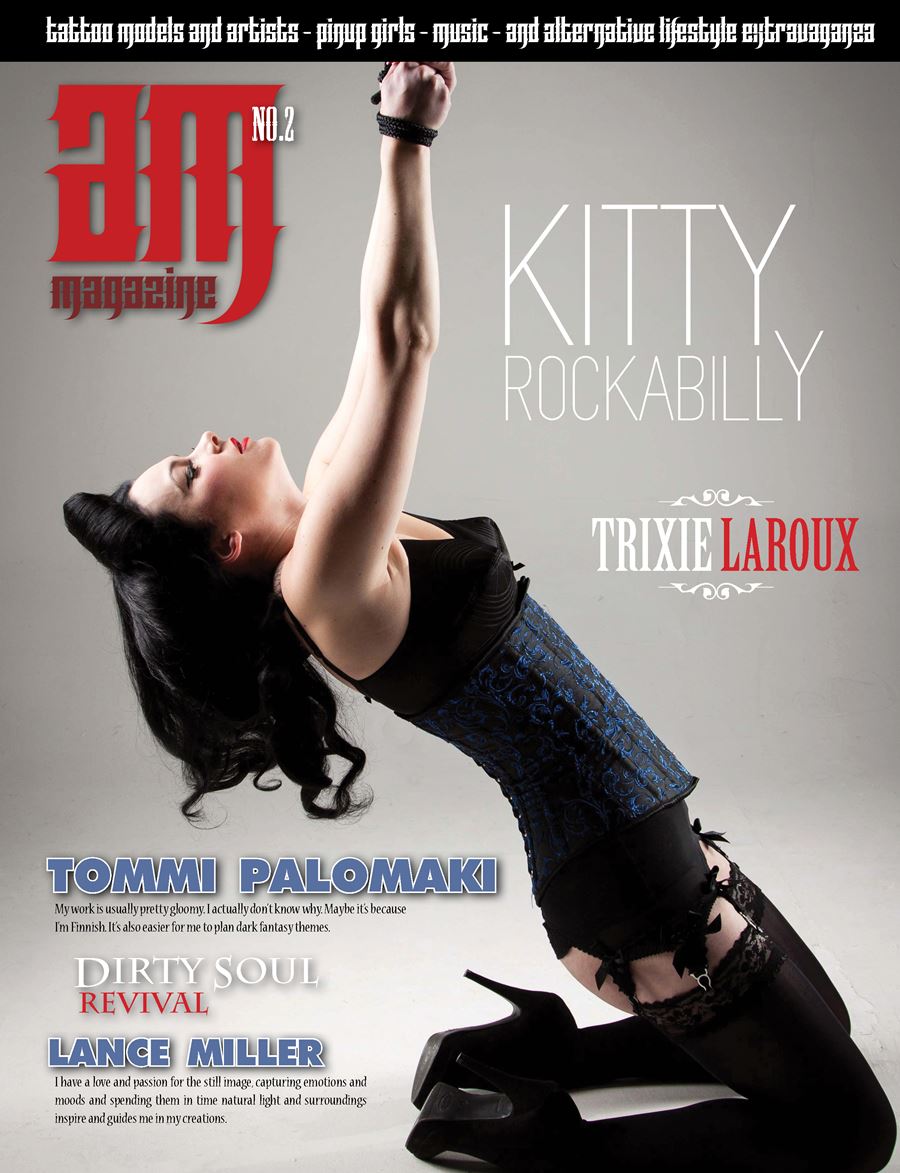 We are a magazine published 12 times a year packed with 60 pages of pure entertainment!
Our main distribution is in Germany, Belgium, The Netherlands, Sweden, Norway, Finland, United Kingdom and the U.S.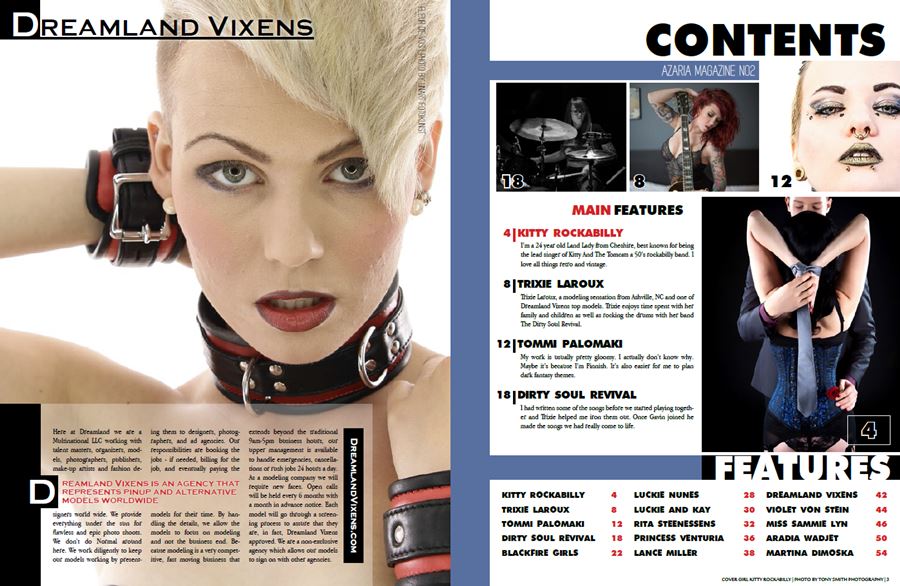 The Azaria Magazine No.2 features articles and interviews with
KITTY ROCKABILLY, TRIXIE LAROUX, TOMMI PALOMAKI, DIRTY SOUL REVIVAL, BLACKFIRE GIRLS, LUCKIE NUNES, LUCKIE AND KAY, RITA STEENESSENS, PRINCESS VENTURIA, LANCE MILLER, DREAMLAND VIXENS, VIOLET VON STEIN, MISS SAMMIE LYN, ARADIA WADJET and MARTINA DIMOSKA.
Buy the Azaria Magazine No.2 in both print and digital download. All major credit cards accepted. Shipping world-wide.