Azaria Magazine No.1 – Extreme lifestyle extravaganza
The Azaria Magazine is an international magazine focusing on the alternative lifestyles extreme internationally with focus on fetish, tattooed models, tattoo artists, arts and music.
Azaria Magazine is a magazine with features and interviews of models, music artists, tattoo artists, photographers and much more.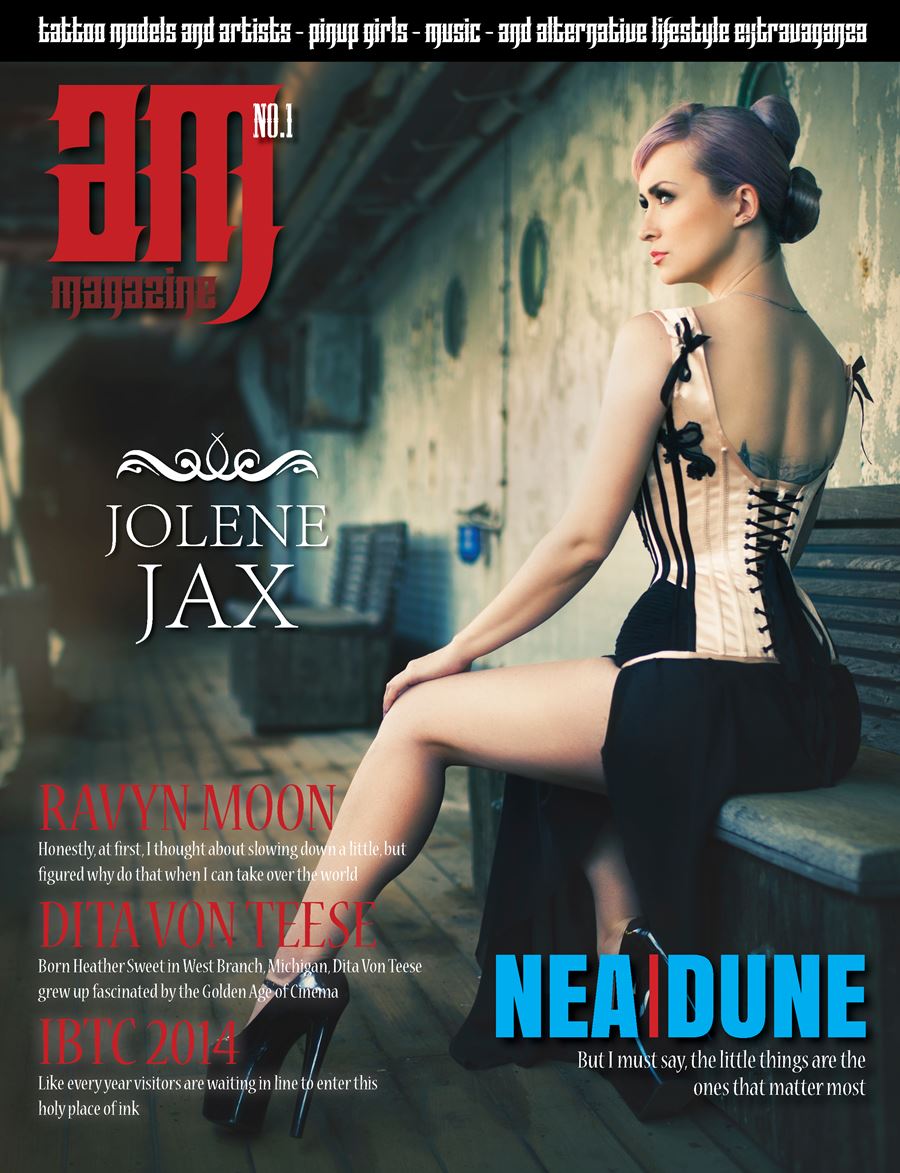 We are a magazine published 12 times a year packed with 60 pages of pure entertainment!
Our main distribution is in Germany, Belgium, The Netherlands, Sweden, Norway, Finland, United Kingdom and the U.S.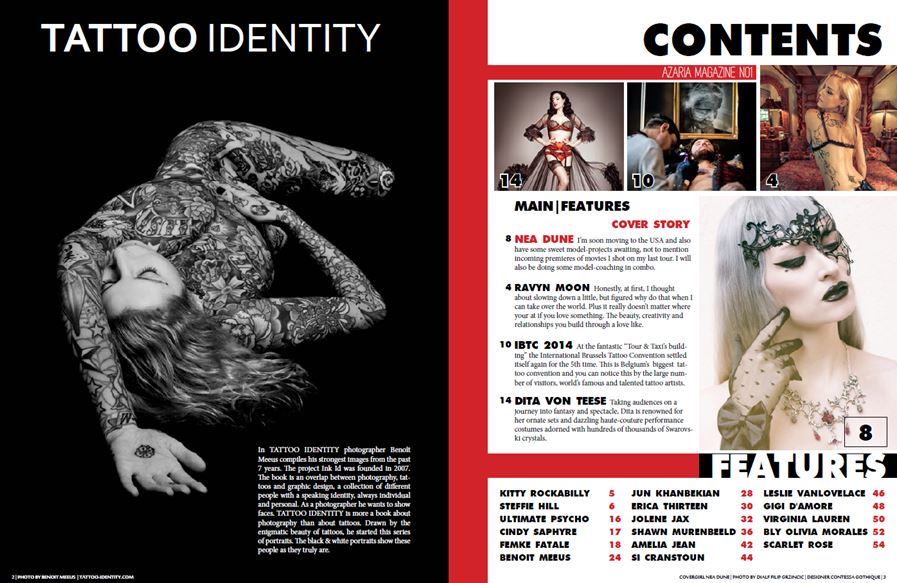 The Azaria Magazine No.1 features articles and interviews with
NEA DUNE, RAVYN MOON, IBTC 2014, DITA VON TEESE, KITTY ROCKABILLY, STEFFIE HILL, ULTIMATE PSYCHO, CINDY SAPHYRE, FEMKE FATALE, BENOIT MEEUS, JUN KHANBEKIAN, ERICA THIRTEEN, JOLENE JAX, SHAWN MURENBEELD, AMELIA JEAN, SI CRANSTOUN, LESLIE VAN LOVELACE, GIGI D'AMORE, VIRGINIA LAUREN, BLY OLIVIA MORALES and SCARLET ROSE.
Buy the Azaria Magazine No.1 in both print and digital download. All major credit cards accepted. Shipping world-wide.