Van Halsts World of Make Believe wants to educate
""If Evanescence and In This Moment dominate your stereo, we'd like to present your new favorite band." — Idobi Radio
Van Halst is a fierce, empowering force of hard rock fused with metal. Although their name draws the image of a European band, this ensemble hails from Edmonton, Alberta. The project, which began as a solo artist for whom the band is named after — Kami Van Halst, has since become a full group producing socially conscious, lyrical tracks that focus on disenfranchised and marginalized populations.
The band's influences stay true to goth rock, Kami Van Halst demonstrates an agile vocal delivery in combination with pummeling growls. Lyrically, the band draws from black metal due to its focus on people suffering from isolation and rising to overcome the preconceptions of a judgmental society. In This Moment's industrial fusion remains a primary influence for Van Halst, employing a sampler, synthesizer, and distorted vocals.
Kami Van Halst dominates as the vocalist performing both growls and soaring vocals (Surviving Suzanne), Scott Greene (Derina Harvey Band/Dirty Pool) crafts the guitar work while Brendan McMillan (bass) (My Darkest Days) and Brett Seaton (drums) (Cultured by Fire) drive the rhythm section of the band. Kami's range and virtuosic vocal ability always captivates an audience and her attitude on stage truly delivers the meaning behind the songs.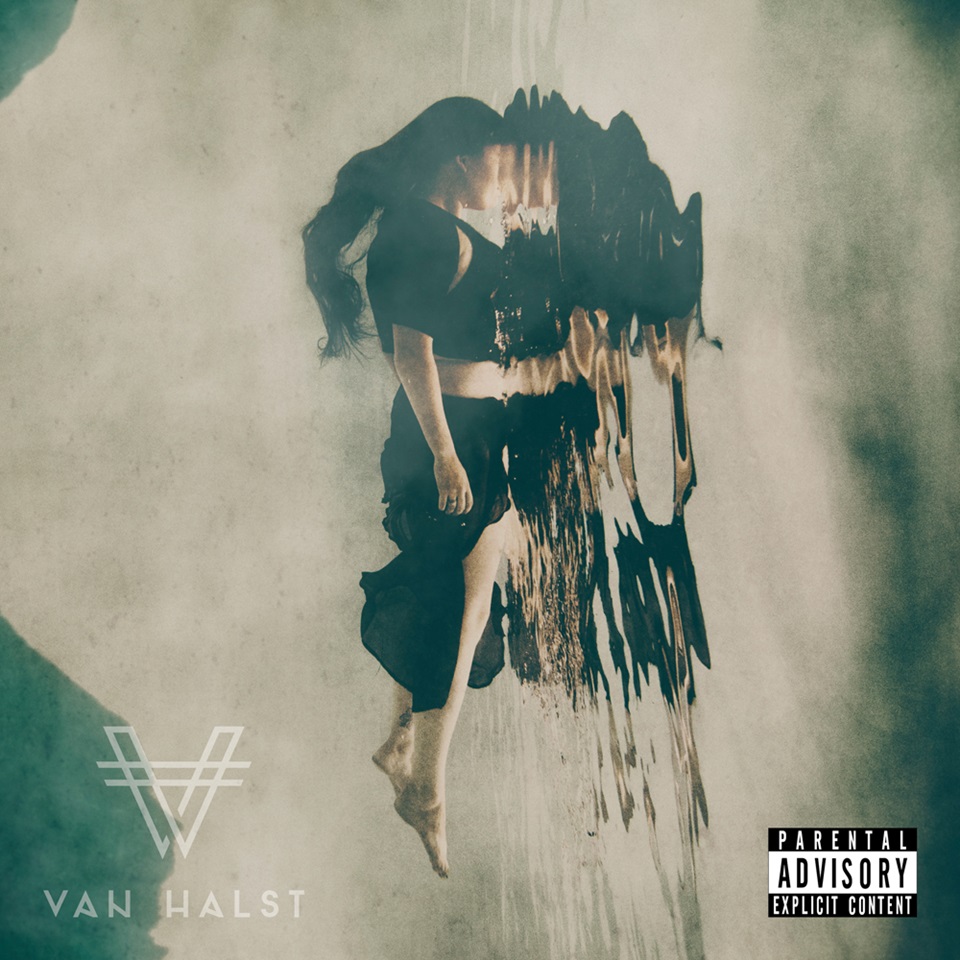 The main writing forces for the band are Kami and Scott working together to give listeners a vivid image of social injustices. The band's live performance is a theatrical experience as the utilize full-costumes, make-up and stage props.
Track listing
1. The End (4:31)
2. Save Me (4:12)
3. Ryan's Song (4:11)
4. World of Make Believe (3:46)
5. Questions (3:23)
6. Denying Eyes (4:08)
7. Monster (3:29)
8. Plastic Smile (5:11)
9. Put Him Down (4:33)
10. Perfect Storm (4:44)
"A very serious piece of work, skillfully put together and presented in a way that will keep your attention by taking surprising turns at every corner that somehow get visible in this fog surrounding us." — Rock Music Raider
Album credits
All songs performed by: Van Halst
Songs written by Van Halst/Greene (The End, World of Make Believe, Ryan's Song, Save Me, Denying Eyes, Monster, Put Him Down)
Songs written by Van Halst/Grabill (Plastic Smile, Questions)
Song written by Van Halst/Smith (Perfect Storm)
Produced by Scott Greene
Engineered by Scott Greene
Mixed by Phil Anderson
Mastered by Maor Appelbaum
Album band line-up
Lead Vocal – Kami Van Halst
Drums – Brett Seaton
Guitars – Scott Greene
Bass – Steve Vincent
Programming – Scott Fox
Background Vocals – Scott Greene, Brendan Abbott, Ryan Van Halst, Brett Seaton, Lewis Santos
Live band line-up
Lead Vocal – Kami Van Halst
Drums – Brett Seaton
Guitars – Scott Greene
Bass – Stile Theriault