And the timing for such feelings has never been more spot on
As A Conceit is finally proud to be streaming in full, via Prog Sphere, their debut full length, titled "Frown Upon Us", a day before it's official release on December 2nd.
After releasing three jaw-dropping singles -one of them including none other than Philip Strand of Normandie- the quintet is now unleashing their full length in full force, and letting the music speak for itself.
Taking inspiration from bands such as Architects and Northlane, the Progressive metallers deliver a crushing blend of technicality and melody, without losing sight of the message they want to deliver: anger, dismay but at the same time also a sliver of hope for the world we live in.
And the timing for such feelings has never been more spot on. For any fan who enjoys technicality, ambiance and gut-wrenching vocals supported by an thundering musical assault, or for anyone who's enjoyed the latest Architects albums, this is an album that should not be missed out on.
The band elaborate on the whole LP and what the meaning behind it is, how it came together: "Frown Upon Us sings about the struggle of the human nature. We, among the others, try to cope with the absence of reference points, ready to face the nothingness that's waiting for us on the other side.
It's about oppression, about injustice and coarse reality that nullifies hope. Alternating the heaviness of researched guitar riffs and sharp vocals with punchy gang choruses and drifting interludes we tried to achieve the perfect balance to entertain the listener while sharing our burden under the shape of a clear message: we are all doomed".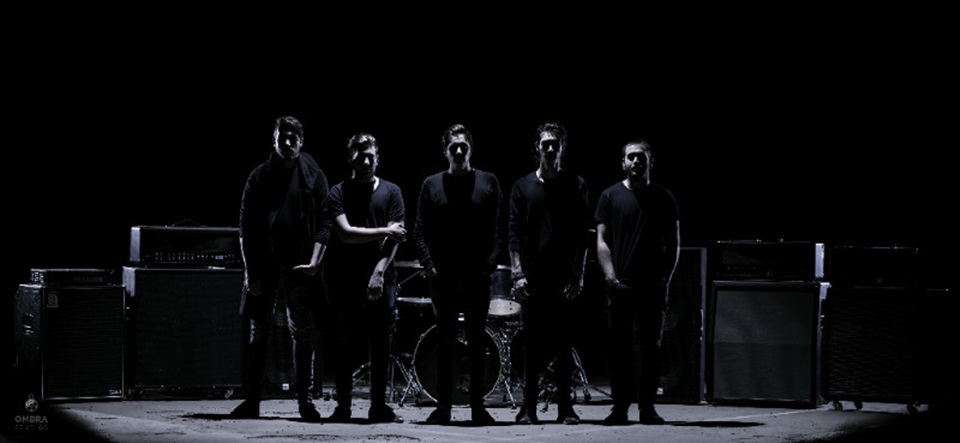 Coming from the north east of Italy, As A Conceit is a 5 piece Metal/Hardcore band based in Venice, Italy. Established in 2012 from the breakup of previous projects, As A Conceit released the single "Live Up To The Hype" in early 2013, whilst sharing the stage with several bands around Italy. In late 2013 the first music video for the single 'Living Entities' hit the web, granting a wider acquaintance and laying the foundation for a more elaborate project.
On June 2014, the band released an EP entitled "Ebb / Flow", with an advanced and improved heavier and more emotional new sound, getting the opportunity to further spread the word about their music by sharing many stages with many bands. On March 2015 As A Conceit released a new single with a music video, "Transient", an experimentation of the evolution of the band's new sound. In 2015 Q3 the band announced they started the writing process for their new album, scheduled to be released December 2, 2016.