Things Sheridan Reed wears like a shadow
The single is riddled with nostalgia and bouncy lyrics reminiscent of a past relationship. Love and charm, a formidable combination, are things Sheridan Reed wears like a shadow. It is full of soul, colorful jazz voicings, catchy lyrics that a pop hit demands, and subtle nods to the west coast vibe he grew up with.
Reed tells premiere partner Earmilk; "The video is about a woman's nightly routine as she misses her recent ex-boyfriend who she's not ready to move on from, wishing he was there with her. She can feel his memory throughout the space and the connection that they had there, yearning for each other without being together."
Hailing from the West Coast, Sheridan learned of his love for music. Playing from an early age, he continuously worked to foster his creativity and grow as an artist. Starting his first band in high school, which went on to receive radio play and perform at the Crest Theater in Sacramento, CA, it was merely the beginning.
While attending college in San Diego to study Sociology and Philosophy, he joined local band Small City Calling. During his tenure they performed at the legendary Whiskey A Go Go and headlined the House of Blues San Diego, among others. However, after finishing his education, he decided to take a leap of faith and move to Austin, Texas.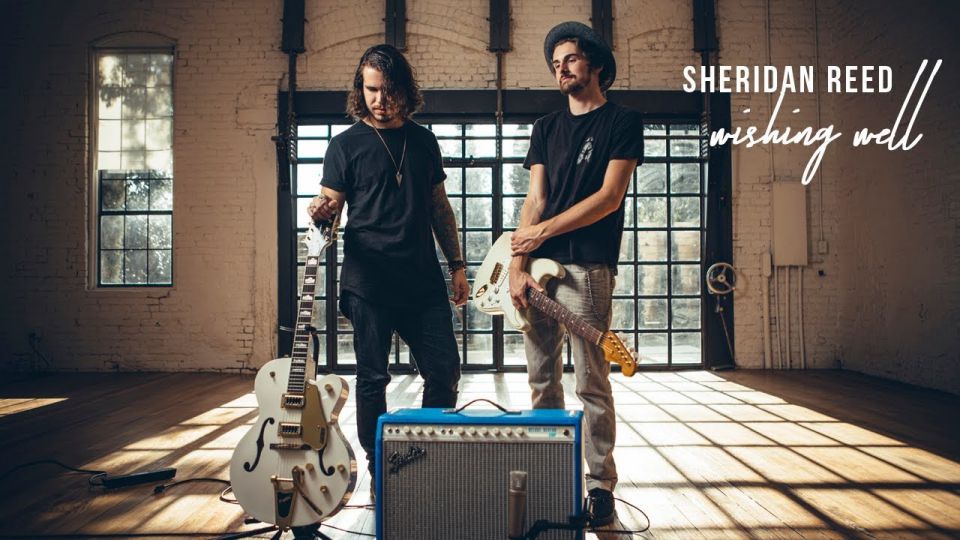 While he had never been to the city before, the live music scene called to him and there he found his place. It was the push and the environment he need to try new sounds and styles and grow as a musician, leading to his current new release, "We Should Both Be Here" available now across all digital platforms. Reed is also an ambassador for JCPenny, Original Grain, GANT, Royal Robbins, SwissGear, and more!
Keep your eyes peeled for more music from Reed and several show announcements ahead of a soon-to-be announced album.
SHERIDAN REED OFFICIAL
Sheridan Reed Official Website | Sheridan Reed Facebook | Sheridan Reed Twitter