Theatrical Scamp Rock group Fable Cry
Theatrical scamp rock group Fable Cry recently released their sophomore album, We'll Show You Where the Monsters Are. Already featured on premiere horror and music sites alike, including Rue Morgue, Fangoria, Horror Society, Bloody-Disgusting, PopMatters and The Deli Magazine, to name a few, Fable Cry forging a clever path.
"If it's originality you want, you can count on them to be there with bells on. Delivering a raucous live experience, it's no wonder Fable Cry is gaining the affection and attention of a growing number of loyal fans and listeners" (In Case of Fire, Use Stairs).
Originally founded by Zach Ferrin (vocals/guitar/accordion) and his sister in 2010 who, together mastered guitar, violin, drums, accordion, glockenspiel, kazoo, banjo, ukulele, and cello, Fable Cry released their first full-length self-titled album in 2011.
The band grew over the past several years to include members to play the aforementioned instruments: Jo Cleary (violin/vocals), Scott Fernandez (bass), Rachel Gerlach (drums).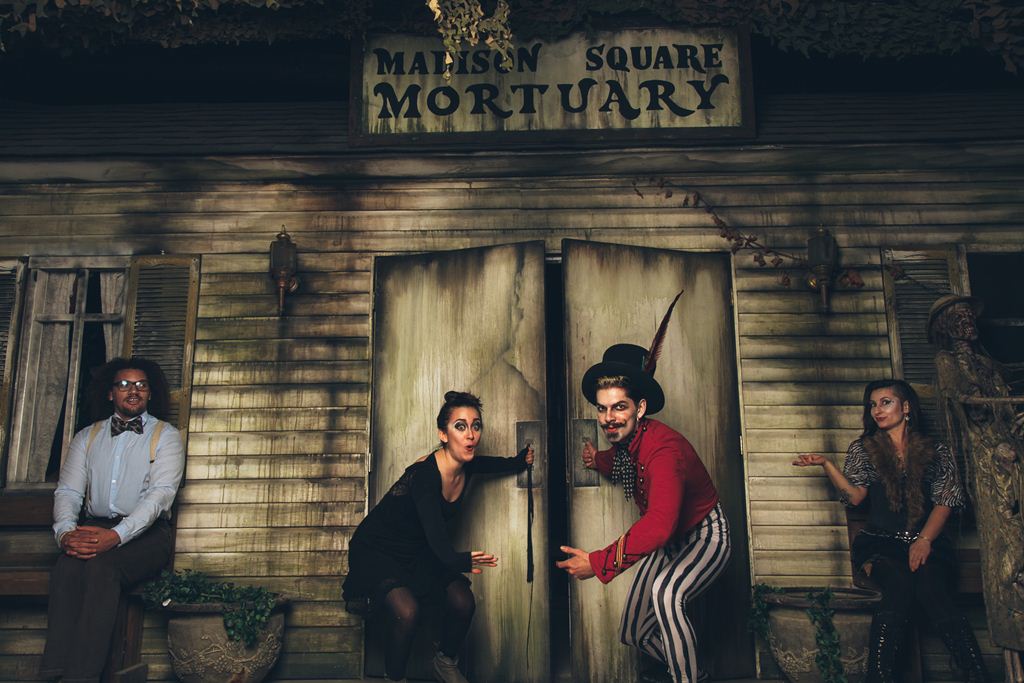 Together, they bonded over a love of the imaginative, theatrical, comical and whimsical creativity of Walt Disney, Charlie Chaplin and Tim Burton. Donning a wide range of musical influences, including Danny Elfman, Foxy Shazam, Muse, Tom Waits and Queen, Fable Cry showcase their eclectic inspirations on their second full-length album.
The band is set to perform throughout 2016 with plans to head bckinto the hstuido in the fall. With the release of the album, The Deli Magazine warns "Fable Cry might suck you down the rabbit hole into their other material"