Stephen Pearcy View to a Thrill
Best known as the original vocalist and founding member of the platinum selling hard rock band RATT, Stephen Pearcy has been hard at work completing his highly anticipated fifth solo album "View to a Thrill", while at the same time keeping busy performing shows across the U.S.
"View To A Thrill" includes 11 superb Ratt 'n Roll songs written by Stephen Pearcy, together with guitarist Erik Ferentinos, that will surely please fans of his last solo effort, "Smash" as well as fans of his original band, RATT.
The track listing flows perfectly and takes you on an audio journey through blistering rockers mixed with slower, more measured numbers. Like RATT's catalog, this is a record that showcases the art of the riff!
Erik Ferentinos is truly Pearcy's secret weapon as displayed by the mind-bending solos on display throughout "View To A Thrill".
With over 15 million records sold worldwide with RATT, there is simply no slowing Pearcy down in the 21st century.
Pearcy is an accomplished songwriter with credits on all of RATT's records throughout the years, including the "RATT" EP, "Out Of The Cellar", "Invasion Of Your Privacy", "Dancing Undercover", "Reach for the Sky", "Detonator", "Ratt", and "Infestation".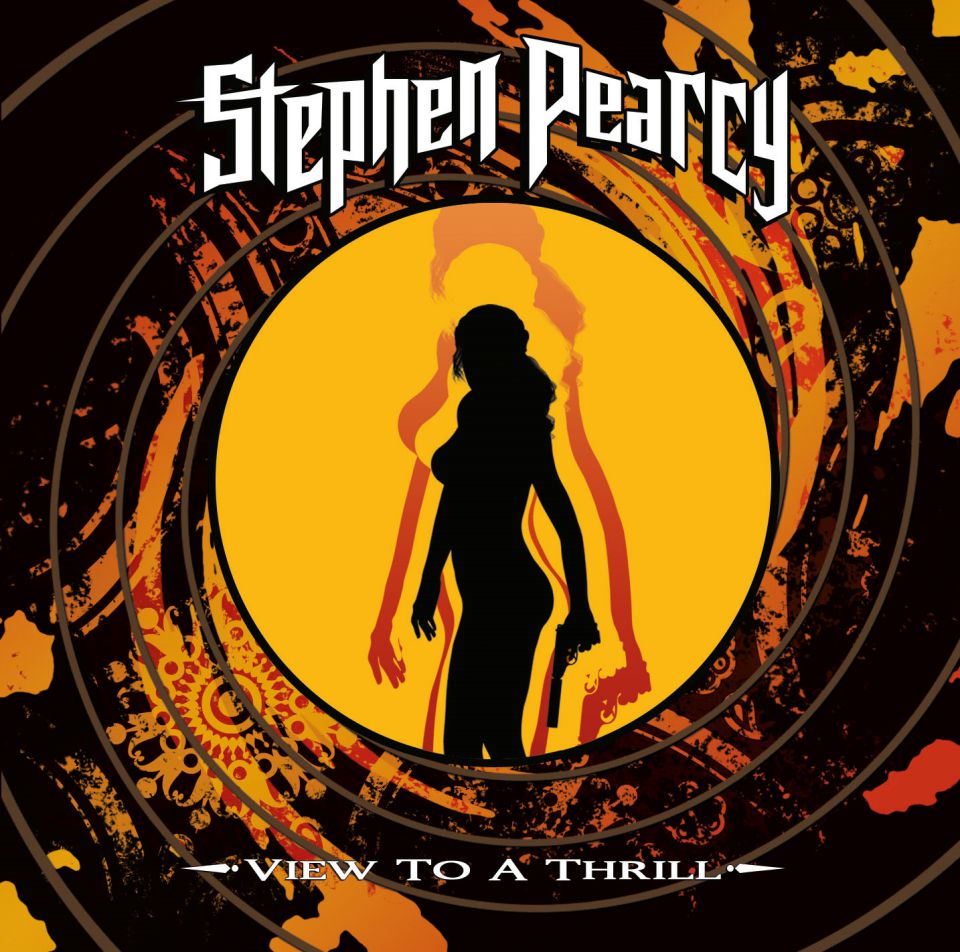 Stephen is also a producer, composer, owner and product creator of "Mic Knuckles" (hands free mic holder), and has also been involved in recording songs for TV, movies, ESPN2 and NHRA Drag Racing Series over the years.
He is also involved in sponsoring several top fuel dragsters and funny cars, which he has been doing since the '80s.
TRACK LISTING
01. U Only Live Twice
02. Sky Falling
03. Malibu
04. One In A Million
05. Double Shot
06. Secrets To Tell
07. Not Killin' Me
08. Dangerous Thing
09. I'm A Ratt
10. From The Inside
11. Violator
Produced by SEP/Matt Thorne for TFRecords, mixed by Matt Thorne/SEP
STEPHEN PEARCY LINE-UP
Stephen Pearcy – Lead vocal and back ups
Erik Ferentinos – All guitars, rhythm and lead guitars, back up vocals, keys
Matt Thorne – Bass guitars, keys, back up vocals
Scot Coogan – Drums
STEPHEN PEARCY OFFICIAL