The soundtrack to a Hollywood-produced Soviet Western
"Chetyre Muzhika" the soundtrack to a Hollywood-produced Soviet Western.
Upbeat stoner and sludge metal in Russian steeped in 90's alternative, Mastodon-ism and much more.
Chetyre Muzhika is a Moscow band that triggers an instant burst of testosterone and endorphin.
Your sebaceous glands will secrete oil much faster when exposed to this mix of stoner and sludge in the vein of High on Fire, Red Fang and Mastodon, 90's alternative and early metalcore.
Chetyre Muzhika was formed in the beginning of 2015 in the ruins of Kevin Carter's Apology, a Moscow-based prog band.
They are no strangers to the capital's underground scene, taking part in projects such as the Kosovo Pole music gang, the CSBR record label and DTH Studios.
The high-octane performance on their 2016 EP, "Howl" helped the fellas conquer the hearts of the fairer sex and gain respect of the sterner one, play the Fear and Loathing * underground festival, and join Berlin guests Stoner Train at the Moscow Music Week showcase stage.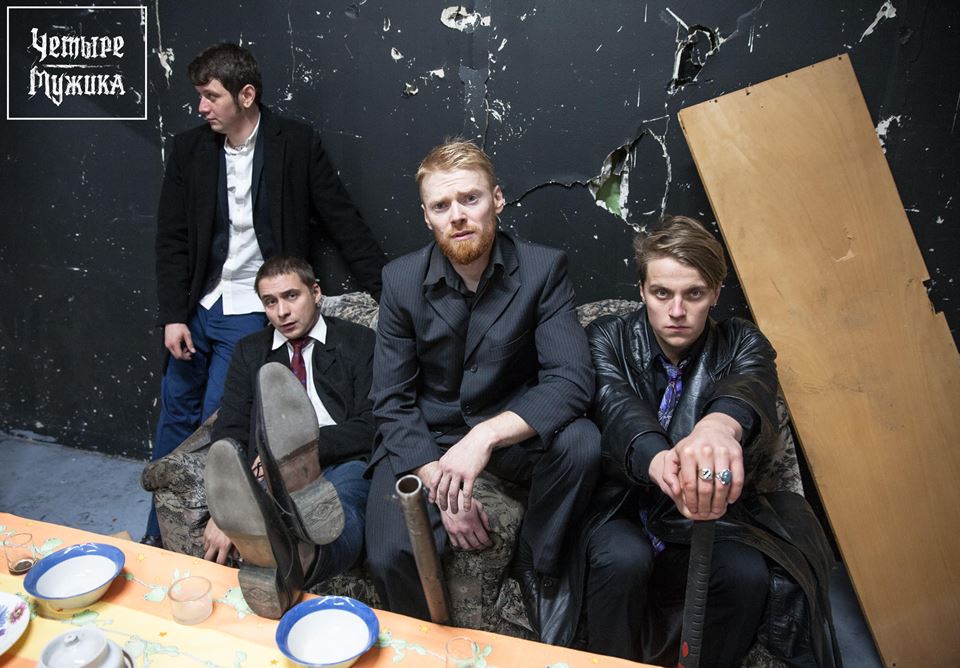 Chetyre Muzhika hate bellyaching and they don't mess around, so they plan on recording their next EP in February 2017.
Chetyre Muzhika line-up
Alexei Mokerov – Vocals and guitar
Alexander Palashev – Guitar
Mihail Votintsev – Bass
Ilya Zaitsev – Drums
Discography
2016 – Howl (Voi) [EP]